Bigg Boss Tamil Vote aka Bigg Boss Vote for Bigg Boss Season 5 has started and people can vote either through the online voting poll or through missed call service or through Hotstar App. The complete details regarding Bigg Boss 5 Tamil Vote can be found below. This will be the fourth year for Bigg Boss Tamil. 10 votes per day per Gmail ID will be available, which the audience can use to vote for their favourite. Kamal Hassan, the Host of Bigg Boss Tamil 5 will announce the eliminated contestant based on the vote percentage received. However, the final decision will be in the hands of Star Vijay Management.
Bigg Boss Tamil 5 Voting Eviction Process: Each week the housemates will nominate the candidates for elimination. One person can nominate 2 participants, later the public will vote from the nomination list available online. The person with the least number of votes or with less vote percentage will be eliminated. You can also Vote for Big Boss Tamil 5 here but the votes cast here will not be added in the official count. Bigg Boss Tamil season 5 can be watched online at Hotstar (Official Broadcaster). The complete details of the Bigg boss Tamil vote process are as follows. Wikipedia
Bigg Boss Tamil Vote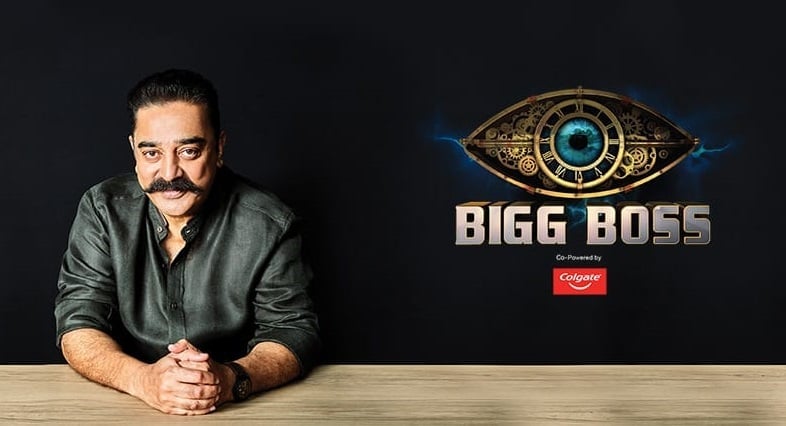 Bigg Boss Tamil Vote – Public Opinion by TamilGlitz
Disclaimer: This is an unofficial poll conducted by TamilGlitz purely as a public opinion & your votes don't count in the official one conducted by Vijay TV. Scroll Down for the Official Bigg Boss Tamil Voting Method.
Scroll Down for Bigg Boss Live Chat
Bigg Boss Tamil Vote Official Method
1. Bigg Boss Tamil Voting through Google
Go to Google, Sign In and Search 'Bigg Boss Tamil Vote' (or) 'Bigg Boss Vote'
Click on the candidate who you wish to vote.
Select the number of votes (maximum of 10 votes).
Click Submit.
Your Votes have been successfully submitted to Star Vijay TV.
2. Bigg Boss Tamil Voting through Missed Call
To save your favorite Tamil Bigg Boss Contestant, just give a missed call to the below mentioned mobile number.
 

| | |
| --- | --- |
| Contestant | Missed Call Number |
| Vote for Priyanka Deshpande | 8367796814 |
| Vote for Isai Vani | 8367796807 |
| Vote for Abishek Raaja | 8367796802 |
| Vote for Namitha Marimuthu | 8367796811 |
| Vote for Abhinay Vaddi | 8367796801 |
| Vote for Pavani Reddy | 8367796813 |
| Vote for Imman Annachi | 8367796806 |
| Vote for Akshara Reddy | 8367796803 |
| Vote for Nadia Chang | 8367796810 |
| Vote for Varun | 8367796818 |
| Vote for Iykki Berry | 8367796808 |
| Vote for Shruti Jeyadevan | 8367796816 |
| Vote for Thamarai Selvi | 8367796817 |
| Vote for Ciby Chandan | 8367796805 |
| Vote for Niroop Nandhakumar | 8367796812 |
| Vote for Raju Jeyamohan | 8367796815 |
| Vote for Chinna Ponnu | 8367796804 |
| Vote for Madhumitha | 8367796809 |
How to vote in Hotstar for Bigg Boss Tamil 5?
Open Play Store in your Mobile.
Search for the " Hotstar " app and Install the latest version.
Now open the Hotstar app.
Go to the "Bigg Boss Tamil" page.
Below the stream, you will find an option to vote.
Click the "Vote now" button.
Choose your Favourite Contestant.
You have 10 votes each day to vote for Bigg Boss Tamil 5.
Missed call voting method is also available.
Bigg Boss Tamil Season 5 Details
| | |
| --- | --- |
| Host | Kamal Hassan |
| Starting Date | 03/10/2021 |
| Channel | Star Vijay |
| Number of Days | 100 |
| Voting Method | Online (Hotstar, Google) |
| Live Streaming | Hotstar |
Bigg Boss Tamil Vote Live Status
Bigg Boss 5 Tamil Eviction result will be released on Sunday Episode by Kamal Hassan, however since the Shooting gets over by Saturday, we can expect the eviction results to be leaked even before the show gets telecasted.  Vijay Television will be displaying the Live Vote count of individual contestants who are into the Bigg Boss Tamil Final. The Bigg Boss Tamil vote counts will be displayed at regular intervals in Vijay TV in a small box at the bottom. As of now, voting for Elimination has not started. Bookmark us to be updated.
Who will win Bigg Boss Tamil Season 5?
The online polling of Bigg Boss Tamil Vote is active from Monday to Friday of every week. The results are then collected by Vijay tv and the contestants with the least bigg boss vote percentage will be shown the exit. The total vote count of the Bigg Boss poll will be revealed by the host Kamal Hasan, however, the individual vote count will not be disclosed. The contestant with the highest vote percentage will be declared as the winner of Bigg Boss Tamil 5. So far Aari Arjuna has gained some fans along with few haters.
Bigg Boss Tamil Online Voting Q&A
Will Kamal Attend all episodes? No, Kamal will be seen only during the Weekends ( Saturday & Sunday).
How long will the voting take place? Every week from Monday to Friday.
Will elimination happen all weeks? No, Elimination may not happen in some weeks.
Where can we see the Vote results? The voting results will not be publicly disclosed, you have to wait until they announce.
What happens when 2 contestants get the same votes? The decision will be taken by Vijay tv management.
Where can I watch Bigg Boss Tamil Online? You can watch Vijay TV's Bigg Boss Tamil Exclusively on Hotstar.
When will Bigg Boss 5 Tamil eviction Happen? The eviction happens every Sunday based on the Vote Percentage.
Where is Bigg Boss house in Chennai? Bigg Boss Tamil House is set up in EVP Film City Chembarambakkam.
When does Online Voting for Bigg Boss Tamil 5 Begin? Bigg Boss Tamil Vote begins at 10:00 PM every Monday.
Bigg Boss Tamil 5 Contestants
Here are the current Bigg Boss Tamil 5 Participants, each one of them is unique in their own way. People show their likings towards them based on their behavior inside the house. It is evident that Priyanka Deshpande , Raju Jeyamohan & Pavani Reddy has gained huge fan followings as of now.
Priyanka Deshpande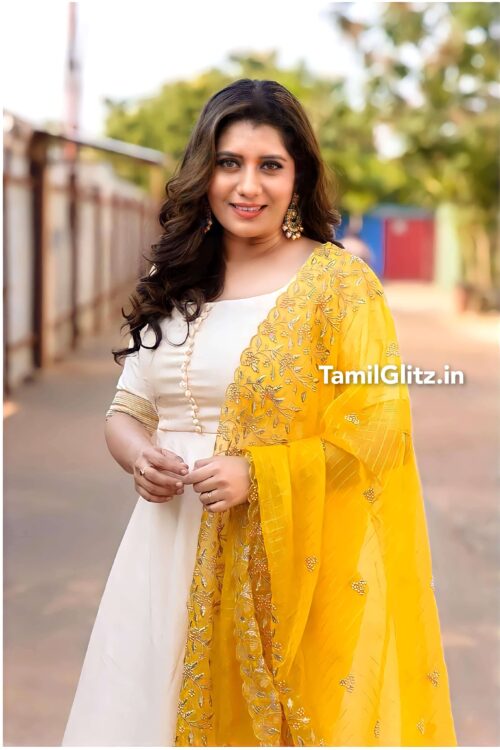 The jovial, cheerful and exceedingly pleasant television presenter, Priyanka Deshpande. One of the predominant anchors in Vijay Television, the most persuasive soul whose predominant purpose in vitality is to entertain her folks and community by healthy optimistic means. The modest and fascinating being is an encouraging and promising person in the field. Priyanka Deshpande reached her height through many crusades and combats on her uneven rugged path. Purely by focused determination and perseverance, she endured in the profession. The down to earth, humble, interesting personality is loved by the substantial spread of people throughout Tamilnadu. The boss lady is well remembered for breaking the prejudiced shackles of body contour in the media.
Isai Vani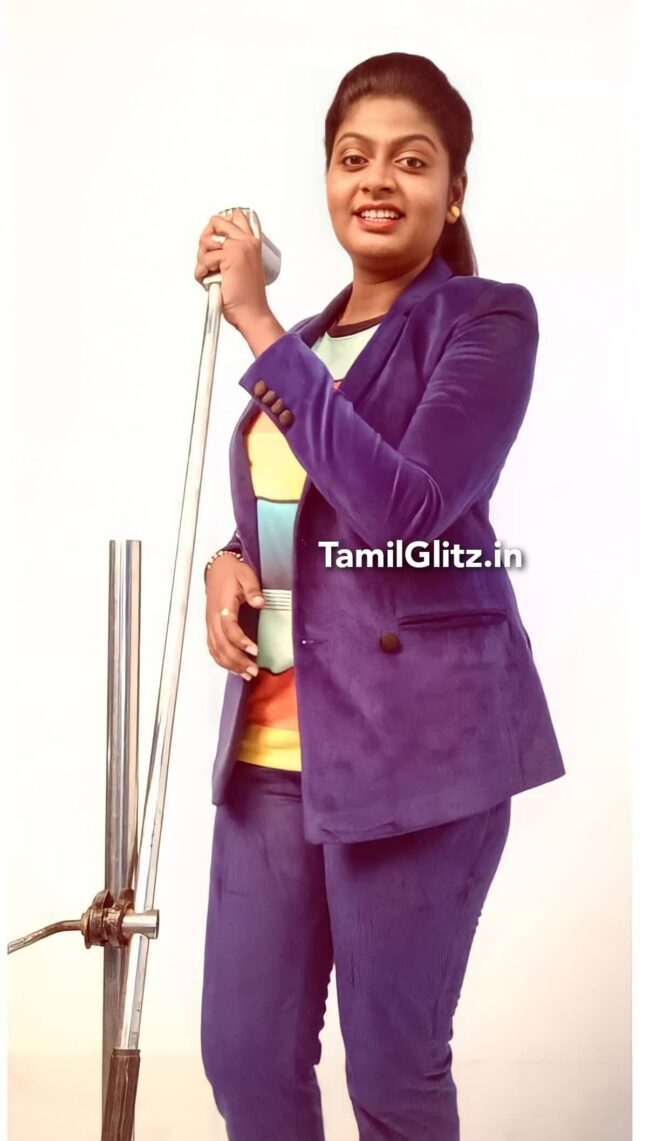 Isai Vani, the valiant lady bearing music in her name is a gaana vocalist. The rustic blend in her voice infuses mellifluous medleys with her music squad The Casteless Collective. The young super talented lady songster has executed 10000 surplus music concerts along with her band and her supportive papa, who is also a keyboardist. Isai Vani attained the limelight after her achievement in BBC 100 women awards. Isai Vani, a highly significant woman for smashing the toxic temperament in the culture based on scrutinizing underprivileged people. She stands high after surviving untold stories of anguish and agony.
Abishek Raaja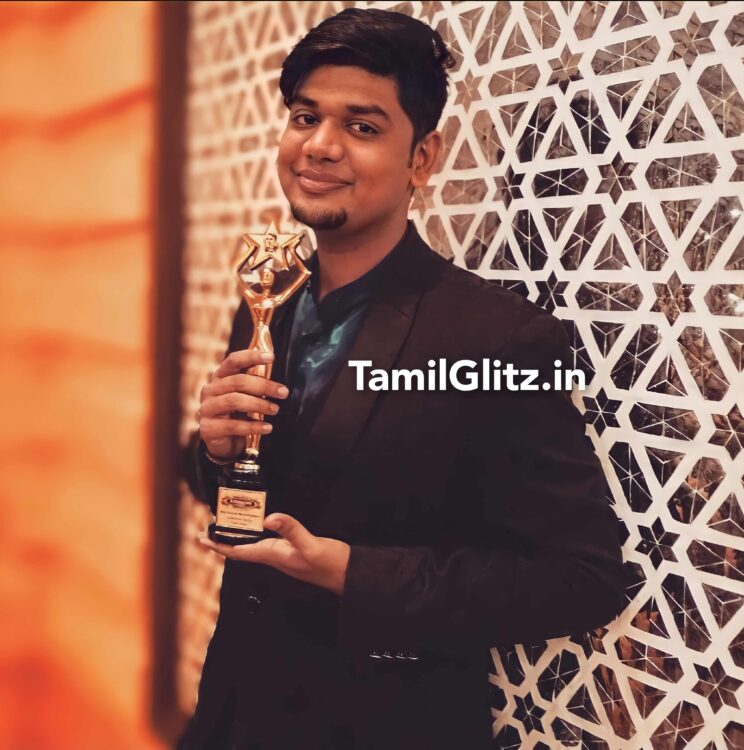 The super talented sarcastic anchor, television presenter, cinema critic, commentator, YouTuber and whatnot. The young boy hailing from the temple city of Tamilnadu to the Bigg Boss villa has carved himself in these years considerably. The actor who played the role of boy bestie in Imaikkaa Nodigal movie and won our emotions with his nailing performance is sure to be acclaimed. The anchor has performed more than 300 surplus interviews with Kollywood kingpins. The cinema payyan's YouTube channels serve you with satiating delicacy with a rich blend of vibrancy and flavour of cinema.
Namitha Marimuthu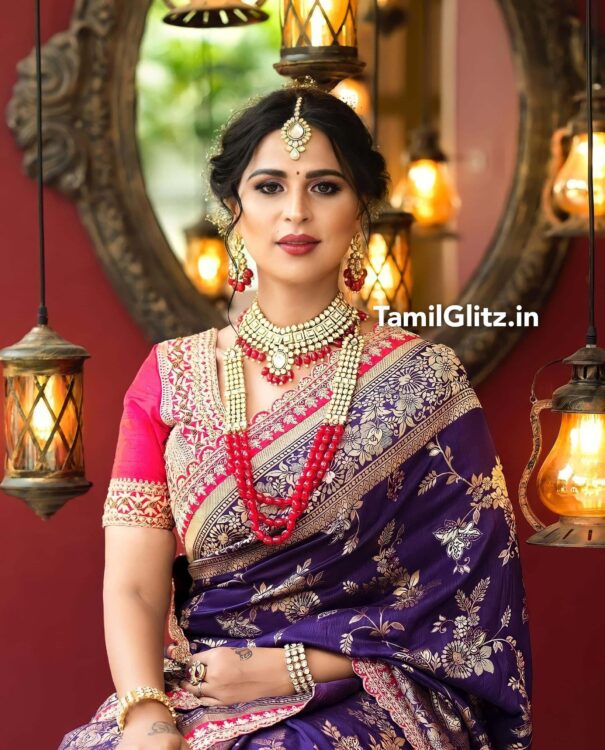 The glamorous and glorious stunning beauty in the film industry. The dazing doll not only restricted herself to bodily beauty but also to substantial Inner beauty. The elegant trans model stands impressive after being responsible for nearly 40 trans women in their exotic endeavours. Namitha Marimuthu is sure to be a spokeswoman on behalf of all trans women in the nation and also the best idol and role model for all women in the nation. Namitha Marimuthu, a girl with incredible dreams and extraordinary pursuits. Namitha Marimuthu enlightened the world with fundamental and essential social norms and is existing as a best example of it.
Abhinay Vaddi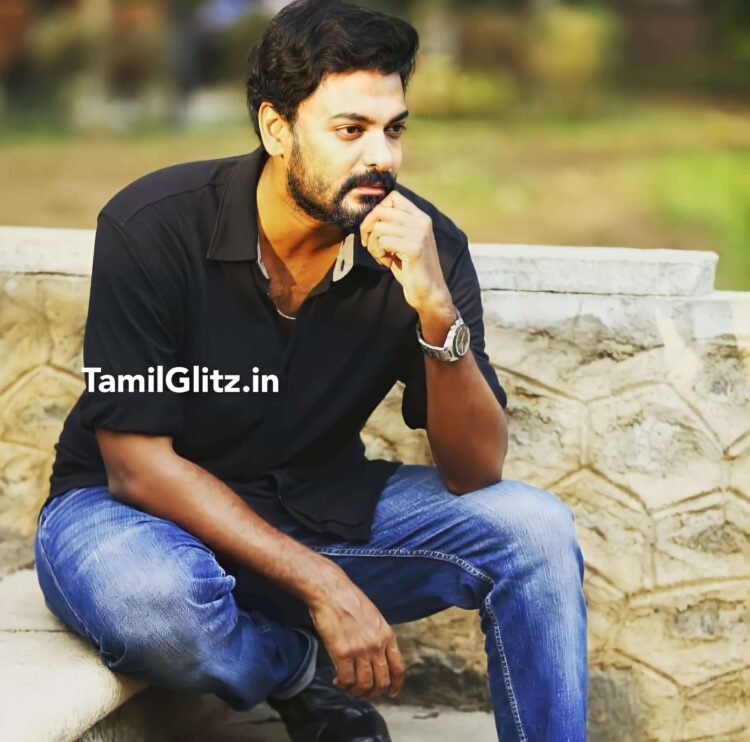 Born into the celeb clan, living his life as a passionate farmer and entrepreneur, enlighten the world on the importance of natural resources and sustainability. Abhinay Vaddi is a family fanatic who again educates the world by the compassion and love that he expresses towards his wife and daughter. The actor who made his debut in the Tamil industry with his movie young India is highly acclaimed for his performance. Following this, he reprised the mathematical genius Ramanujan in his biopic movie. The actor himself is exceedingly excellent in mathematics.
Pavani Reddy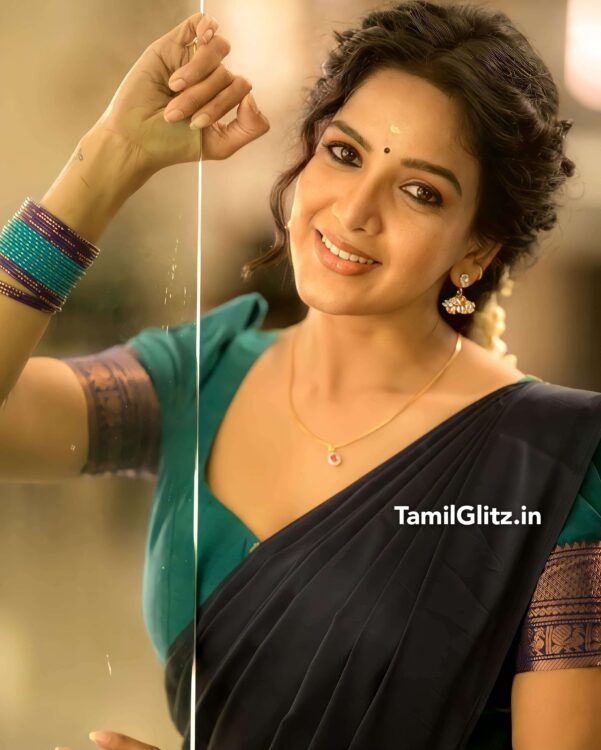 The adorable cute talented television actress who had surpassed tremendous losses has created a peaceful entity for herself through her tireless hard work and vivid visions. The young beautiful lady living her life in the utmost dignified way is celebrated among her fans for her cute impressive performances in the serial Chinna Thambi. The heart-throbbing actress outshines blowing boundless beliefs. The serial actress inspires the world with the importance of self-love, mental health and inner peace through her lovely Instagram posts.
Imman Annachi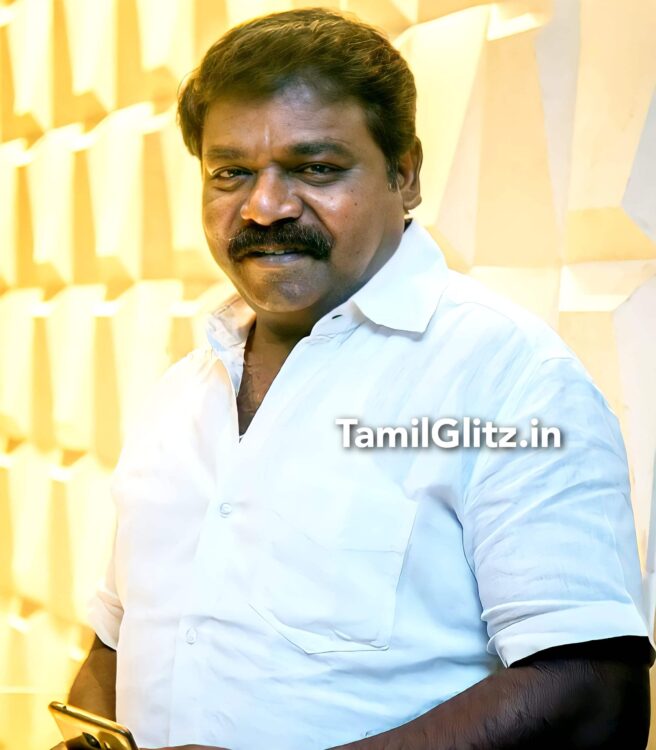 The cheerful, hilarious naive person who makes one forget their fusses with his comical banters. The actor, supporting character, comedian, commentator, television presenter and anchor especially has a strong fan base among children. Imman Annatchi is notable for his television shows Sollunganne Sollunga and Kutties Chutties. The television presenter climbed to the silver screen with his tireless efforts and inputs on a long term basis. He is notable for his appearance in movies Jilla and Poojai by sharing screen space with Kollywood bigwigs Thalapathy Vijay and Actor Vishal respectively.
Akshara Reddy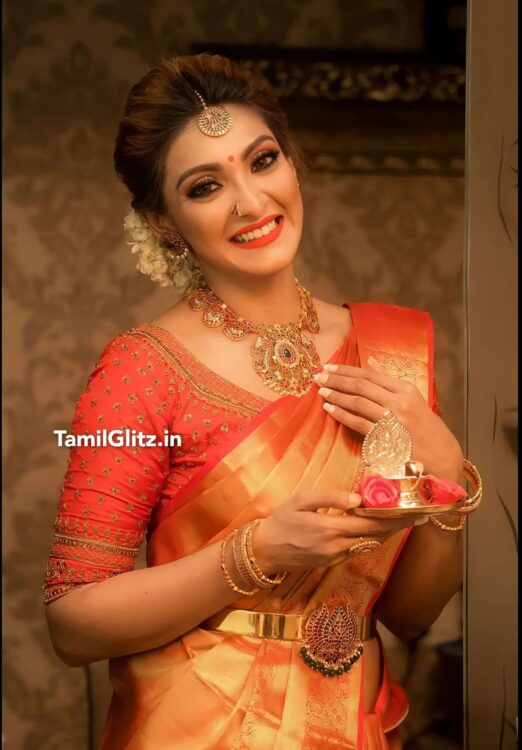 Miss Super Globe India, Miss Super Globe International, Miss Navy Queen, Miss South India, Miss Beautiful Face, Miss Beautiful, Miss Popularity, Miss Beautiful Smile, Queen of Villa to Village and whatnot. The elegant model won so many beauty pageants and brought India the dignified and glorified moment especially to Tamilnadu. The Tamil speaking beauty queen and top-class model with soulful attraction towards strays are especially loved for her charming smiles. The beauty queen had strode over 150 surplus ramps all across the country and the globe. The kind-hearted and beautiful-faced young lady is truly adorable.
Nadia Chang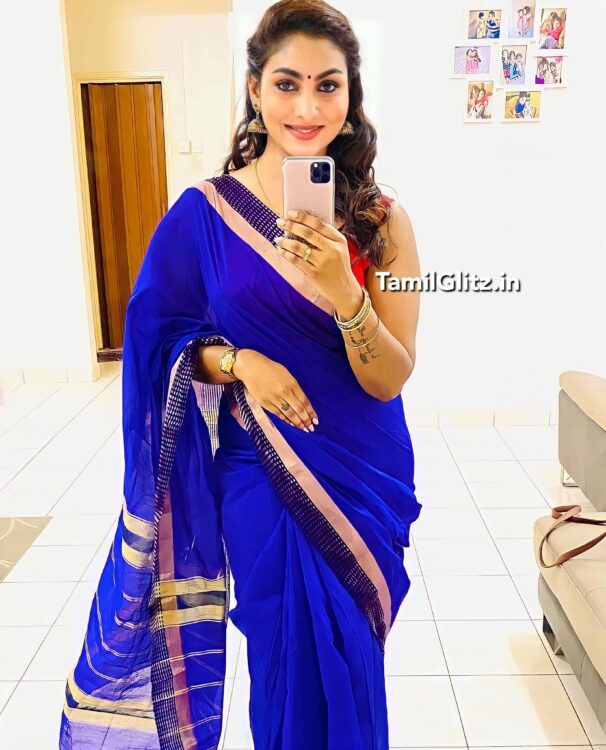 The gorgeous YouTuber and Instagram influencer fleeing from Malaysia Twin Towers to Bigg Boss Villa are all set to carve beautiful, exciting and fascinating storylines here. The stunning model has strode numerous prestigious ramps and stood high as Mrs Malaysia World 2016 Finalist. The heart-throbbing model and television actress broke the shells of subtle societal norms and rose with the vibrant blaze both in her vivid visions and in her wild dreams. Nadia Chang remains an impeccable influence for the women in wedding locks and mommy manifestations.
Varun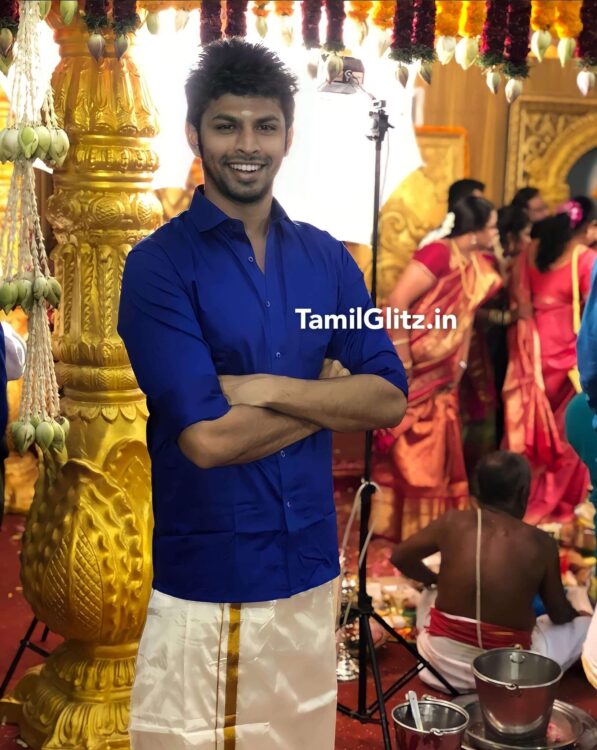 Varun is an Indian actor and a dedicated fitness freak born in a filmy lineage and brought up with stardom. Created an impressive impact in the movie Puppy helmed by Nattu Dev and played the romantic interest of Comali movie fame Samyuktha Hedge. This movie earned him a remarkable reputation and gained him recognition in the industry. The steadfastly determined actor for his thriller movie Oru Naal Iravil he gained nearly fifteen kgs to sport the look of a commoner, an auto driver. The cinema personnel also worked as assistant directors with renowned veteran directors including director A L Vijay for his Thalaivaa movie featuring Thalapathy Vijay in the lead role.
Iykki Berry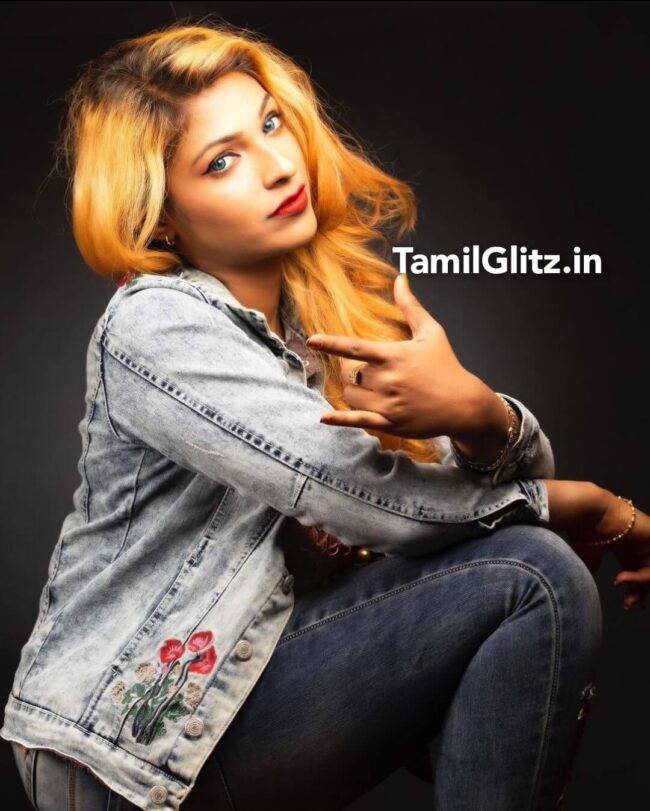 Iykki Berry, a cosmetic surgeon to a songster, hailing from the traditional district Thanjavur, Tamilnadu is transformed into a modern modest fashionista. The professional medic and passionate poetic vocalist from the music educational institute of Oscar Awardee A R Rahman later in 2008 has now stepped into the subsequent enthralling venture in life. Iykki Berry brought India and incredibly to Tamilnadu the dignified credit as she is the first female Tamil rapper. The charming Vibrant doctor cum Rapper is all glad to set the Bigg Boss villa to blaze with electrifying enchanting vocals and vibes.
Shruti Jeyadevan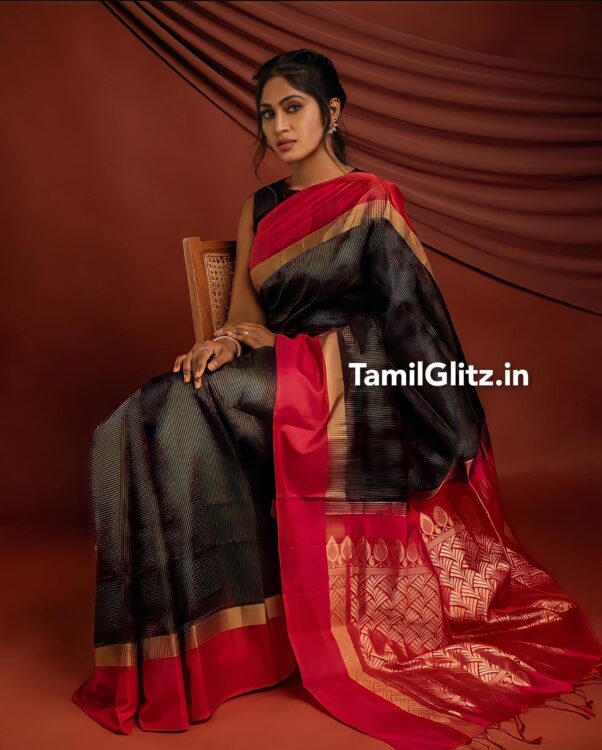 Shruti Jeyadevan, a highly proclaimed fashionista, fashion blogger, fashion model, fashion designer, fashion influencer and whatnot. The gorgeous Indian based model all the way from Texas is all set in vim and vigour to grab the title Bigg Boss and adorn it to her. The exceedingly captivating boss lady herself, Shruti Jeyadevan is almost to throw in a neck to neck rivalry with the rest of the contestants in the Bigg Boss villa. Shruti Jeyadevan is best remembered for valiant and savage attempts against her cybersurfer haters for the choice of her fashion, accessories and clothing.
Thamarai Selvi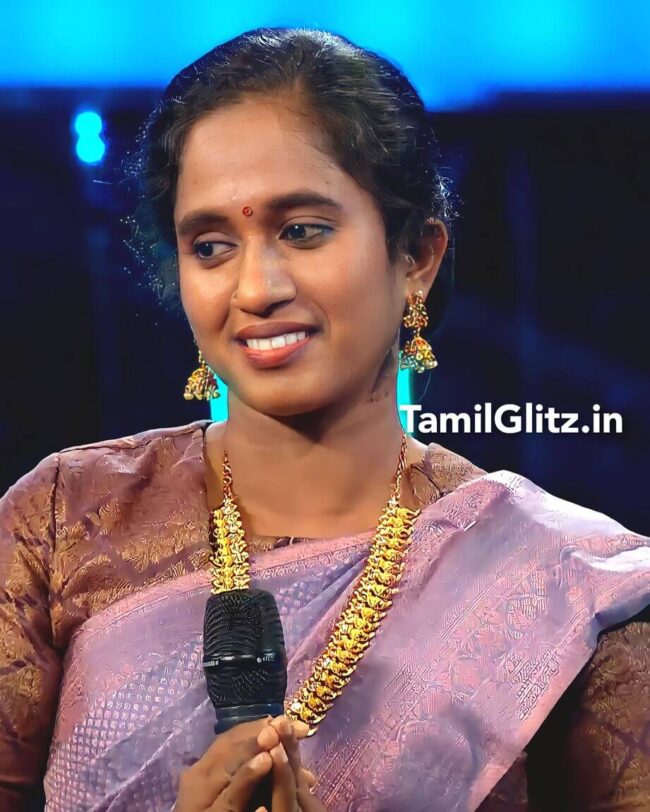 Thamarai Selvi, the reviver of the pride of Tamilnadu by her stage works, the theatre artist, the stage performer has now gained stardom after she stepped into the television reality show Bigg Boss. Thamarai Selvi is a strong determined and dedicated Drama Artist who brings out the plight and chaos of the drama artists in Tamilnadu. The theatre artist now breathes the foreseen future success story in her massive blown up past life.
Ciby Chandan
Ciby Chandan, an Indian actor who works predominantly in the Tamil film industry as a supporting artist. Ciby Chandan came into the spotlight after his screen space with Thalapathy Vijay in his blockbuster movie Master. Ciby Chandan appeared as one of the promising and consistent students of Actor Vijay in the Master movie. The audience witnessed his vigorous performance in the worldwide famed Vaathi Coming song. Cibi Chandan's debut movie was Vanjagar Ulagam helmed by director Manoj Beedha. Ciby Chandan after his fame in Master is well recognised and accomplished for his victory in the Bigg Boss battle.
Niroop Nandhakumar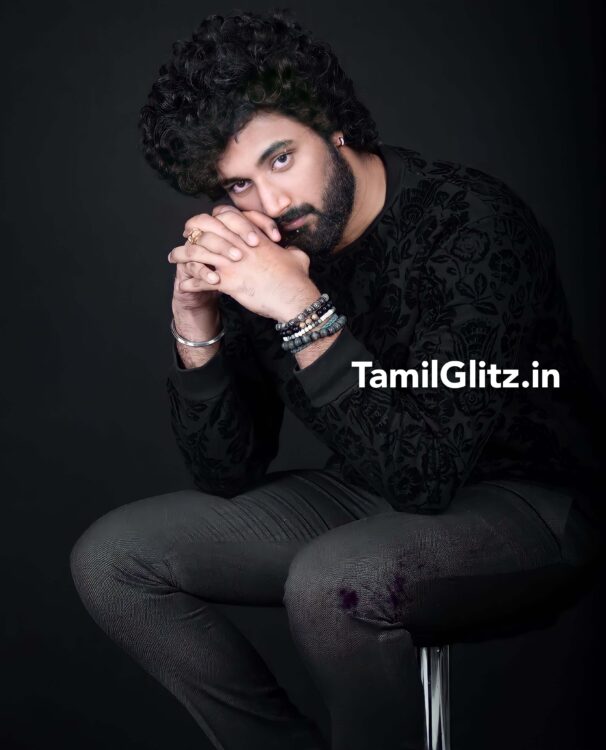 Niroop Nandhakumar is an Indian based model born in Vijayawada, Andhra Pradesh and brought up in "namma" Chennai, Tamilnadu. The manly model is celebrated most for his physique and height. Niroop Nandhakumar is well proclaimed for his 6'4″ feet inches. The tallest person in the Bigg Boss season 5 is awaiting to win the title and put on a tough competition with his hefty competitors. Niroop recently completed his performing arts course training at MindScreen Film Institute. The aspiring actor is the existing example to claim the quote,"love for hair has no gender".
Raju Jeyamohan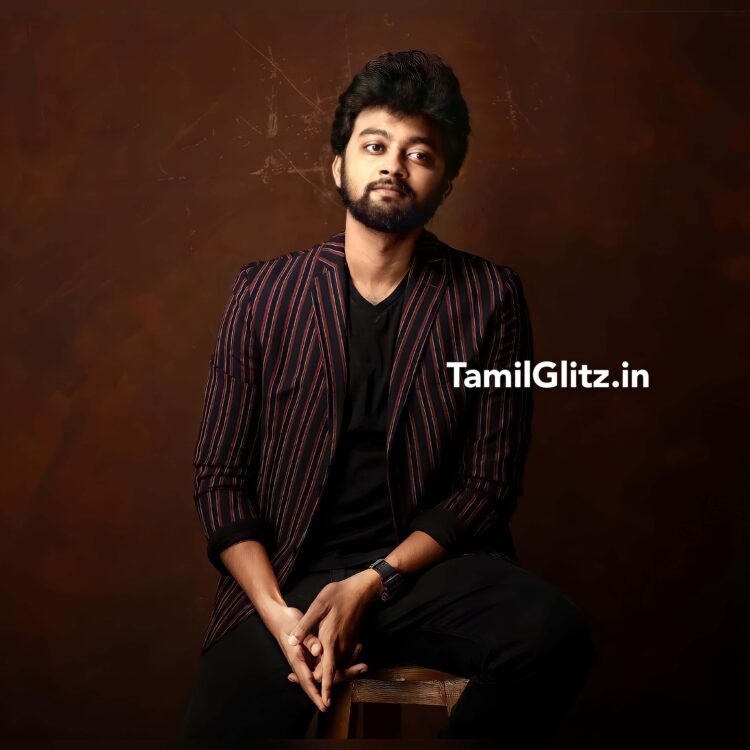 The Indian television actor rose to the silver screen by much determined hard work and strong dedication towards consistency. Consistency is the mantra that Raju Jeyamohan conforms to when it comes to profession. His beloved wife Tarika is the woman behind his back, the supporter, the mentor and the well-wisher who carves him towards goals and accomplishment. The successive endeavour that Raju Jeyamohan commits to is striving hard to survive in the Bigg Boss villa with competing neck to neck with his smart counterparts. Raju Jeyamohan's vast knowledge of cinema lies with scriptwriting, directing, dialogue delivery and spontaneity to whatnot.
Chinna Ponnu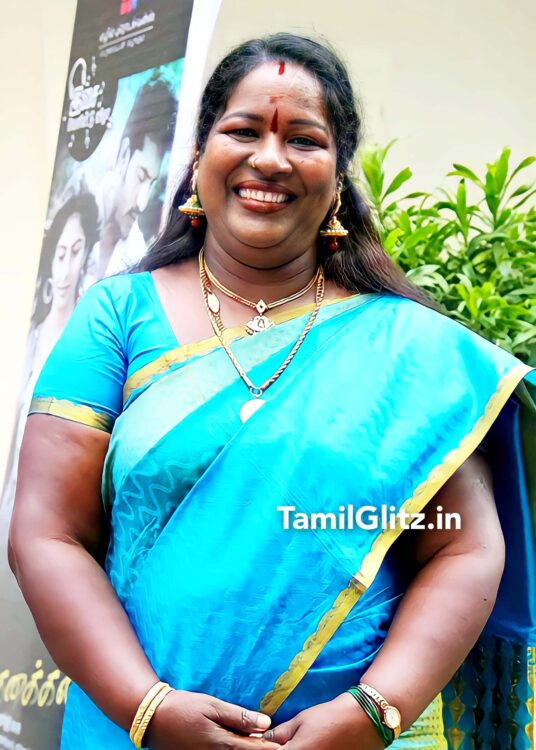 The charming Chinna Ponnu is an Indian folk vocalist sprinkling the aroma of flavoured rustic Tamil lyrics in all her songs. Is a well reputed and captivating playback singer in the Tamil film industry. The Nakku Mukka singer has worked under Kollywood bigwigs and Kingpins including Superstar Rajinikanth, Vijay Antony, A R Rahman, Anirudh Ravichander, D Imman, Devi Sri Prasad, GV Prakash, Hip Hop Tamizha and director Gautham Vasudev Menon. For her super famed foot-tapping Nakku Mukka song, she even received the Kannadasan award for the best folk singer in Tamil film.
Madhumitha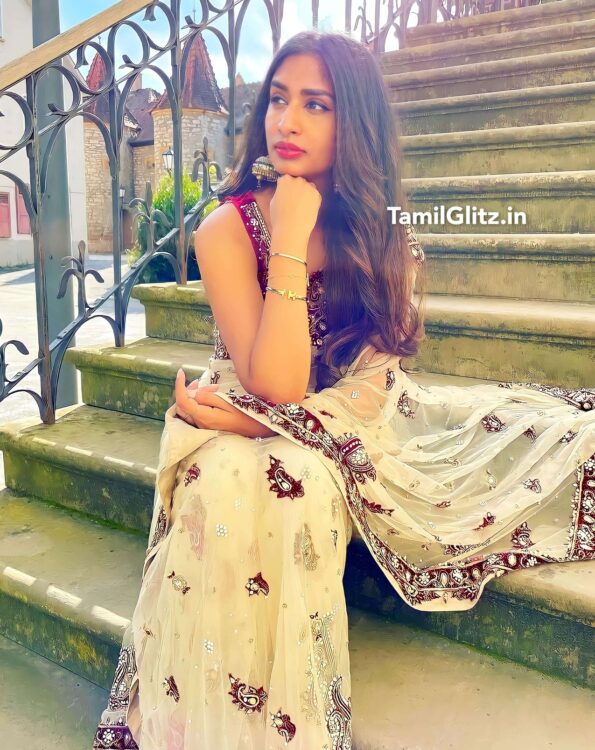 The gorgeous model was born in Srilanka and brought up in Germany, the world-class model and innovative fashion designer who is shaping up herself for her passion and goals. The proclaimed model and fashionista whose strong desire on the silver screen has brought her to the television screen. The stylist's desire and dreams carried her to the Bigg Boss Villa and she is one of the eighteen tough necks to neck cut smart and clever contestants. The designer is all set to design an embellished foreseen prosperous future with Bigg Boss being her stepping stone.
Bigg Boss Tamil 4 Contestants

Bigg Boss Tamil Season 4 also has some amazing contestants, you can know about the season 4 contestants here. Aari Arjunan
was the winner of Bigg Boss Tamil 4 and Balaji Murugadoss ended up as runner up.
Shivani Narayanan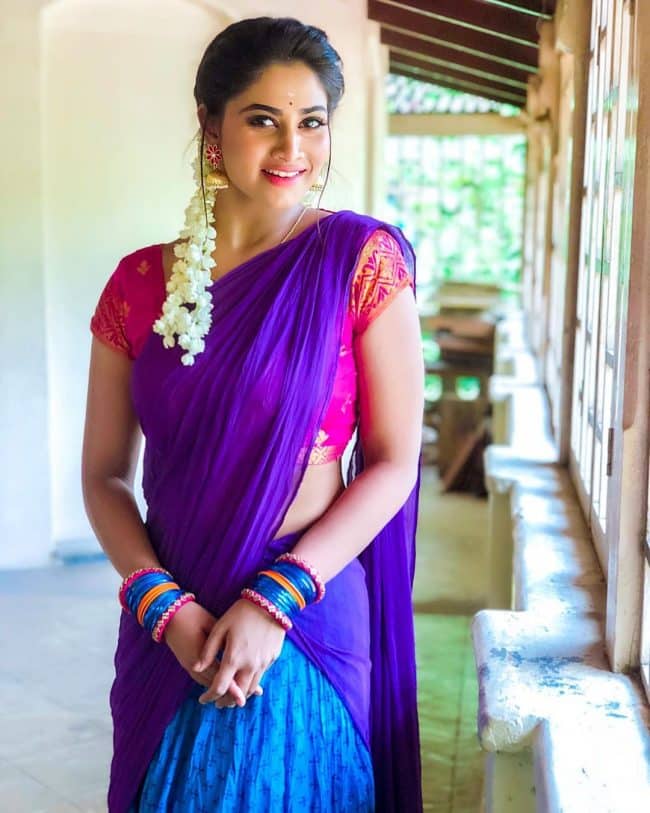 Shivani Narayanan is an Indian Model turned Actress, well known for her work in the Tamil Television Industry. Shivani was born on the 5th of May 2001 and is 19 years old. She was born in Sattur, Tamil Nadu. She discontinued her studies after twelfth, and started modeling due to her interest in acting and fashion and participated in many pageants. This gave her great exposure and a good kick start to enter the industry. She was seen on the Television, in the Tamil show Saravanan Meenatchi Season 3. She then made her debut with Sneha in TV serial Pagal Nilavu and gained huge appreciation. She then took a brief break after which she was seen in Rettai Roja, a Tamil serial. This was her comeback in which she was playing a dual role.
Jithan Ramesh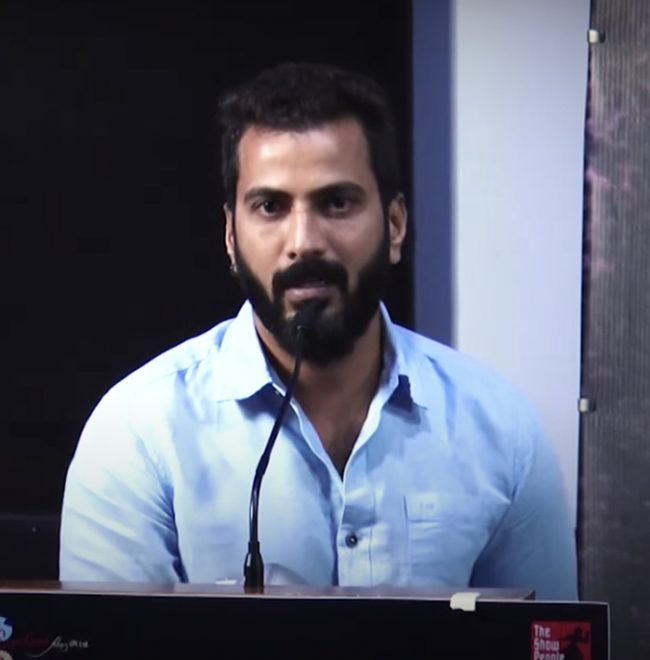 Jithan Ramesh is an Indian Actor who has done some notable work in the Tamil and Telugu Industries. His name is Ramesh Choudary and he is the older brother of Tamil Actor Jiiva. His father is R. B. Choudary, an Indian Film Producer. He entered the film industry through his role in a telugu film, Vidhyarthi. His Tamil debut film is Jithan released in 2005 after which he was known with the name, Jittan Ramesh. The movie has a sequel too, Jithan 2 released in 2016. He has then worked in many Tamil films like Madhu, Jerry, Osthe, Jilla etc. He was also seen in a Malayalam film called, Day Night Game. His wife is Mrs Shilpa Choudary and the couple has a daughter, Tusha who was born in 2007.
Suresh Chakravarthi
Suresh Chakravarthi is an Indian Actor, Anchor, Writer, Director, and YouTuber.He is from Chennai, TamilNadu. Mr. Suresh is well known for his work in the film 'Azhagan', he also has a youtube channel named Suresh Chakravarthi with the food chain "Chak's Kitchen". He has over 45 videos on his youtube channel and has also featured well-known actors like Ramya Krishna and Supriya in his series called Star Special. He started the channel around 4 months ago and already has a huge audience. His youtube channel now has 47,000 subscribers. He makes videos in Tamil which attracts a lot of local audience's appreciation.
Rekha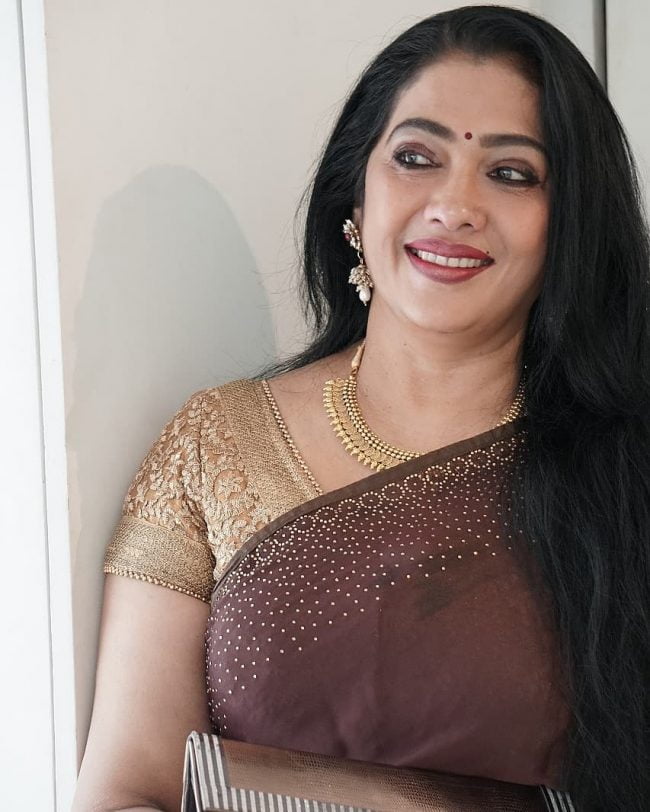 Rekha whose real name is Sumathi Josephine is an Indian Actress who is known for her work in the Tamil and Malayalam Industry. She was born in Kerala and completed her studies at Ooty in Tamil Nadu. She has acted in hit Tamil movies like Ramji Rao Speaking, and Aye Auto in Malayalam and, Punnagai Mannan, En Bommukutty Ammavukku and Kadalora Kavithaigal, Kavalan Avan Kovalan, Ninaive Oru Sangeetham, etc. Her debut film is Kadalora Kavithaigal in Tamil. Other than her work in Tamil and Malayalam movies, she has also done an amazing job with some telugu films like Kanam and Neelo Naalo. She also appeared in few Kannada films during her early days like oornachandra and Nanna Shathru. She has also appeared in quite a few Tamil and Malayalam TV Shows. She received the Filmfare Award for Best Actress in Malayalam for Dasharatham released in 1989.
Ramya Pandian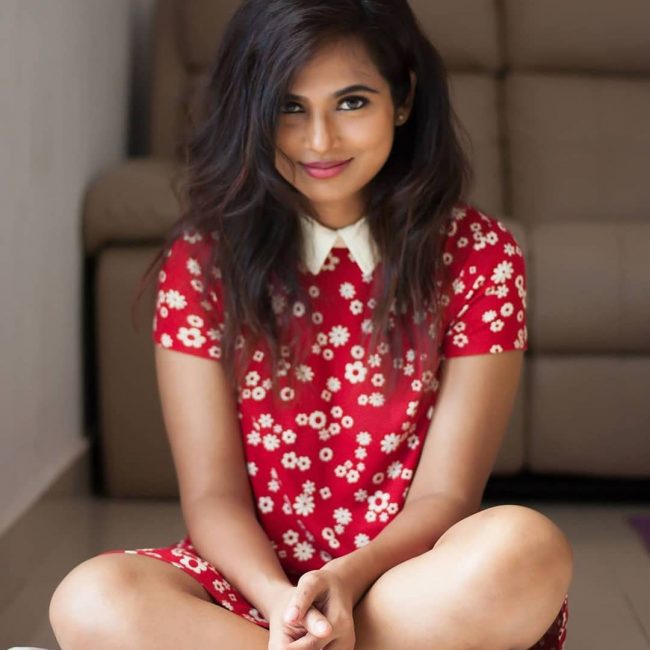 Ramya Pandian is an Indian actress known for her work in the Tamil film Industry. Ramya was born on 13th august 1990 and is 30 years old. She was born and brought up in Tirunelveli, Tamil Nadu. She has come into the limelight with her role in the movie Joker, Which also received a National Award. Her debut film was, Dummy Tappasu in 2015, she also worked in a short film prior to that titled Maane Theyne Ponmaane. She also participated in a show Cook with Comali and ended as a third finalist. She also was seen as a judge on a Tamil comedy television show, Kalakka Povathu Yaaru alongside Pugazh. She currently resides in Chennai and is working for upcoming Tamil films.
Anitha Sampath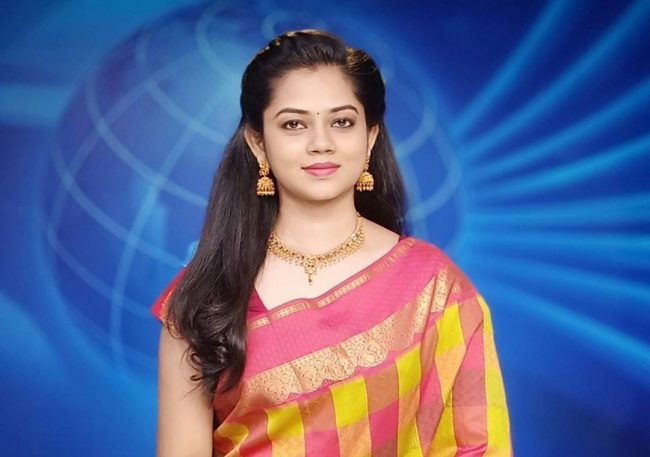 Anitha Sampath is an Indian Television/ News Anchor and a Voice artist. Anitha Sampath was born on June 12, 1992, in Chennai, India. She is 28 years old. She did her schooling and under graduation in Chennai itself. She is an Electronics and Communication Engineering Graduate. She is known for her work in Tamil TV Polimer News and News 7. She has also appeared as a News anchor in movies like Kaala, Sarkar, Varma 2.0, etc. She also made her acting debut in the Tamil series Emergency on Youtube Channel Put Chutney. This series got her good recognition of her performance. She also has her own channel called, Anitha Sampath Vlogs, and posts daily vlogs to entertain and engage all her loyal subscribers.
Gabriella Charlton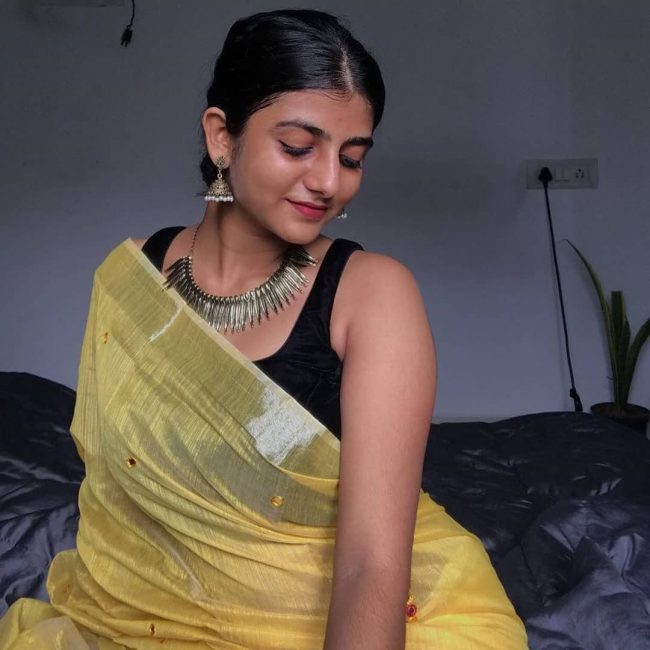 Gabriella Charlton is an Indian child artist seen in Tamil films and Television shows. Her debut show was Junior, a TV show/ dance program. She was nine when she did her first show. She also ended up winning the show which led her to the road of fame and opportunities. She was then seen in a Tamil school opera, 7aam Vaguppu C Pirivu, and another dance reality show Jodi Number One, Season 6. Her debut film was the Tamil movie '3' string Dhanush and Shruthi Hassan. She played the role of Shruthi Hassan's Sister. Soon after 3, she was also seen in the movies Chennaiyil Oru Naal, Appa, and its sequel Appa 2. Appa a Samuthirakani movie was a hit and got Gabriella good recognition too.
Aajeedh Khalique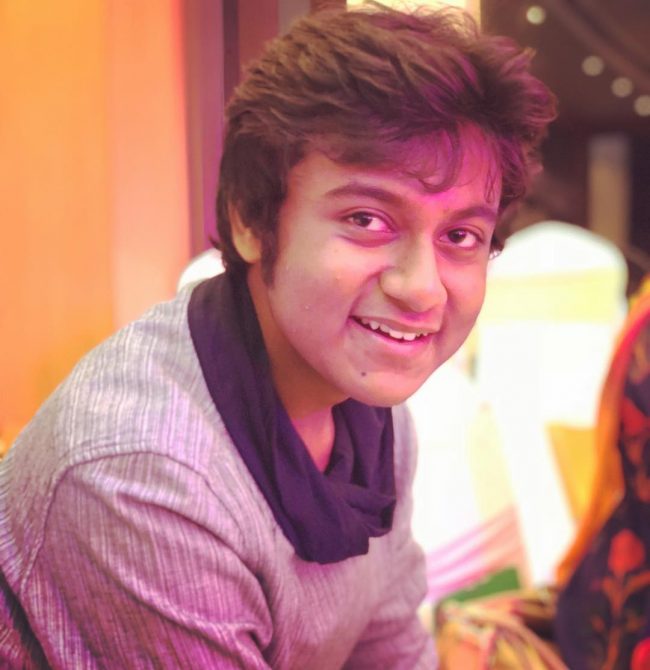 Aajeedh Khalique is an Indian playback singer. Aajeedh is best known for being the title winner of Super Singer Junior 3. He has received his title from A.R Rehman in the show. He is from Chennai, Tamil Nadu, and is a graduate. Lately, he came back into the limelight with his videos that went viral on a now-banned, video-sharing app Tik Tok. Aajeedh is very active on Instagram too. He is very active on social media and has a good audience that follows and gets influenced by him too. He also has a youtube channel where he shares his music videos. Enakkondrum Vaanveli, Angry Birds from the movie Poovarasam Peepee are some of his well known Tamil songs.
Balaji Murugadoss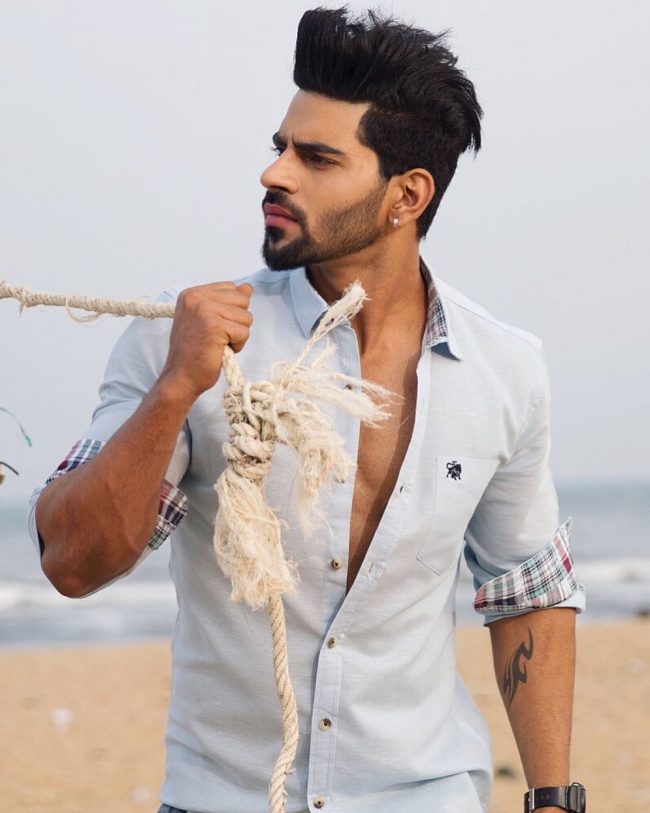 Balaji Murugadoss is an Indian Actor, Supermodel, and Entrepreneur. Not only that he is also a beauty pageant titleholder. Balaji was born on 2nd December 1995 and is 25 years old. He was born and brought up in Tamil Nadu. He did his schooling in Chennai itself. He is a graduate of SRM university. Apart from academics, he was also a district level kabaddi player. His love and dedication towards modeling and acting made him seize every opportunity that came his way. He was announced as the Top Voted Fresh Face 2017 and walked for huge fashion labels. He won many beauty pageants since then including Mr. Perfect Body 2017 organized by Times of India in Mumbai. He was also listed as one of the Chennai Most Desirable Men 2019 again by the Times of India.
Rio Raj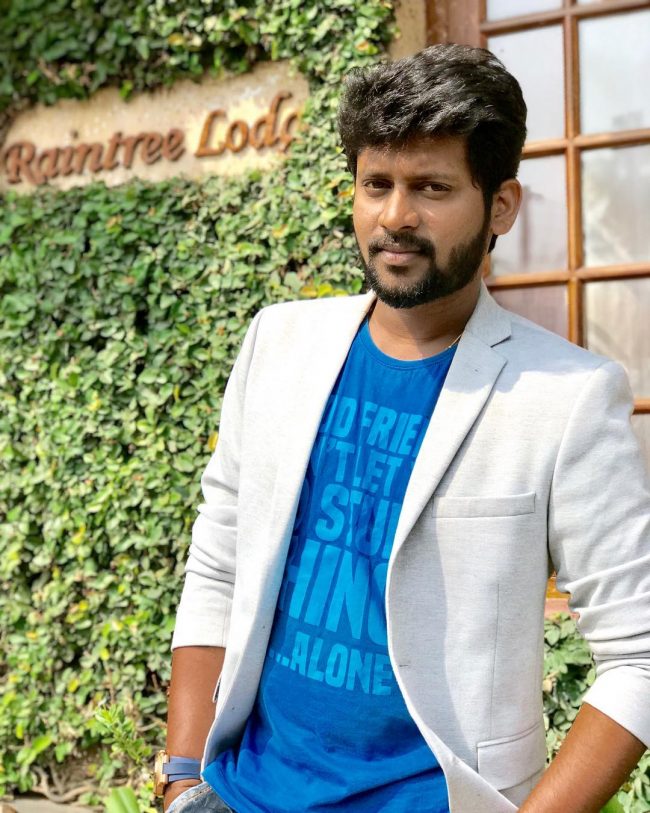 Rio Raj is an Indian Video Jockey, best known for his work as an anchor and TV Presenter on the Tamil channels Sun Music and Vijay TV. He also worked in a short film, Kadhal Ondru Kanden in 2019. Ans was seen in noted Tamil films like sathriyan and Nenjamundu Nermaiyundu Odu Raja released in 2017 and 2019 respectively. He has also received great appreciation and awards for his work on television. Coming from a VJ background he was honored with the 'TV actor who made into silver screens award' during the Galatta Nakshatra awards- in 2019. He received the 'Find of the year Award' in Vijay Television Awards 2017, ' Best Anchor of the year Award' in the Vijay Television Awards 2019.
VJ Archana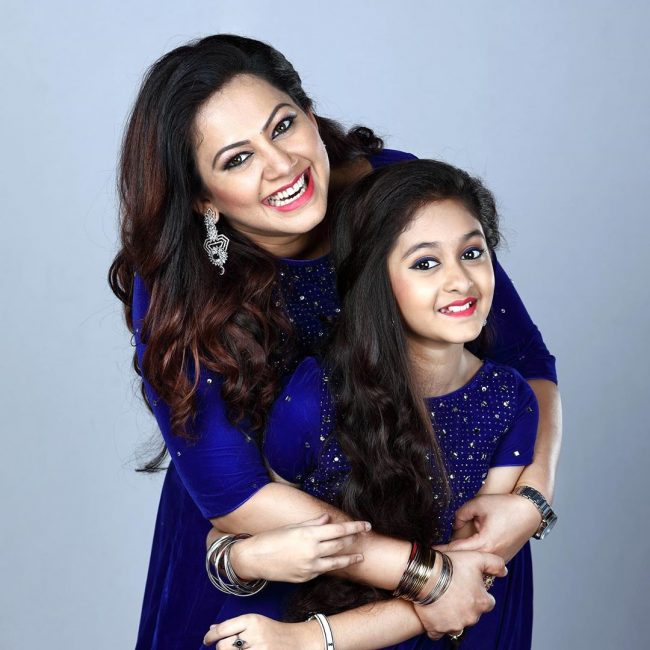 Archana Chandoke or better known as VJ Archana is an Indian television anchor who has hosted many Tamil television shows. She was seen hosting much comedy, Reality shows on Vijay Tv, and is one of the well-known anchors of the Tamil industry. She was born on 17 February 1985 and is 33 years old. She hosted TV shows like Comedy Time, Kalakka Povadhu Yaaru, Ilamai Pudhumai, Celebrity Kitchen, Sa Re Ga Ma Pa Seniors, SaReGaMaPa LIL CHAMPS Season 2, Super Mom, and more. She was also seen starring in the Tamil films En Vazhi Thani, Vazhi, Vaigai Express, Yenda Thalaiyila Yenna Vekkala. She was also seen as a judge for the comedy show Junior Super Star. She was awarded the Best Anchor award in Zee Kudumbam Viruthugal 2018.
Sanam Shetty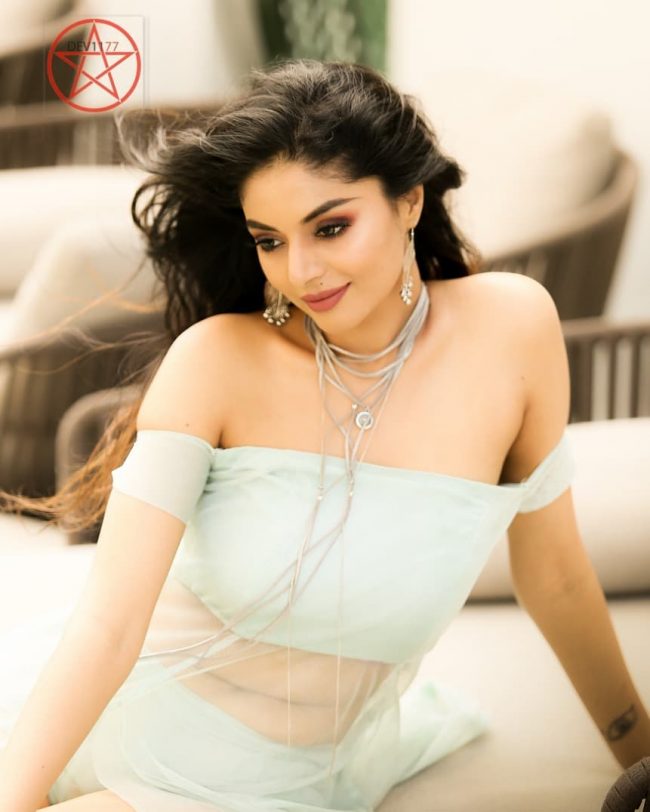 Sanam Shetty is an Indian model and actress. She is known for her work in the Tamil and Kannada Film industries. Sanam was born on the 12th of November 1985, in Banglore, Karnataka. She won the title Miss South India in 2016 and had modeled for many reputed brands. Her name in the modeling industry drove opportunities her way. Her debut film was ambuli released in 2012. Maayai, Vilasam, Katham katham, kalai Vendhan, Sawaari, Thagadu are some of her notable works in Tamil Film Industry. She was then seen in a Malayalam film Cinema Company and few telugu films like srimanthudu and singham 123. She also starred in a few Kannada films like Atharva (Her debut Kannada film) and Vara.
Samyuktha Shanmughanathan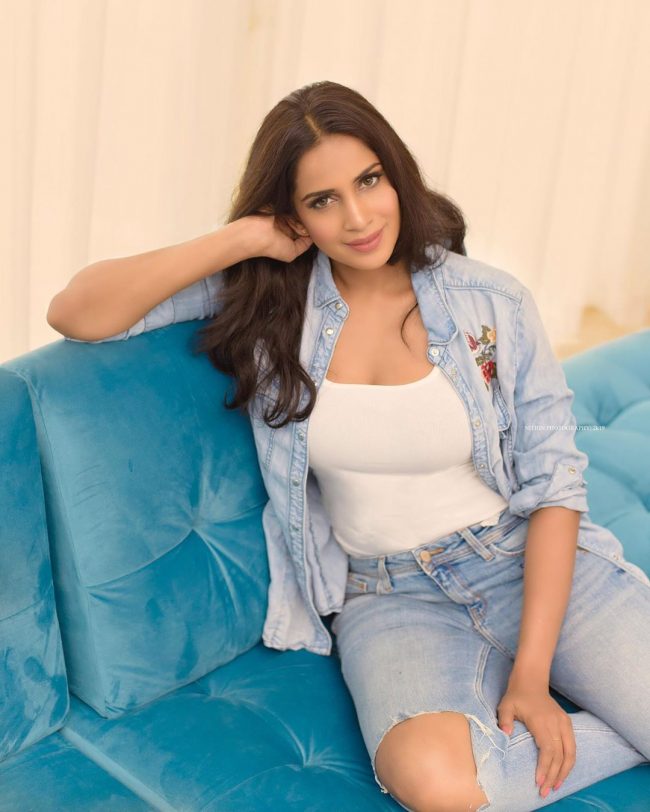 Samyuktha Shanmughanathan is an Indian model and actress, she's well known for her work in Malayalam and Tamil film and television Industries. She Was born on 31 December 1984 and is 36 years old. She currently resides in Chennai. She is married and her spouse is Mr. Karthik, the couple is also blessed with a son. She kick-started her career in Modeling and her first big step was participating in the Miss Chennai 2017, after which she shifted to pursue a career in acting. Her debut Television show was a Tamil serial Chandra Kumari, in which she played a negative role Rudra. Her acting debut in films was a Malayalam film Olu released in 2019, the film was directed by Shaji N Karun.
Aranthangi Nisha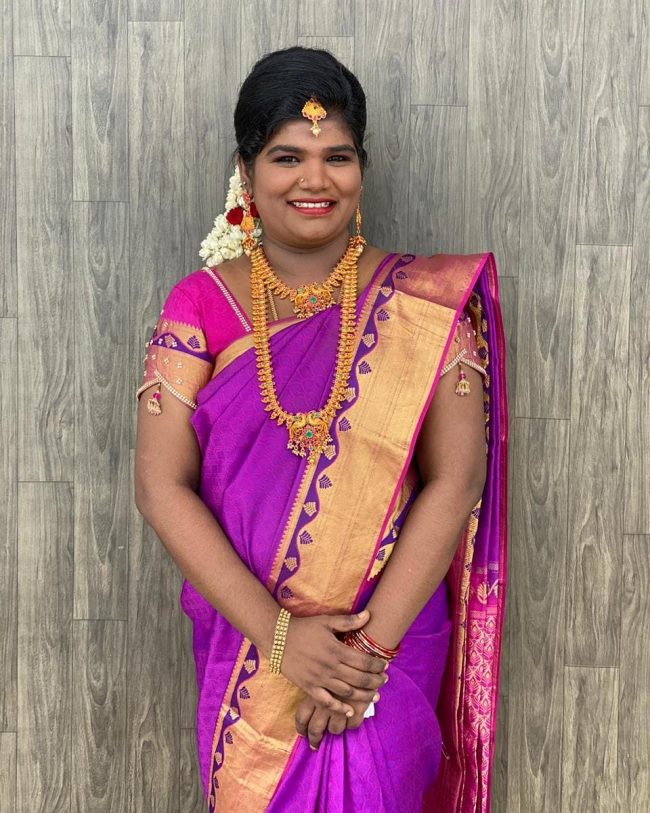 Aranthangi Nisha is an Indian film actress. She is known for her work in Tamil Film Industry. She was born on 10th March 1985 in Aranthangi, Pudukottai. She is 35 years old. She holds a bachelor's degree from JJ College of Arts and Science, Pudukkottai. She made her debut on television through a Tamil television show "Kalakka Povathu Yaaru Season 5". It was a comedic show and she did stand up comedy in it, which was loved by the audience. She also participated in Mr & Mrs. Chinnathirai and was seen in the show, Kalakka Povathu Yaaru Champions. She also starred in a short film Mr. Kareem before debuting in films. She was seen in the films, Kalakalappu 2, Irumbu Thirai, Maari 2, Attu Anandhi, Kolamavu Kokila, Aan, and Devathai.
Aari Arjuna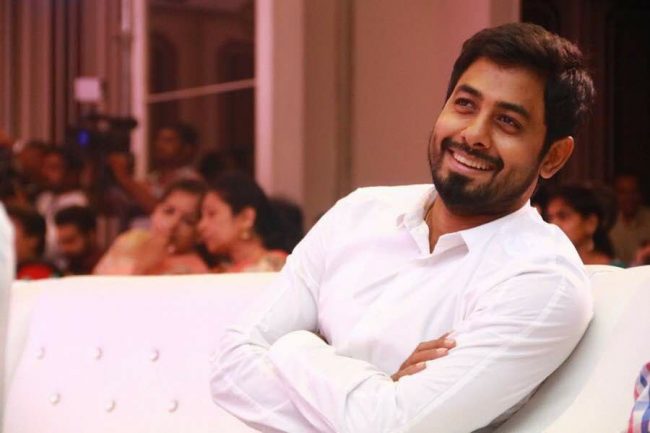 Aari Arjuna better known as Aari, is an Indian film actor, theatre artist, and fitness enthusiast known for his work in Tamil Film Industry. Aari was born on 12th February 1985 in Palani, Tamil Nadu. He is 35 years old. He is married to Mrs. Nithya, the couple tied the knot in 2017. His wife is from the U.K. His experience with the theatre gave him a good hold on acting. His debut film was Rettaisuzhi released in 2010. His major breakthrough was by the movie Nedunchalai released in 2014. His character Murugan was thoroughly enjoyed and appreciated by the critics and the audience. He also gained a huge appreciation for his role in Maya', a supernatural Thriller, alongside Nayanatara.
Som Shekar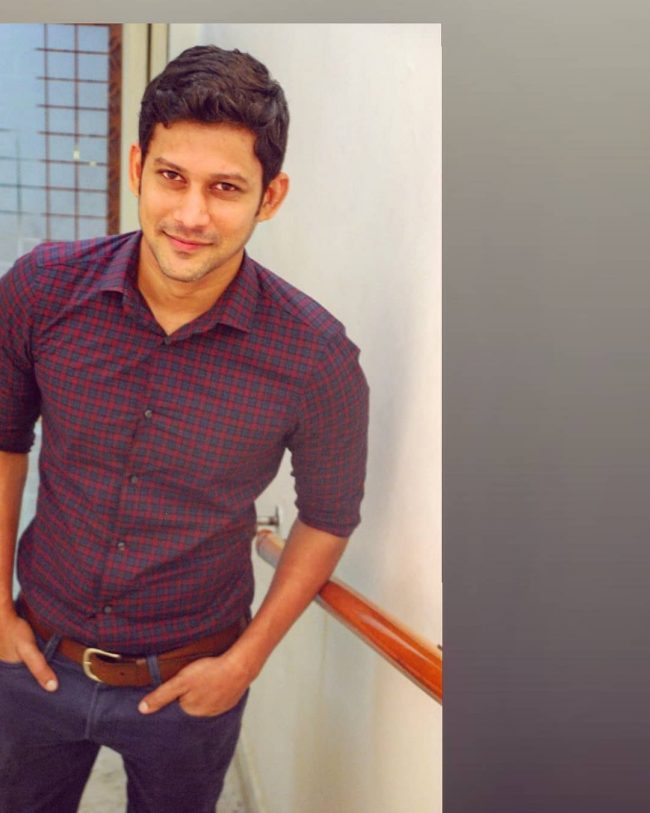 Som Shekar is a Model and MMA Trainer who is a surprise entrant to Bigg Boss 4 Tamil and looks forward to winning Tamil people's hearts. Som Shekar is not considered as a celebrity as his details are unknown before entering the Bigg Boss House. He has won two gold medals in men's 66kg boxing match and is the defending champion. We wish him all the best in his Bigg Boss 4 Journey.
Bigg Boss 5 Tamil Vote has begun. Let us know Which contestant you are supporting and why in the comments. So you can vote for the Bigg Boss Tamil housemates here and also check various other polling methods. Let us know your opinion about Bigg Boss Tamil Vote in the comments and whom you wish to support.  Who do you think will win Bigg Boss Tamil Season 5. Let's wait for the result of this week's Voting Process.