Kaala Live Online
The first 43 minutes of Kaala was streamed online by a Guy from the premier show which happened at Singapore. The live stream went viral and reportedly 15 thousand people were watching the life. This was reported on Twitter to Vishal and to the production house.
After few minuted of this issue getting viral, Vishal responded to the tweet saying that the Guy has been arrested. You can check the screenshots of his tweet below. Twitter began praising Vishal for his immediate actions, though the piracy happened from a far country.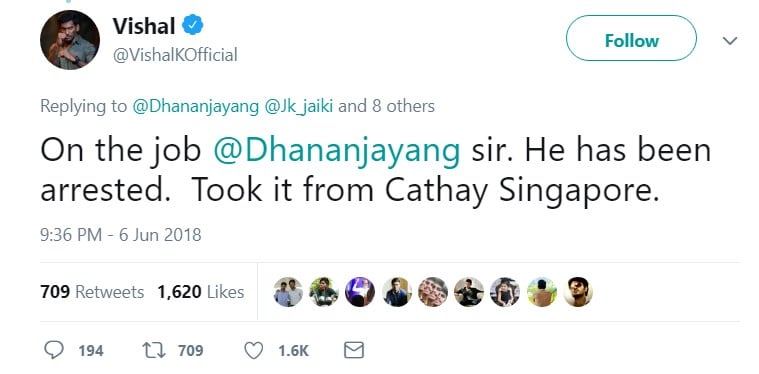 The Guy who streamed online seems like an ardent fan of TTV Dhinakaran. His Facebook name is " Praveen Thevar " and works in a company " Mega Gas " . Below is his profile details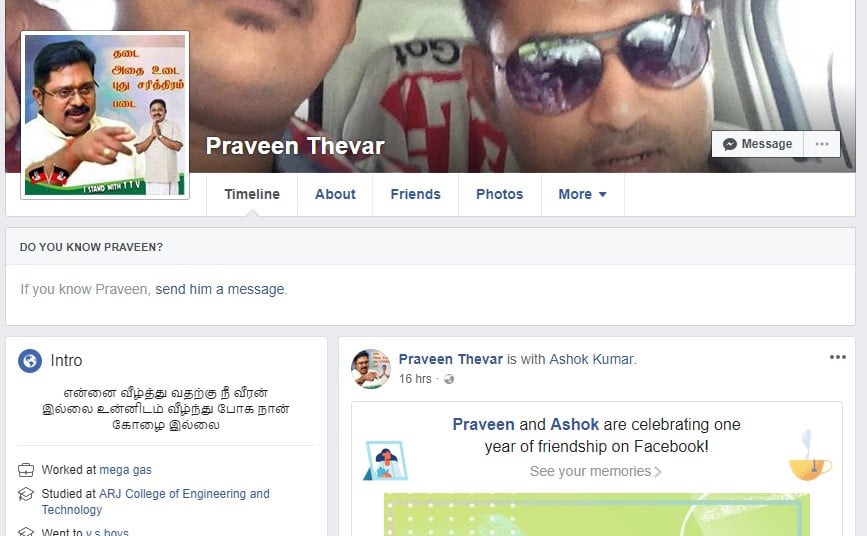 Kaal is all set to release on June 7th and fans are getting ready for the celebration. Stay tuned to TamilGlitz for early reviews tomorrow morning.