Acham Enbathu Madamaiyada Review / AYM Review
Acham Enbathu Madamaiyada (Acham Enbathu Madamaiyada), the movie which created a huge buzz just by a single song release and everyone wants the film to release to as soon as possible , but it was a huge waiting for the fans . Considering the crew, AYM is kind of the blockbuster VTV, STR + Gautham Menon + AR Rahman the hit combo increased the expectation further, now let us see the movie review.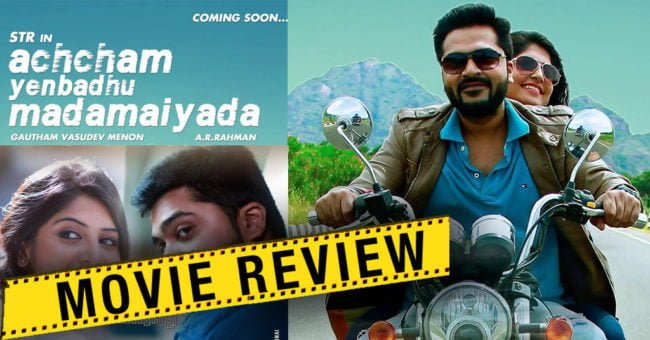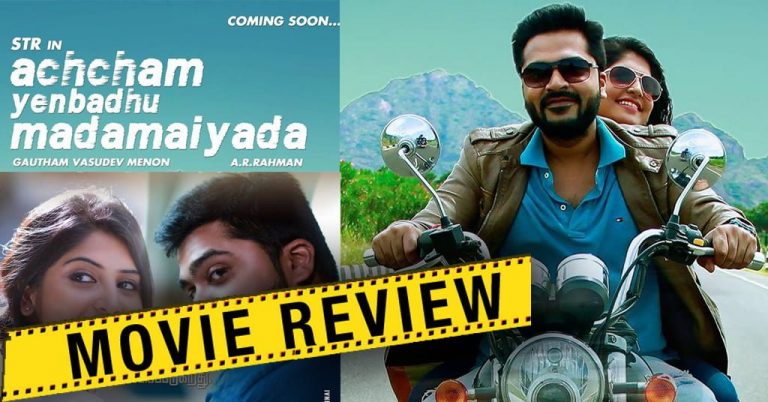 AYM Review: As expected it is a purely GVM style of film, the romance scenes makes you fall for it which only GVM can do. The first half is purely a Blizz with not much story plot but cute romantic scenes which is enjoyable , the first half moves kind of travel film and the love portions combined with AR Rahman magical music stands out !
The story starts just few scenes before the interval, the second half is completely new genre (action based ). The Thalli Pogathe song visuals were good and the turning point happens at that situation. AR Rahman background score stands out tall in the whole film, it is just Magical. Climax was little hard to accept but still …
Coming to the performance part STR is a true performer and he does many intense scenes very casually, Manjima Mohan who plays the lead has done a fabulous job too. Her girl next door look makes us to love her on screen. The supporting cast has also done a neat job.
If you are a lover of GVM films, then this film will be in your list, someone who hates romance portions will not like this film. The film is targeted to youngsters alone.
Verdict: AYM – Go just fall in love!
Acham Enbathu Madamaiyada Rating: 3/5