Airaa is the movie which Nayanthara fans have been waiting for and has finally released in theaters. Airaa review is detailed below. The movie is directed by KM Sarjun and fall under the Horror genre. The film also features leading comedian Yogi Babu. Let us look into the detailed review of Airaa movie.
Airaa Review: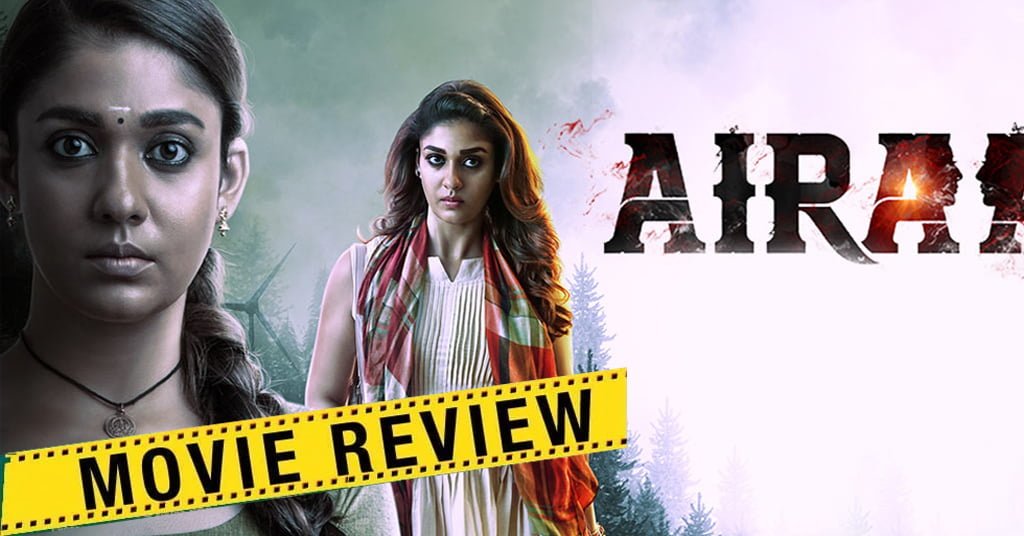 Nayanthara kindly called as "Lady Superstar" by her fans has done a Dural role in this movie. The story revolves around a Journalist who uploads Fake Ghost videos to her Youtube channel and all of a sudden experiences some Ghost activities in her surrounding. In this journey she cross path with Kalaiyarasan and finds a Flashback story.
The performance of Nayanthara is impressive and her Black tone look in the flashback is appealing as it is new to the audience. Yogi Babu's Comedy works at many places but not enough to sustain the film. The scenes are so cleshay for a Horror film and thus reduces the engagement factor. The director could have worked more on the screenplay.
The Horror element too is not great and Background score was just supportive to the film. The only take away from the movie will be Nayanthara's acting. Go watch it if you want to see Lady Superstar in a different appearance. Watch the Trailer of Airaa here.
Verdict: Airaa – Avoid if you have some work.
Rating: 2/5