Brindavanam Review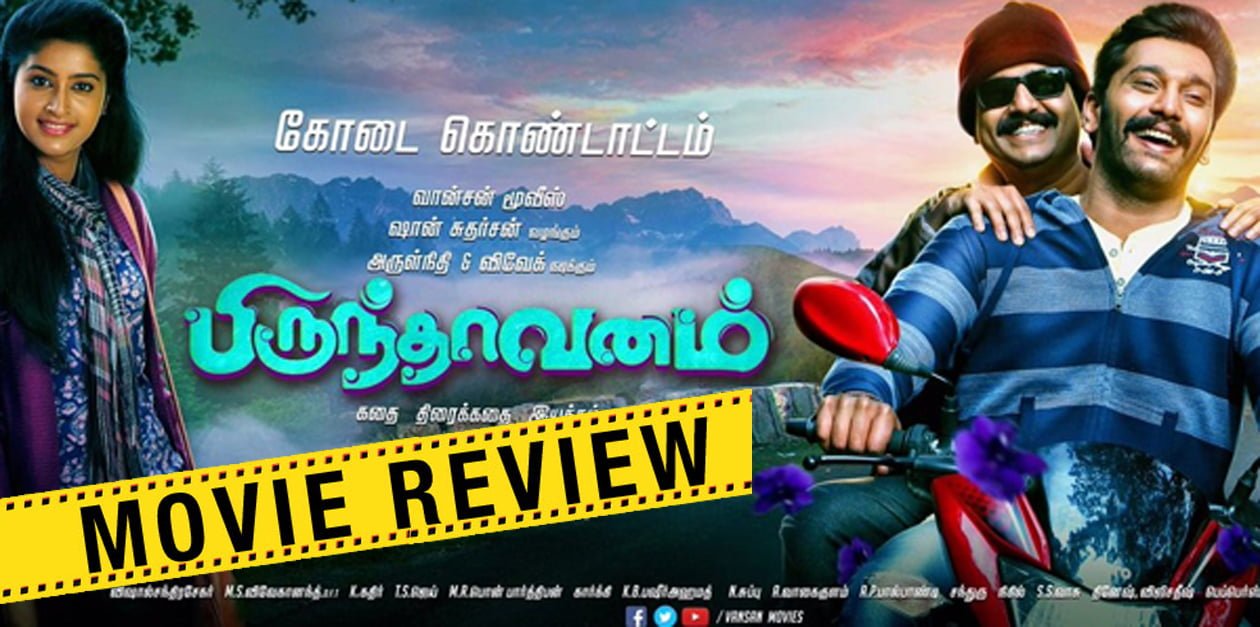 Director Radha Mohan is known for his feel-good, instantly likable and extremely heartwarming films such as Abhiyum Naanum and Mozhi. Cut from the same cloth used to make these light-hearted entertainers, comes his latest outing Brindhaavanam, which more than merely entertains and that's a good thing.He has teamed teamed up with Vivekh and Arulnithi for the Tamil flick, which has Tanya Ravichandran is the female lead. It has has Vishal Chandrashekhar's music, MS Vivekanand's cinematography and TS Jay's editing.
Arulnithi plays similar role to Jyothika in Mozhi of a speech-and-hearing impaired person, but the story is entirely different in Brindhaavanam. The hero plays a hairdresser, who emotes using sign language in the movie. Tanya will be seen in the role named Sandhya, who is a sensible and independent girl. Vivekh will be seen in his real-life role.
One day suddenly get to meet his comedy idol (Vivek) who has come for his personal work. After that both the characters becomes close friends and from there movie goes on. Scenes between them are a riot, and at times are equally poignant, almost evoking tears. Arulnithi continues to shine in yet another unconventional role and it's a delight watching him play a character with disability with sincerity and gumption.
Vivek is in fine form in Brindhaavanam, and his comedy is not over the top. The jokes work, and you laugh out loud genuinely and not because you're forced. Wish other filmmakers take cue from this, use him in similar roles and not waste his potential in silly characters. One-film-old Tanya Ravichandran is a talent to watch out for and she's in this for the long haul. Despite some predictable moments, Brindhaavanam leaves you grinning for the most part and it also stirs up an emotional storm within. The good thing is that it doesn't go overboard and knows exactly where to draw the lines when it comes to handling some emotional scenes.
Brindhaavanam 1st half – Classic Radhamohan space with feelgood factor, fun, some romance & mush. The roaring comedy will be a big draw.
Brindhaavanam 2nd half -There is a major twist in the tale, a senti backstory, more feelgood moments &a long drawn-out climax drama for love
Vishal Chandrasekar's background score is apt and appreciable while the songs just pass muster. M.S.Vivekanand's cinematography captures the scenic beauty of Ooty in every frame. Editor T.S.Jay has ensured a smooth transition of scenes with his cuts.
Verdict -'Brindhaavanam' is a typical Radhamohan film that you can watch and enjoy with your family in theaters, as it has a lot of comedy and sentimental emotional scenes.
Rating : 3/5