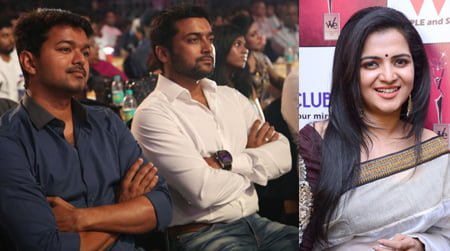 Vijay TV's famous anchor DD is even famous among Big screen actors and actress. She also has a huge fans.
She is now busy after her marriage and almost stopped doing shows. None knew about her next plans. Lets wait for her to officially confirm anything.
When a reporter asked her about , whom she would like to tie a Rakhi . DD replied that she loves to tie a Rakhi on Vijay and Suriya's hand alone :)
She is a big fan of both Vijay and Suriya and both these actors too like DD .