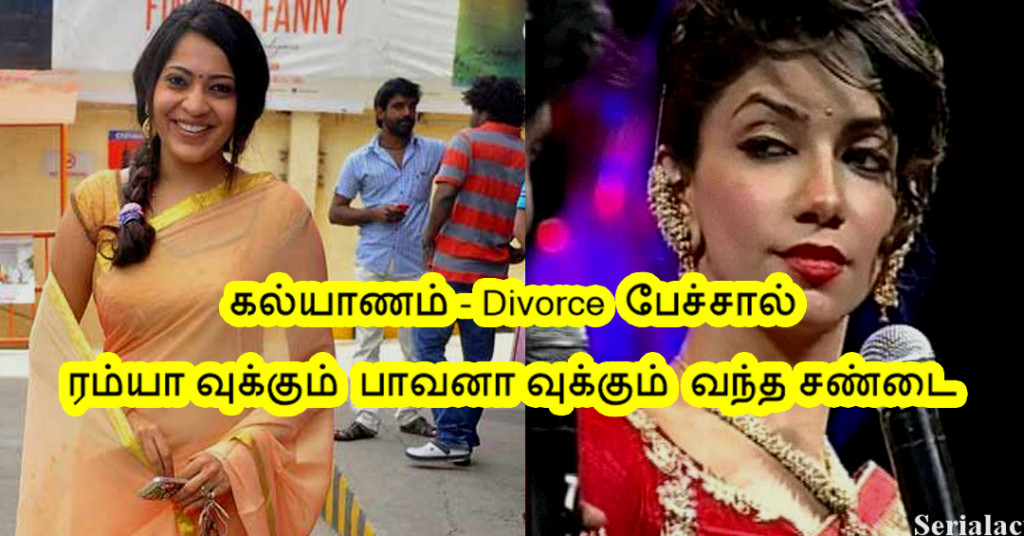 Two famous and gorgeous VJ's of vijay tv are Ramya and Bhavana. Recently VJ Ramya announced through twitter that she has divorced with his husband and this marriage relation ship didnt even last for a year.
When her co anchor VJ Bhavana came to know about this , she was shocked and called Ramya and scolded her for such a decision.
Later the conversation went so harsh it seems and both were fighting as if a " Neeya Naana " show where the topic is " Is marriage relation good or bad ?"
Ramya later felt bad for fighting with Bhavana who came to console her actually. Bhavana is also married and she is happily living with her husband.
After this news they say that even while working in Vijay TV these two Anchors will be fighting for many situations and both had misunderstandings !