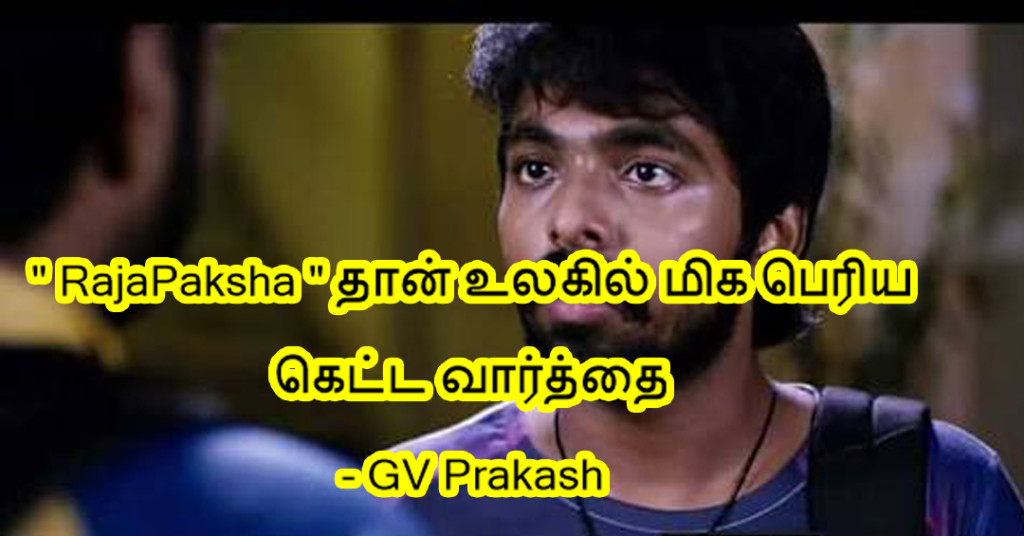 The recent hottest news in Kollywood is the release of Trisha Illana Nayanthara .This movie was directed by Aadvik and GV Prakash Kumar played the leas role and also the music director.
Even before the release the trailer of the movie was a huge hit among virgin boys :p . After the movie release almost all who watched the film were shocked on seeing such a bold film in Tamil Cinema .. the adult rated content throught out the film was enjoyed by the targeted audience and was hugely disliked by others .
To add to this , one of the scenes in a film states that the biggest Bad word in the world is " Rajapakshae " the former president of Sri Lanka. This word was mutted in theatre still the video was virally spread in social media.
GVP has done such a brave thing .. Abusing a former president of SriLanka very publicly . Lets hope nothing happens to the movie and GVP .