Idhu Namma Aalu Movie Review: Idhu Namma Aalu is a Tamil romantic comedy film written and directed by Pandiraj. The film features Silambarasan, Nayantara and Andrea Jeremiah in the lead roles, while Soori and Jayaprakash portray supporting roles. Wikipedia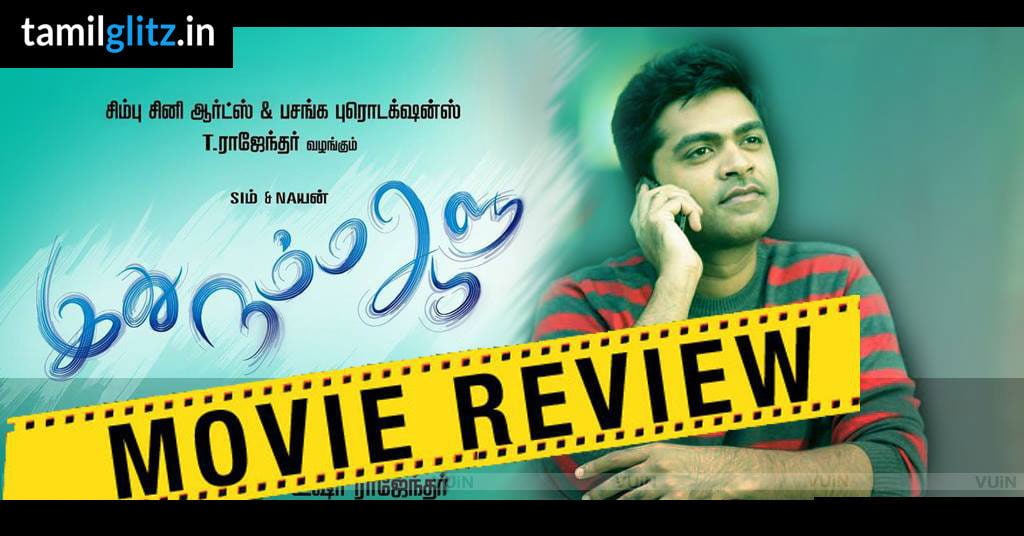 Idhu Namma Aalu Review
Idhu Namma Aalu is basically a Modern Love Story. Nayanthara and Simbu fall in love with each other and want to get married. Just before 6 months of their marriage, they get misunderstandings between them. Why they got separated and How they met again? After Marriage how they live? forms the rest of the story.
Simbu (Shiva) plays the role of an IT Guy & a Lover Boy. You can see the Simbu from Vinnaithaandi Varuvaayaa yet again in this Flick. He plays his role perfectly with ease with perfect expressions and acting. Dialogue delivery was really appreciable.
Nayantara looks awesome in the movie and plays her role as Mylaa with perfection. Even after their split, they played their roles as perfect as real. The Chemistry between Simbu & Nayantara was Great.
Andrea Jeremiah as the second lead role did her job well in the first half of the movie itself.
Simbu – Soori combo made the movie much more enjoyable. His Witty One-Liners added the perk to the Movie. Amazing Performance from Jayaprakash as Simbu's Dad, Udhay Mahesh, & Dheepa Ramanujan as Nayantara's parents.
Great Cinematography by Cameraman Balasubramaniam. Music Director Kuralarasan did a great job with this movie. Background Music is appreciable. Look for the "Maaman Waiting" Song.
Director Pandiraj took this thin line story to a different level. The film reminds young married couples of their romantic memories. Pandiraj filled the movie with a Great Cast, Romantic Scenes, Comedy Scenes & Awesome Dialogues. The Dialogues are a big plus for the Movie.
The first half is full of Fun while the Second half becomes interesting with a small twist.
TamilGlitz Verdict: A treat for Lovers & Couples
Idhu Namma Aalu Rating: 3/5