Imaikka Nodigal Review:
The movie Imaikka Nodigal Featuring Nayanthara, Anurag Kashyap, Atharva and directed by Ajay Gnanamuthu has finally released after some financial issues. The Morning, Afternoon, Evening shows were canceled in TamilNadu. The movie has already created a buzz from its Trailer and songs. The recently released Neeyum Naanum Anbe Video Song featuring Vijay Sethupathi has set the mood for the film. Now lets us see the detailed review of Imaikka Nodigal.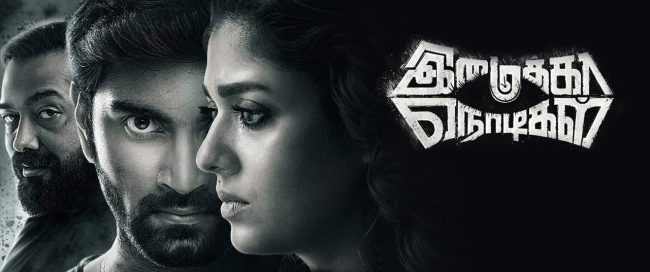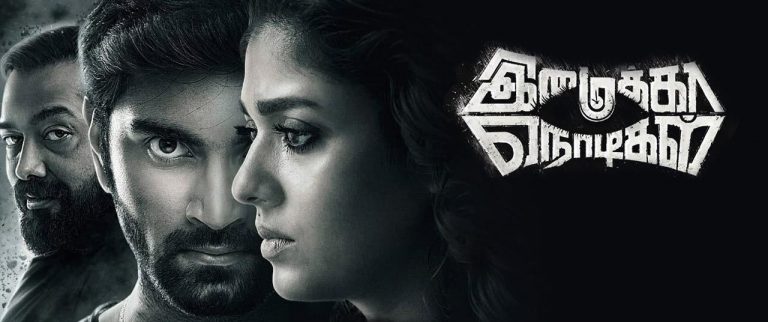 Imaikka Nodigal is a Thriller revolving around a Pshyco and a CBI officer. Nayanthara plays the role of a CBI officer in hunt of the Pshyco Murderer Anurag Kashyap. Atharva as the brother of Nayanthara. The Cat and Mouse game between Nayanthara and Anurag is the whole plot of the movie, with a small twist at the end.
Though the story is predictable at many places, the Screenplay makes it interesting to watch. There were interesting scenes at regular intervals to keep you attached to film. The runtime of the movie is 2 hrs 50 Minutes doesn't feel so neglecting the romance portion of Atharva- Raashi Khanna.
Hip Hop Tamizha's BGM and songs were a great asset to the film. The way the songs were picturized is also good, special mention to Neeyum Naanum Anbe song. BGM worked well were its needed.
Atharva has nothing much to perform in the first half of the movie but scores well in the second half. The romance track involving Atharva and Raashi Khanna was boring and could have been trimmed a little. Nayanthara's performance is as usual great. Anurag Kashyap's has an impressive debut in Tamil Cinema. The voice used for him sounded odd at places.
On the whole its a neat Thriller bearing some Romance portions. This film again proves that a strong Villain Character can elevate the whole film. After Demonte Colony, the director Ajay continues to impress us.
Verdict: Imaikka Nodigal – Interesting !
Rating: 3/5