Kajal Agarwal about Ajith and Vijay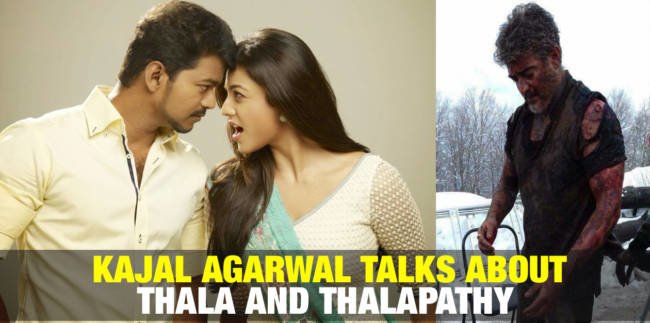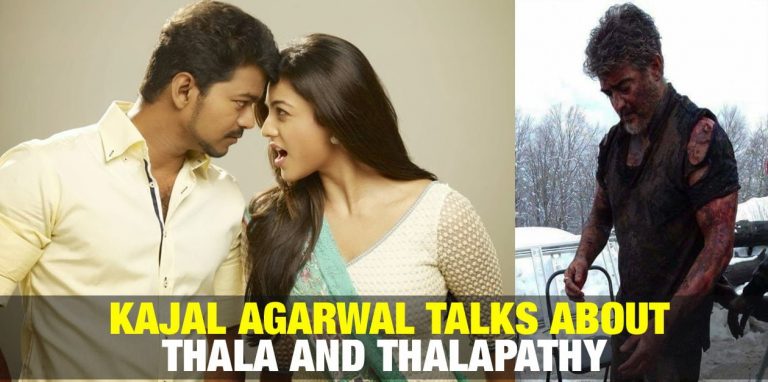 Kajal Agarwal is currently acting in Vivegam and will join the sets of Vijay 61 next month. Kajal Agarwal is currently the luckiest actress in Kollywood as she is currently working in both Ajith and Vijay movies. Before Kajal Agarwal only Asin acted in Ajith and Vijay movies at the same time (Aalwar, Pokkiri).
In a recent Interview, Kajal Agarwal had something to say about Thala and Thalapathy. Kajal Agarwal said she will be joining the Vijay 61 team in April. She said that she will be playing the role of Vijay's professional colleague and the duo meet for the first time in the work place. Later Kajal said that Thala Ajith has got so many talents also he is a good human being and she is acting as a homely girl in Vivegam.