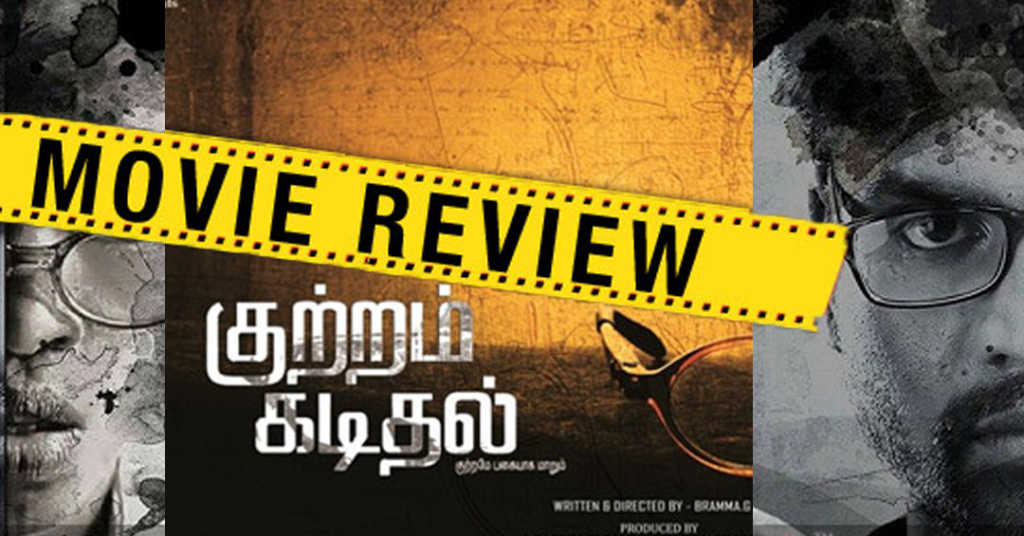 Production: Christy Siluvappan, J.Sathish Kumar
Cast: Master Ajay, Pavel Navageethan, Radhika Prasidhha, Sai Rajkumar
Direction: Bramma.G
Screenplay: Bramma.G
Story: Bramma.G
Music: Shankar Rengarajan
Background score: Shankar Rengarajan
Kuttram Kadithal Movie Review:
This Film won the National Award for Best Tamil Film and many great response from International Film Festivals .'Kuttram Kadithal' a film from almost entirely newcomers is making it to the screens.
A matriculation teacher Merlin (Radhika Prasiddha) on her first day in school after marriage to her lover Manikandan (Sai Rajkumar) slaps a fifth grade student Chezhiyan (Master Ajay), enraged by his answer to her inquiry about a mischief he had committed. Hell breaks loose as the boy falls unconscious and blood oozes out from his nose.What happens to the child, the teacher and the well-wishers of both the sides forms the rest of the film.
Actress Radhika Prasiddha is the heart and soul of this movie. Her performance is only a proof which deserved National Award. Radhika showcased superb emotions.
The little boy Ajay has performed well to the best of his abilities. Pavel Navageethan's performance as a violent communist was nice and the rest of the cast including Kulothungan (principal), Durga (Principal's wife) and Sai Rajkumar delivered the best performance.
Plus Points:
Music and background score is nice.
Director Bramma's screenplay is the major plus of this movie
The small twist, which comes during the interval, is interesting
Minus Points:
The pace of this movie is a bit slow. Some of the emotions that are showcased in this film do not have much depth.
Verdict : Makes Tamil cinema Proud ! A Must Watch !!
Rating : 4/5