Master Movie Review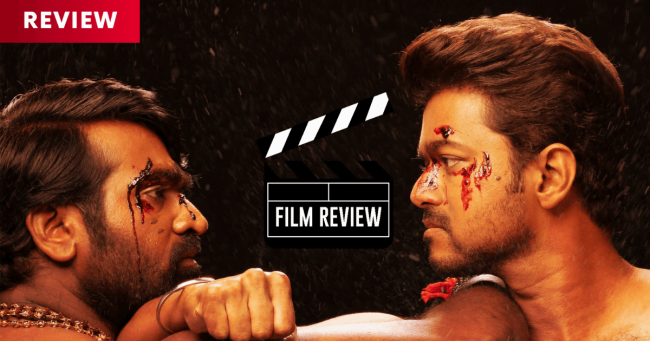 Finally, Master hits the theatres like a storm! The theatres are filled with Master fans and finally, they got Thalapathy's Dharisanam on a big screen after a long time. Alike all the movies, Thalapathy fans created a huge buzz on Social media. This movie is filled with a bunch of superheroes along with a lightning star Vijay. Master is the 12th Thalapathy Pongal treat for Vijay fans. Thalapathy Pongal releases are never failed to hit the blockbuster and it continues. The cast of Mater Thalapathy Vijay as John Durairaj, Vijay Sethupathy as Bhavani & Shanthnu bhagyaraj as bhargav
This movie is directed by Lokesh Kanagaraj who is best known for action/thriller movies. His Kaithi movie has made a remarkable mark in people's hearts with his thrilling screenplay. He used to write stories and screenplay for his movies and it works again for him. The shooting of this movie was started in October 2019 and it lasted for a complete 129 days without a break. The last few days shooting was taken place in Neyveli and actor Vijay's selfie picture with his fans created a huge buzz in social media and it is the most liked tweet in the year 2020.
Thalapathy's class introduction with a rocking BGM and whistles in theatres has created goosebumps for the audience. The first half of the movie slowly creates a backbone for the second half. Vijay Sethupathi's villain role suits him well and it will surely create an impact for the audience. The first half's small comedies worked really well. Unlike other Vijay movies, in Master movie the heroine Malavika Mohan has a very important role and she looks dashing and we will fall for her looks. But there is a twist in the love story between Vijay and Malavika. Vijay dashing looks and costumes with his car was just awesome and Aniruth's electrifying BGM worked very well throughout the movie. Vijay and Vijay Sethupathi's characterization is the first half of the movie and both have equal scenes.
Shanthanu and Arjun Das has two gangs fighting each other and Master Vijay is the Professor who is appointed to stop their atrocities. Vijay is an alcohol addict who has flashbacks with Andrea. As the story slowly moves towards the end of the first half, a spark will be created. As we expected, we got another terrific interval scene which we can enjoy for months. Andrea and Shanthanu's roles were very small but Arjun Das and his gang played the main role in this movie along with Vijay Sethupathi. In the second half, we can fully enjoy Thalapathism. Whenever Vijay and Vijay Sethupathi meet, there creates a huge buzz with rocking BGM. Especially, the metro rail fight scene with Ani's BGM was terrific. But we will miss Vijay's punch dialogues in this movie and the climax scene was a little disappointed.
Surely a perfect treat for the fans. We can see different Vijay in this movie and it is a perfect movie to watch in the theatre. The screenplay for this movie is very brilliant and there are many twists and turns which we will never expect. Lokesh Kanagaraj has done a very good job with Vijay and Vijay Sethupathi and it is a perfect Pongal treat for Thalapathy fans.
Verdict – Lokesh Kanagaraj's Sambavam worked again,
Master will be another box office hit for Thalapathy Vijay.
Rating: 3/5