Mohan Vaidya
Mohan Vaidya is well known for his work in the Tamil television and film industry. He is a Carnatic singer, musician, TV and film performer. He is now a contestant of Bigg boss Tamil 3. Vote for Mohan Vaidya in Bigg Boss by visiting Bigg Boss Tamil Vote
Mohan Vaidya's Biography
Mohan Vaidya – Bigg Boss Tamil
| | |
| --- | --- |
| Name | Mohan Vaidya |
| Profession | Singer, Musician, Artist |
| Date of birth | 29-11-1959 |
| Age | 60 |
| Father | KM Vaidyanathan |
| Mother | Vasantha |
| Siblings | Rajesh Vaidhya (Brother) |
| Educational Qualification | Graduate |
| Home Town | Coimbatore,Tamil Nadu,India |
| Nationality | Indian |
Mohan Vaidya's Personal life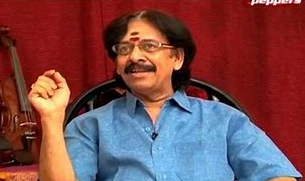 Mohan Vaidya was born in Coimbatore, Tamil Nadu. He was born on the 29th of November 1959. He comes from a family of musical background. His drive to music is justified as his whole family is rooted in music. His father Mr.KM Vaidyanathan was a ghatam player and his mother Mrs. Vasantha was a singer and both his brothers had music careers involved with music. His brother Rajesh Vaidhya is also a well-known veena player and artist. He is best known for his work in the vegam movie by s . ve. shekar.
He is also a Kalaimmani award holder. Vaidya's other brother was also into the music industry. He also had his acting role in the movie Viswa Thulasi and Premi. He laded up in few television show cameos too. Music was infused in his bloodline but the irony is he couldn't speak till the age of 4. Nevertheless, now he is a 60-year-old musician well known for his work all over the Kollywood industry. Wikipedia
Mohan Vaidya's Contribution to Music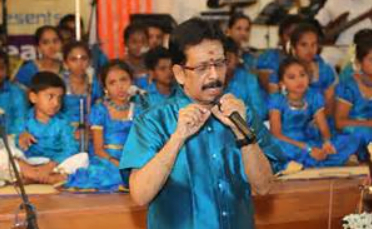 Mohan Vaidya had a school set up for music, The Sai Sishya a school for music. He as a guru has made a platform for people to learn Carnatic music, folk, and devotional music. This school provides a more involving environment for its students and offers many kinds of music and art related courses. It is located in Coimbatore, Tamil Nadu. The school later also had another branch in Tiruppur. He also owns an academy called Anusham academy where he teaches music, classical dance, vocals, violin, and keyboard.
Mohan Vaidya in TV and Movies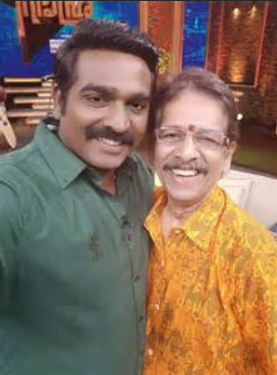 His love for Carnatic music landed him the opportunity of television music in shows such as Raja Rajeswari, My Dear Bootham, Ramani vs Ramani, Chidambara Rahasyam, Katrin Kural, Ragam Sangeetham, etc. He also appeared as a judge for a music show Sa Re Ga Ma Pa Challenge which aired in Zee Tamil.
Apart from his music career he also had his part in the film industry, His debut movie as an actor was Sethu(1999). The movie with Vikram as the main protagonist was a romantic drama film that received great appreciation. Ilayaraja gave music t the film and it has a strong IMDb rating of 8.2. It remains a great classic.
His other contributions to the Kollywood industry as an actor are, Seshu in 2002, Parasuram in 2003, Machi in 2004 and Anniyan in 2005.
Mohan Vaidya's Discography and Songs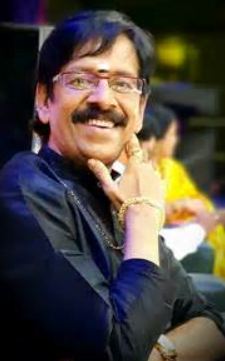 27 Mela Taala Raagam Fusion is Vaidya's famous album. HE also hat other hit numbers like Vanaspati, Tanaroopi, senaavati, Roopavati, Ratnaangi, Naatakapriya, Maanavati, Kolilapriya, Kanakaangi, Hanumatodi, Dhenuka, Ganamooethy and more. A song called Machchaan Machchaan is rated as his most played song.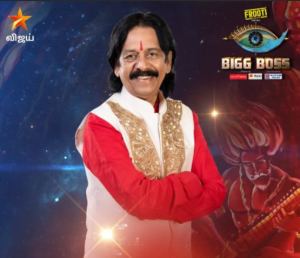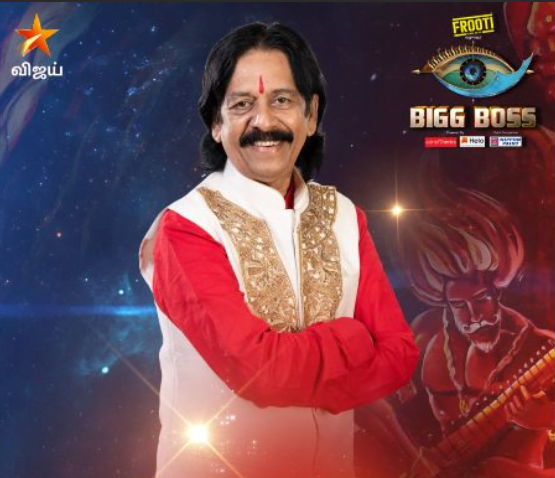 Big Boss 3 Tamil is expected to start on June 23. The stories and controversies that will unwind are highly anticipated. The show will be aired on Vijay TV at 8:00. There is already a great hype among the audience about the show.