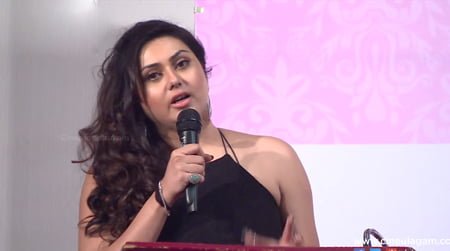 Tamil Cine Industry famous actress Namitha was not seen in any movies for the past 5 years and almost lost her market in all cine industries.
Her increase in weight is also an important reason for this . She is not even opted for any item number dances in any of the movies.
Now she reduced her weight by 20 kg and ready for her next round. She reduced her weight from 96 Kg to 76 Kg .In a recent press meet , she also revealed that she will surely join politics one day and have not yet decided the party.
She also mentioned that she always Tamil Nadu and the fans here.
Video : https://youtu.be/LVtnH_eT31o