Natpe Thunai Review: HipHop Tamizha's second movie after the Blockbuster Meesaya Muruku. Let us see the detailed movie review of Natpe Thunai here. Natpe Thunai is produced by Sundar C and Directed by Parthiban Desingu. Anagha pairs opposite to HipHop Tamizha Adhi. The cast features many Youtube stars such as RJ Vignesh Kanth( Black Sheep), Vijay Viruz ( Eruma Sani) , Sha Ra (Temple Monkey) and many others.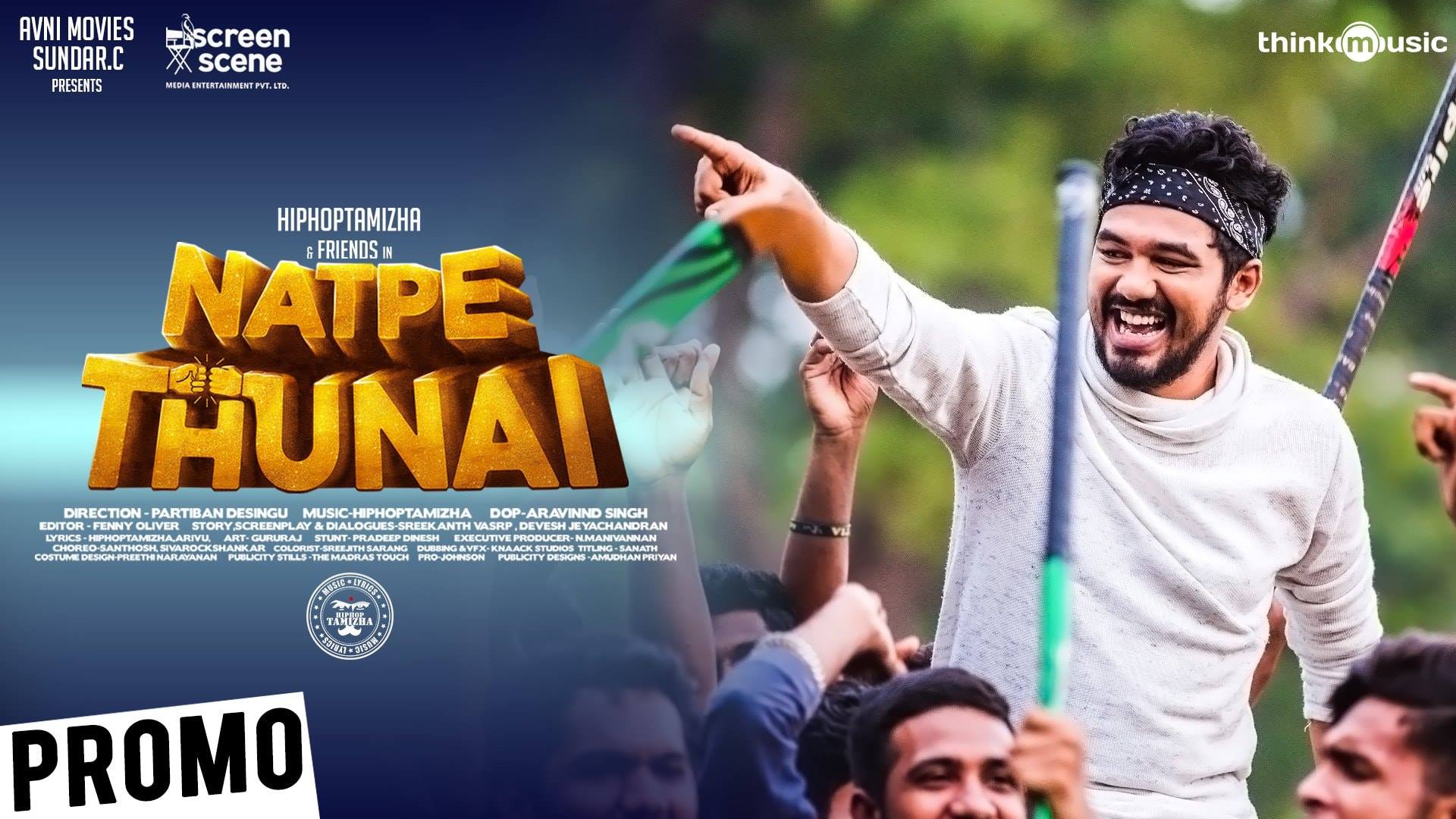 Natpe Thunai Movie Review:
The Movie revolves around how a Hockey ground is been targeted by Corporate Giants along with the help of some Politicians and how a group of Youngsters does the impossible to save that place. HipHop Tamizha Adhi is featured as an International Level Hockey player.
The Performance of the cast was not that great but doesn't seem amateur. The Movie stars very slowly and picks up only during the pre-interval portions. The Interval scene is the highlight of the movie and fans went crazy. HipHop Tamizha's BGM was good, especially with his Rap portion. The songs were not pleasing, still "Single Pasanga" was enjoyed by the Youngsters in the theatre.
Vijay Viruz has a good role throughout the film and has done a good job. Sha Rah scores with his timing. RJ Vigneshkanth has not much scope in the film. The second half was definitely better than First half but lacks the engagement factor.
Overall the Film tries hard to fit into the commercial format and most of the time it's evident. The Hockey portion in the Second half could have been trimmed a bit. As the ending is very predictable there is no thrill in the final game.
Verdict: Go Enjoy with your Natpu – Natpae Thunai.
Rating: 2.5/5