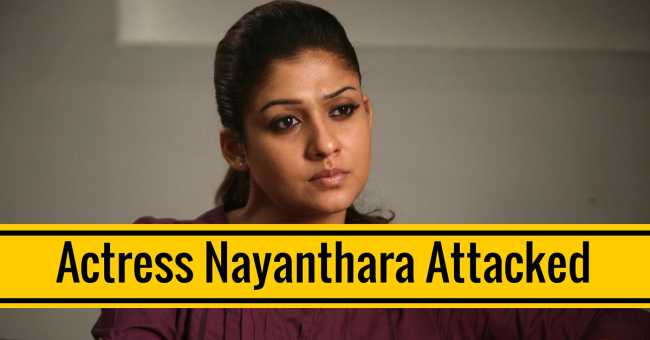 Nayanthara attacked in her Apartment in Chennai: Sources close to Actress Nayanthara claim that a Mysterious Gang entered her Private Apartment in Chennai & attacked her. She is hit very badly in her Nose and Forehead & She's walking with the help of a walking stick.
Though the reason for the attack is not yet confirmed, Sources say that it could be due to the highhandedness of a Producer-Actor, who belongs to an influential Political party in the State who once fell in love with Nayan before she politely turned it down.
Nayanthara is currently working on Vikram's Iru Mugan and Karthi's Kashmora as one of the lead heroines. She is also working on one women-centric thriller with Director Doss Ramasamy.