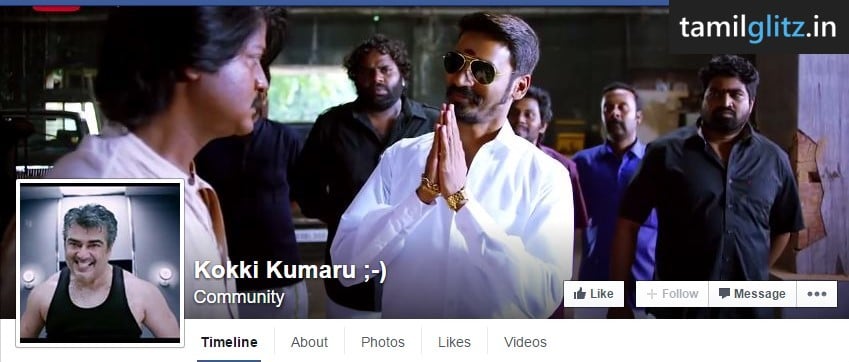 Kokki Kumaru ;-) is a page run and supported by a group of Thala Fans. The page was created to make fun of Actor Vijay 24/7 and has a total of more than 200k likes. The page was very active and had a very good support from Thala Ajith fans. This not only caused irritation to Vijay Fans but also to Actor Vijay himself. '
This huge page was missing from Yesterday. Sources reveal that Vijay himself took action against and Page and got it banned by Facebook. This Action was taken by Facebook because they couldn't handle the number of complaints against the Page from Cyber Crime and Facebook Users.
Unfortunately, the guys who took down the Page didn't have enough time to celebrate due to the rebirth of Kokki Kumaru ;-) Page as a New Page with Zero Likes. This New Page started accumulating likes at Lightning Speeds and reached 70k in just 5hrs after creating the Page. As of Now it crossed 80k, this shows that in Social Networks whatever you do, you cant stop people like these. They will keep on Growing.