Modi's Reply to CM for Jallikattu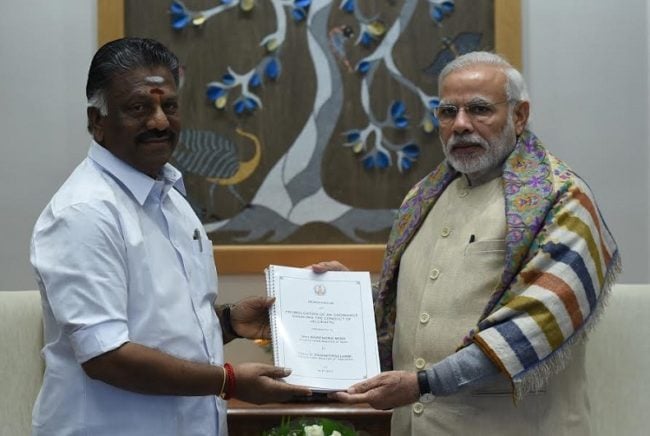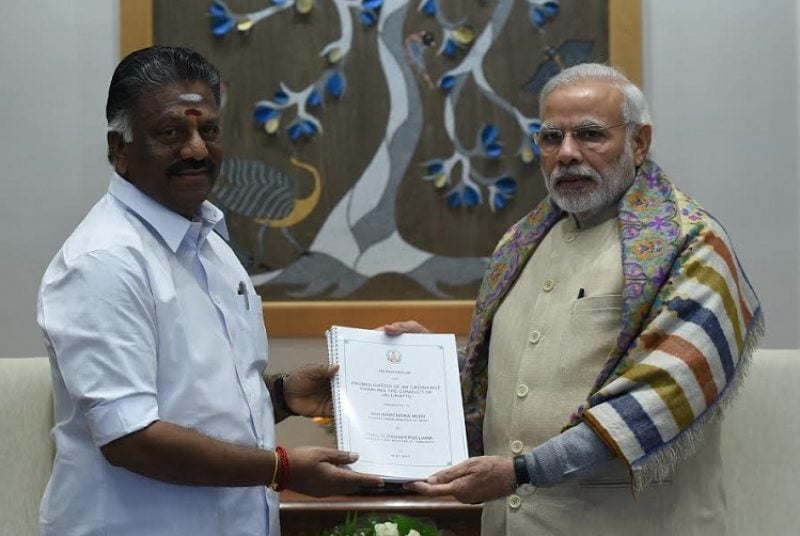 Tamilnadu Chief Minister Panneerselvam arrived at the Prime Minister's 7 Kalyan Marg. residence at 10:30am for his meeting.
After the meeting, the PMO issued a statement saying: While appreciating the cultural significance of Jallikattu, the Prime Minister observed that the matter is presently sub-judice.The ban imposed on Jallikattu by the Supreme Court came up for discussion.
However, the PMO took to Twitter say that the Centre would support steps taken by the state government on the jallikattu issue.
The Centre would be supportive of steps taken by the State Government.

— PMO India (@PMOIndia) January 19, 2017
PM @narendramodi assured CM Paneerselvam that all possible assistance would be provided to the State to address the drought situation.

— PMO India (@PMOIndia) January 19, 2017