Seethakathi Review: Seethakathi is Vijay Sethupathi's 25th Movie directed by Balaji Tharaneetharan of Naduvula Konjam Pakkatha Kaanom fame. The film revolves around a theatre artist "Ayya Aadhimoolam" and filled with a lot of Surprise elements in a Fantasy way. Let us discuss the Review of Seethakathi movie in detail.
Seethakathi Movie Review: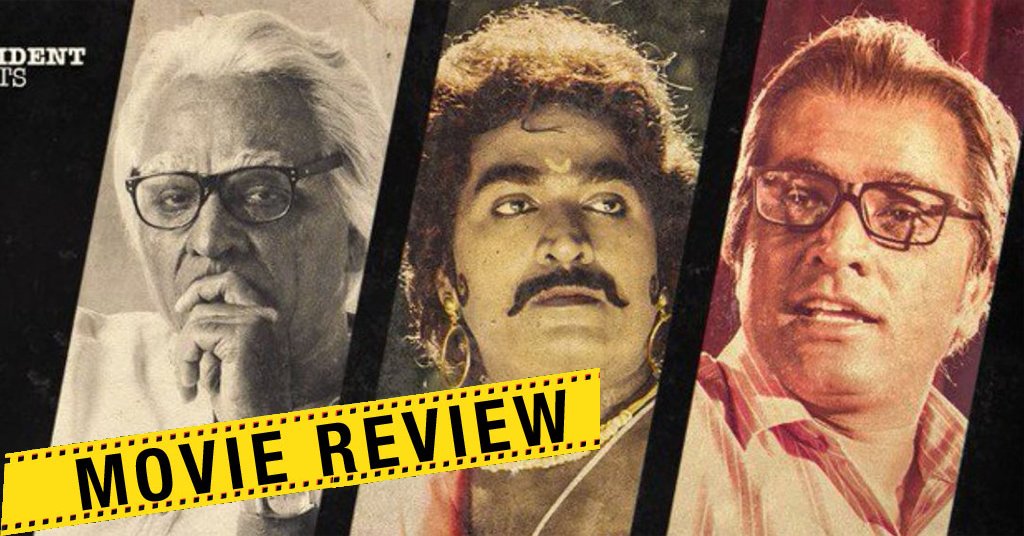 Seethakathi cannot be constrained to a particular Genere as it is filled with Comedy, Art, Fantasy and so. The comedy portion comes as surprise and works great. Vijay Sethupathi as an Actor stands tall and will be a proud 25th film for him. Balaji Tharaneetharan has crafted the film and deserves a special mention for the screenplay.
Seethakathi's backbone is definitely the music director Govind Vasantha. His BGM has elevated many scenes and creates an emotional bond toward the film. Seethakathi would have never been this Seethakathi without Govind Vasantha. We expect him to shine in Tamil Industry.
The First 40 Minutes may feel a little slow because of the Theatre scenes but picks up well with the help of the comical scenes. Every Character has given their best. Vijay Sethupathi's getup as a 73-year-old man is convincing.
On the whole Seethakathi definitely deserves a watch in Theatre. With nearly 5 films getting released this week, it would be tough to watch all of them so choose the films accordingly based on your interest.
Verdict: Go for Vijay Sethupathi and its Commercial + Fantasy + Art
Rating: 3/5