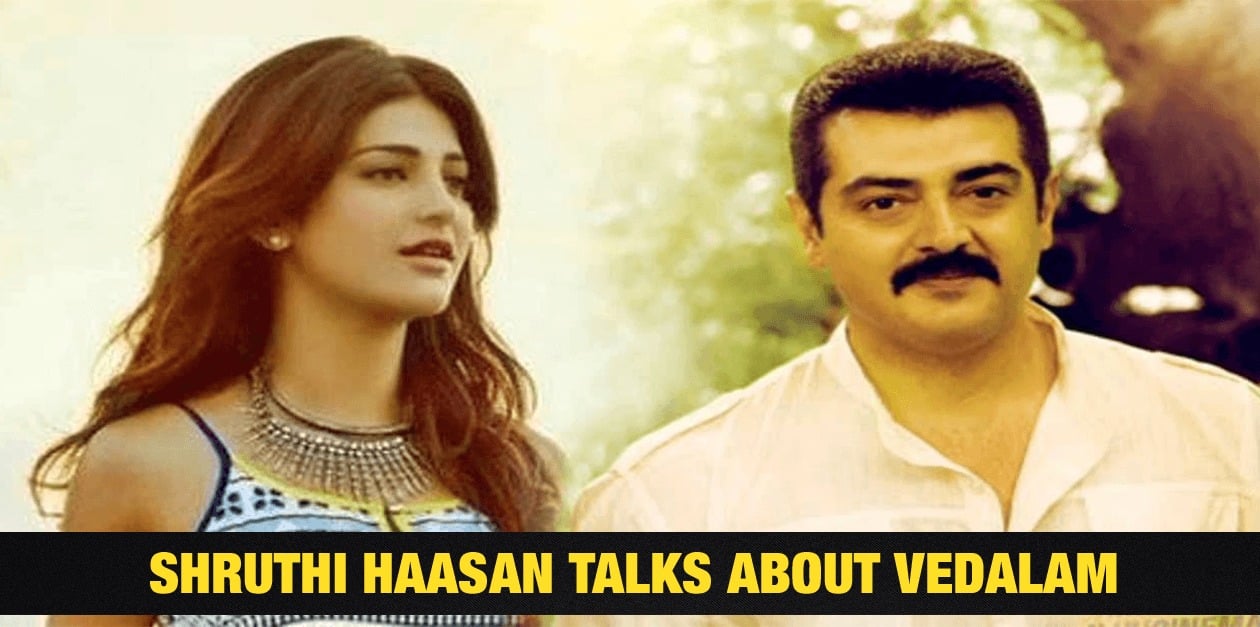 Vedalam movie was released in 2015. Shruthi Haasan was the Female lead in Vedalam and Thala Ajith was the Hero as everyone knows. In a recent interview Shruthi Haasan was asked about her role in Vedalam.
She answered saying "I liked doing that role, and it looked like a different role for me and I have never done similar kind of role before. Some people like it and appreciated it. Some people didn't like the role I did in vedalam but that's okay, we can't make everyone happy. I was very happy working Thala Ajith."
It is true that during the release of Vedalam many people teased and mocked the role of Shruthi Haasan in Vedalam, Kudos to Shruthi Haasan for defending her role in the movie.