Sathyaraj Talks about Suchitra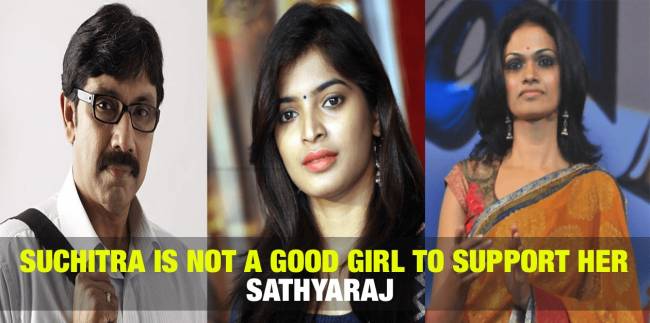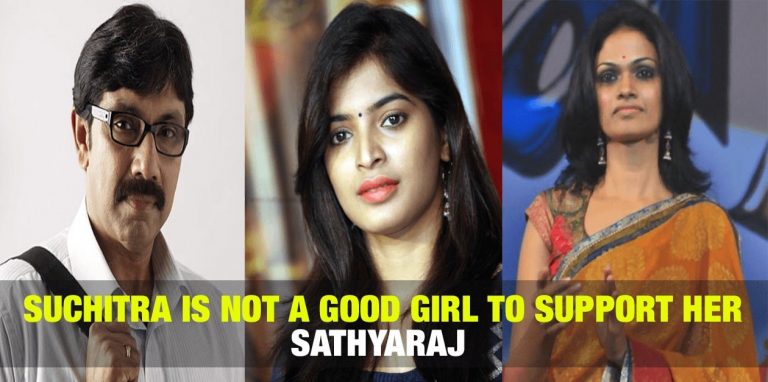 Last week there were some private and controversial photos of famous Kollywood celebrities were leaked online through singer Suchitra's twitter account, Now actor Sathyaraj reacts to this incident and accuses Suchitra for sharing these pictures.
He also told if she doesn't like such things (going to pub) then why did she go to pub and took these pics. He added that leaking private pics of celebrities could lead to depression and suicide, so please don't do such things.