This Director didn't want to direct Thala Ajith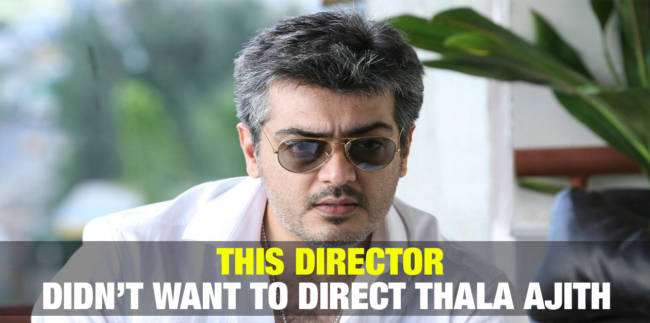 Thala Ajith is one of the big stars in Kollywood. Most of the directors in tamil cinema are eager to do a movie with Thala Ajith. He is simply known as Gentlemen by celebrities and some directors of Kollywood for his character. But there is a director who rejected the offer to direct Thala Ajith.
That director is the one who earlier directed Thala Ajith in "Nee Varuvaai Ena" movie in 1999, his name is Rajakumaran. Later this director got a chance to direct Ajith in a movie, but he rejected that offer. He said about this in a recent interview. We are sure that he will always regret his decision of not directing Thala Ajith again.