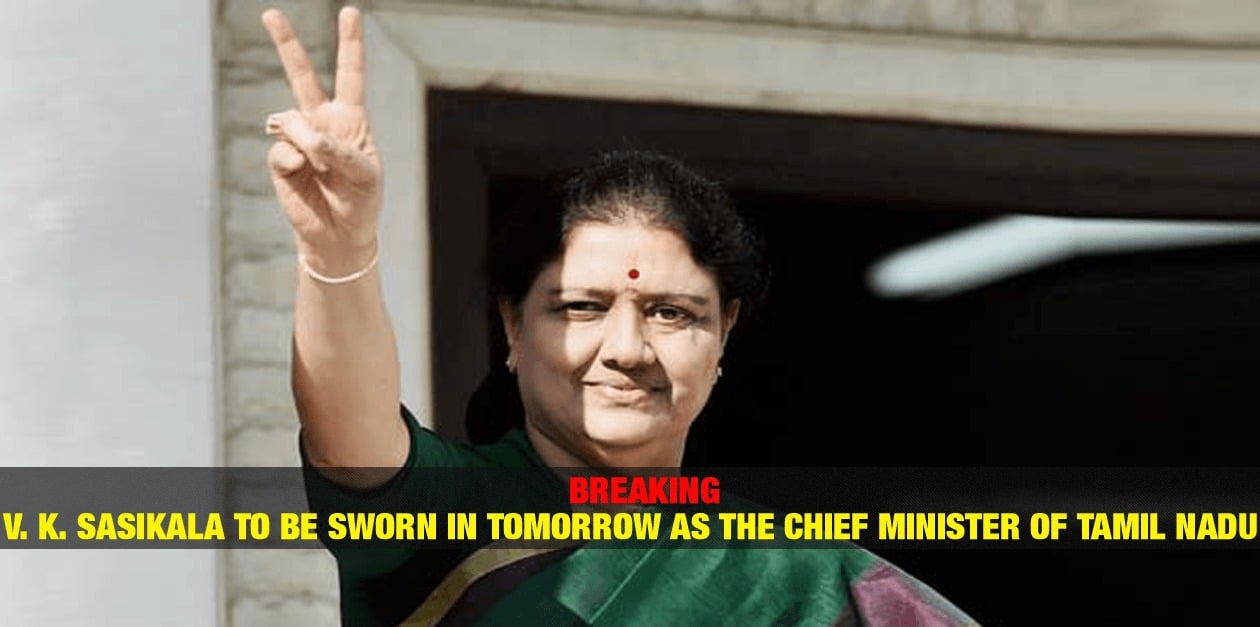 Sasikala was born in 1957 in Thiruthuraipoondi. Later she moved to Mannargudi with her family. She became friends with Actress and former CM of Tamil Nadu in 1976. She owned a video parlour, she recorded Jayalalitha's political events through it. She stood by Jayalitha when Jayalalitha was insulted by her party members in 1987 after MGR's Death.
After Jayalalitha's death, O Paneer Selvam was appointed as the CM of Tamil Nadu. 2 months after that O Paneer Selvam has resigned his post as the CM of Tamil Nadu and asked Sasikala to take control as the CM of Tamil Nadu. Sasikala confirmed this by posting a tweet in a her twitter account. The tweet posted by her is displayed below.
https://twitter.com/CMOTamilNadu/status/828559920740069376
Post your comments below !