Vanamagan Review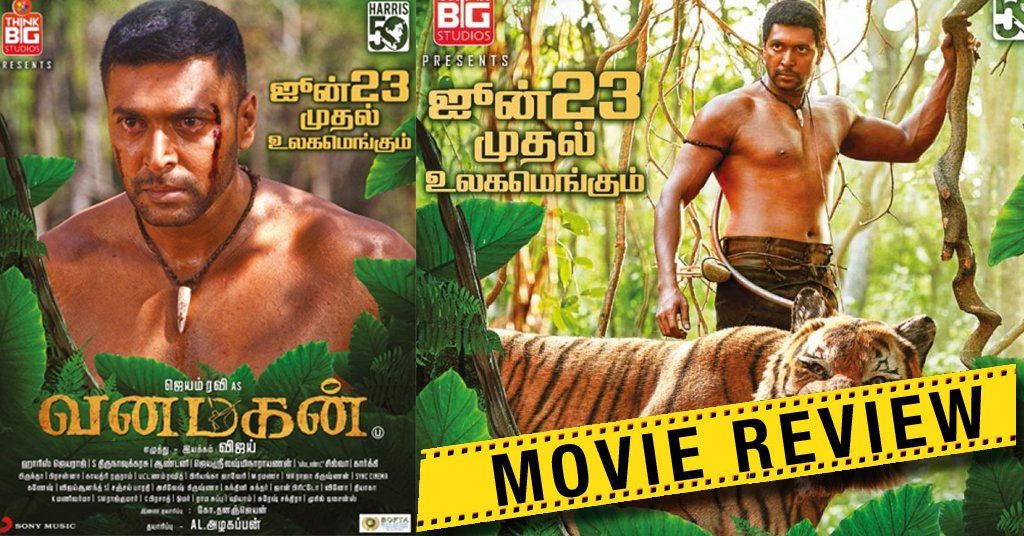 Vanamagan the movie which had some expectation for the plot being used. Jayam Ravi and Sayesha as lead directed by AL Vijay. As clear from the Trailer the movie is about a tribe Man who comes into City and how he behaves there and later how he manages to go back to his forest to save his tribe people forms the remaining part of the story.
Jayam Ravi who is known for Experimenting in Kollywood has also done a different role in this film. He doesn't have dialogues except a few, he is fit as a tribe man. Actress Sayesha has done a great job, she has more screen space in the film, unlike the usual heroines. Her dance moves are so great, she is definitely a new find for Kollywood.
The movie though promoted as a different story sets back with an old age Screenplay and poor comedy scenes. The film tries hard to engage … but still, can't. Thambi Ramaya's comedy is irritating at most parts. Prakash Raj role has nothing big to offer.
The inclusion of corporate scenes reminds us of Arya's Kadamban and the story goes very flat and predictable. The Songs are good and picturized well. BGM is not that good. Notably, this is Harris Jayaraj's 50th film as musician.
The cinematography is the only positive thing about the movie. The Art Director must be also appreciated. It is evident that the team has done some hard work but still, the film doesn't make any impression.
Verdict: Not Impressive
Rating : 2/5