VIP 2 Review
Vip 2 featuring Dhanush and Kajol has finally released. Being the sequel of the blockbuster Velaiilla Pattadhari fans had an expectation over this film. Only 70% of the first part crew were retained, major missing is Anirudh. Let us move into the review of Vip 2.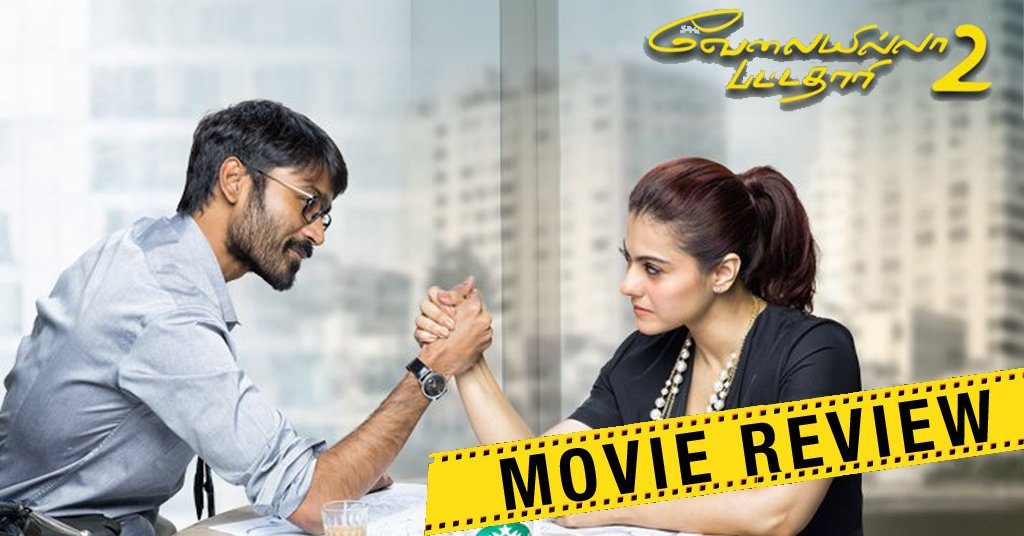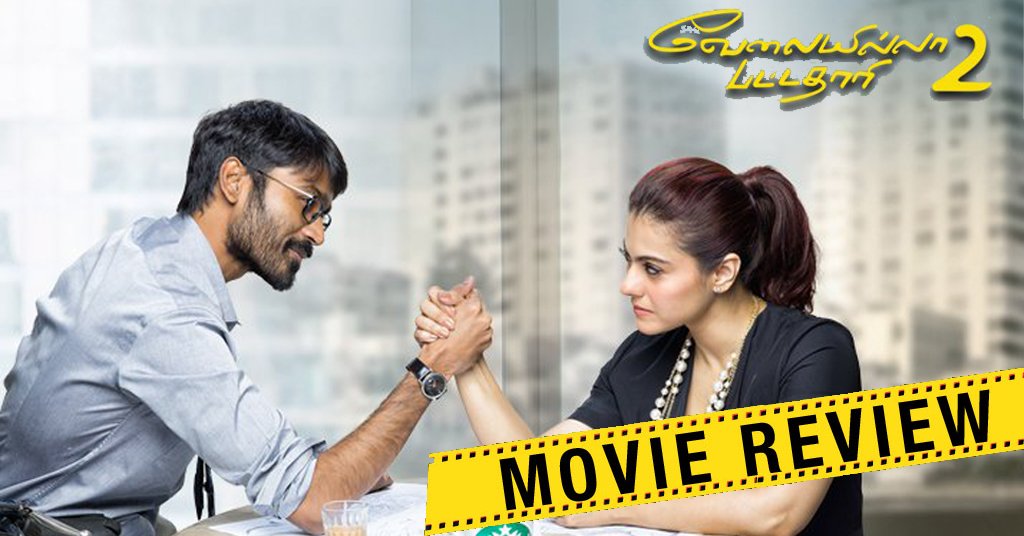 The movie is directed by Soundarya Rajinikanth and story, dialogues were handled by Dhanush himself. Sean Roldan has composed the music and few BGM's of Anirudh from first part were also retained. Produced by Dhanush and Kalaipuli S. Thanu.
Major Highlight of the movie is the return of Kajol to Kollywood after years but is it worth it? Let's see about it in detail. The movie plot is almost similar to part 1, Raghuvaran receives best Engineer award for his Slum clearance project and thus Vasundara (Kajol) want him to join her company, but Raghuvaran refuses. There was a rift between them in taking over a project and the usual story continues.
Dhanush with his acting is the only saving grace in the film. The family scenes with Amala Paul was boring, the BGM was not powerful enough to elevate mass scenes. The Interval block Raghuvaran vs Vasundara with Anirudh BGM is a mass sequence and the theatre roars. Only then we realize the absence of Anirudh and how badly we miss him in this sequel.
Kajol character is not as strong for opposing Raghuvaran. Her scenes were kind of a template, getting down the car speaking dialogues and returning back. The climax portions involving Kajol is definitely a good try. Dialogues by Dhanush is appreciable. The use of Thirukural and old songs definitely need a special mention. Songs were okay. BiggBoss fame Raiza received so many roars from the audience.
Overall VIP 2 is a commercial entertainer less powerful than part 1. You will definitely miss Anirudh at most parts. Dhanush's acting will save the film to an extent.
Verdict: VIP 2 lacks the energy which VIP 1 had.
Rating: 2.5/5