VelMurugan is an Indian Tamil playback singer, lyricist, and musician. He is known for his Folk song Otha Sollala in Dhanush's Aadukalam movie. He had sung many popular folk songs in Tamil movies. He made his cinema debut in the "Madura Kulunga Kulunga" song in the Subramaniapuram movie in 2008. Now he is entering Bigg Boss 4 Tamil as one of the contestants,
VelMurugan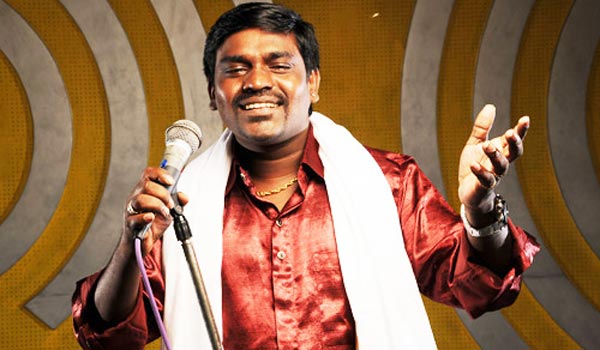 Velmurugan Bio
| | |
| --- | --- |
| Name | Velmurugan |
| Nickname | Velmurugan |
| Profession | Playback singer, Lyricist |
| Date of birth | 5 March 1980 |
| Age | 40 Years |
| Title | World Guinness Record |
| Active Years | 2008-now |
| Marital Status | Married |
| Educational Qualification | Doctorate |
| Birth Place | Neyveli, Cuddalore, Tamil Nadu |
| Currently Living | Chennai, Tamil Nadu |
| Hometown | Neyveli, Cuddalore, Tamil Nadu |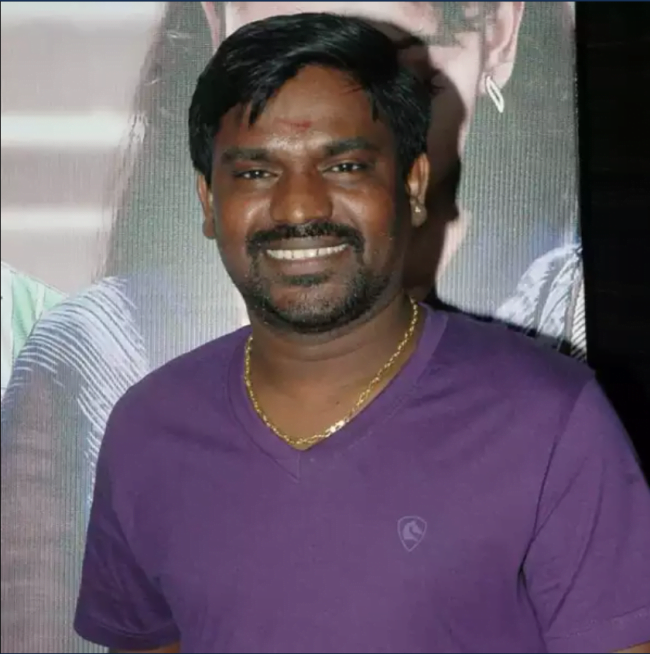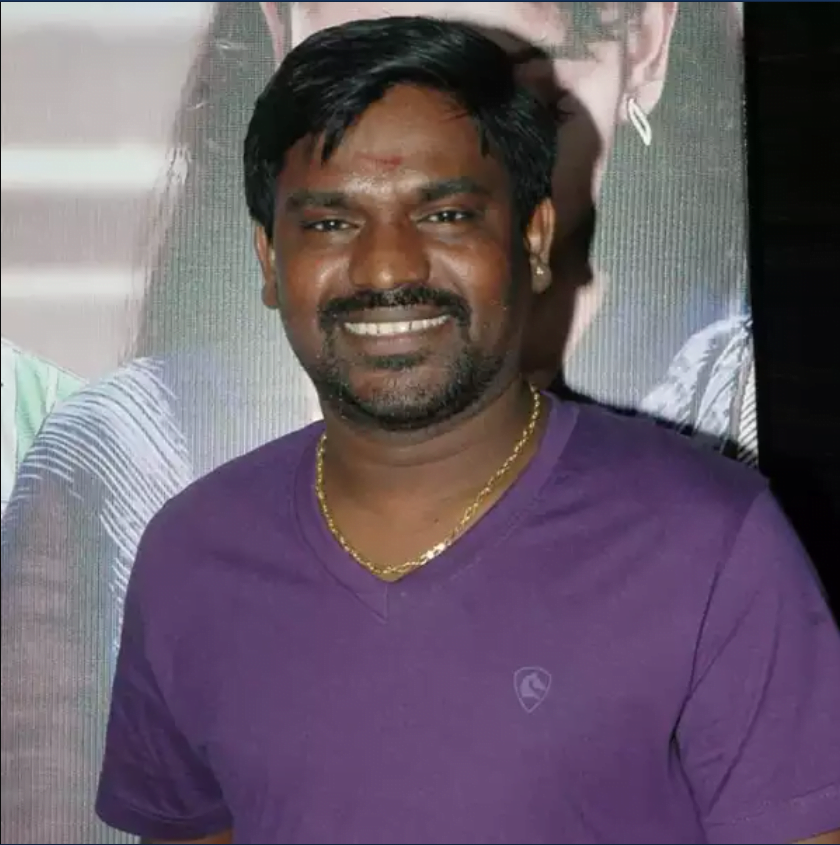 Velmurugan Personal Info
Velmurugan was born in Neyveli, Cuddalore, Tamil Nadu. He did his early schooling in Neyveli. He was passionate about a folk song from is a young age. He wanted to make music as his career which leads him to move to Chennai to try his fortune in Kollywood. There he founded by James Vasanthan which became a turning point in life. Now he is one of the most popular folk playback singers in Kollywood. Velmurugan is married and has a 4-year-old daughter.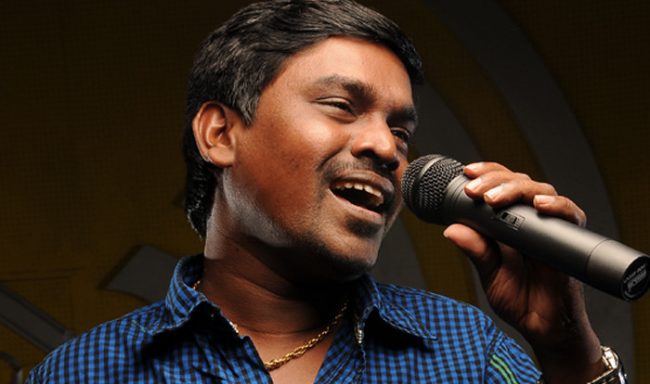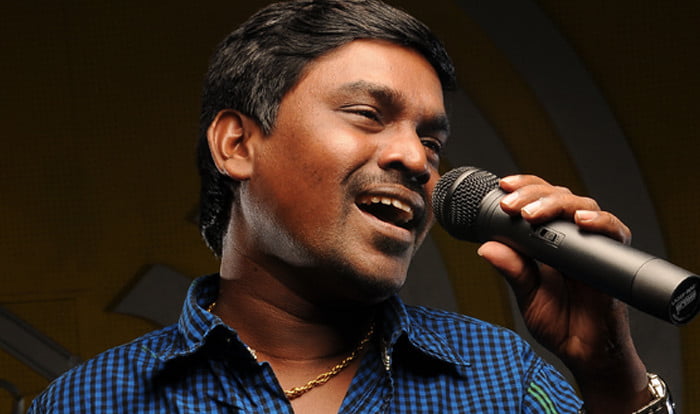 Velmurugan Career
He sang his first movie playback song for music director James Vasanthan "Madura Kulunga Kulunga" song in the Subramaniapuram movie in 2008.
His second song is "Aadungada Machaan" Naadodigal 2009 directed by Samuthirakani.
"Otha Sollaala" from Aadukalam is one of his most popular songs which made him familiar with Tamil audience.
"Venaam Machan" Oru Kal Oru Kannadi, Sandalee" Semma and "Kathari Poovazhagi" Asuran are some of his popular songs.
In 2019 he performed World Guinness Record in Tamilkalai Ooyil Aattam.
In 2007 American University gave his Doctorate for his distinguished contribution to folk song art.
Tamilnadu Government honored him with Kalaimamani Award in 2019.
He got Edison Award for Best Playback Singer in 2019 for Kathari Poovazhagi" in Asuran movie.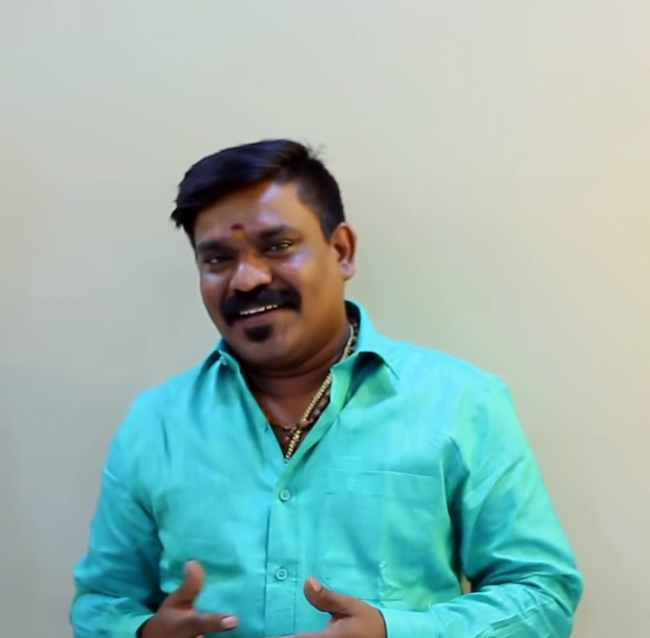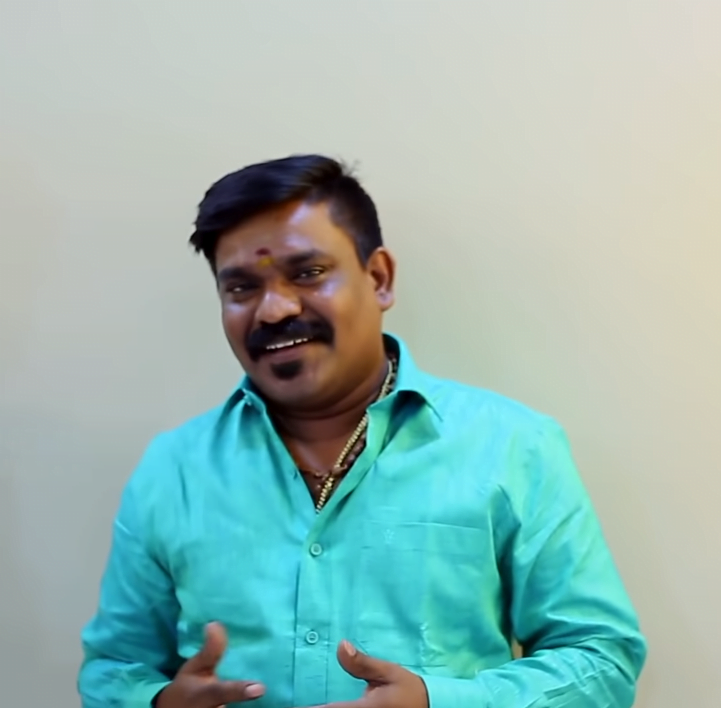 VelMurugan Songs
"Madura Kulunga Kulunga" Subramaniapuram 2008
"Aadungada Machaan" Naadodigal 2009
"Oru Nimisham" Kunguma Poovum Konjum Puravum 2009
"Bale Pandiya" Bale Pandiya 2010
"Otha Sollaala" Aadukalam 2011
"Vaa Pulla" Thambikottai 2011
"Kaalayile Kan Vilichu" Eththan 2011
"Sangili Bungili" Muni 2: Kanchana 2011
"Madhura Madhura" Aayiram Vilakku 2011
"Hey Karuppa" Thambi 2011
"Vedi Pottu" Poraali 2011
"Aaravalli" Avargalum Ivargalum 2011
"Naadu Summa Kidandhalum" Madhikettan Saalai 2011
"Aambalaikum Pombalaikum" Kazhugu 2012
"Venaam Machan" Oru Kal Oru Kannadi 2012
"Pottadhu Pathalai Maapillai" Saguni 2012
"Mayyal kuyyal" Thaandavam 2012
"Unnaithan Nenaikaile" Palayavannarapettai 2012
"Local Boys" Ethir Neechal 2013
"Konjam Kili" Kedi Billa Killadi Ranga 2013
"Nee Rangikkari" Killadi 2013
"Chinna Kuzhanthai" Vu 2013
"Chandran Suriyan" Muthu Nagaram 2013
"Unnai Vanangaatha" Madha Yaanai Koottam 2013
"Yennai Yenda" Vilambaram 2013
"Ramaiya Osthavaiya" Kadhal Solla Aasai 2014
"Petromax Light" Aranmanai 2014
"Palapalakkudhu" Virumandikum Sivanandikum 2014
"Maya Bazaar" Yennai Arindhaal 2014
"Thennattu Seemayilae" Bathiladi 2015
"Munthaanai Selakulle" Agathinai 2015
"Karuppu Nerathazhagi" Komban 2015
"Uppu Karuvaadu" Uppu Karuvaadu 2015
"Onnam Glassile " Veera Vilayattu 2015
"Pala Pona ulagathula" Pichaikkaran 2016
"Pangali" Onbathu Kuzhi Sampath 2016
"Atha Ponnu" Ivan Yarendru Therikiratha 2017
"Kalyanamam Kalyanam" Andava Kaanom 2017
"Krishna Muguntha" Kalakalappu 2 2018
"Athamaga Pudikkavilla" Kannakkol 2018
"Thanjavur Melathukku" Seemathurai 2018
"Sandalee" Semma 2019
"Kathari Poovazhagi" Asuran 2019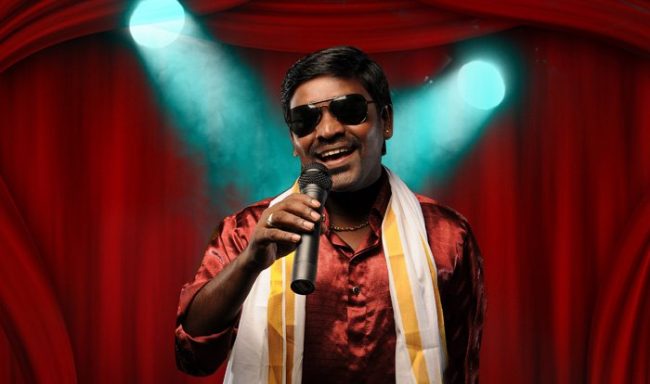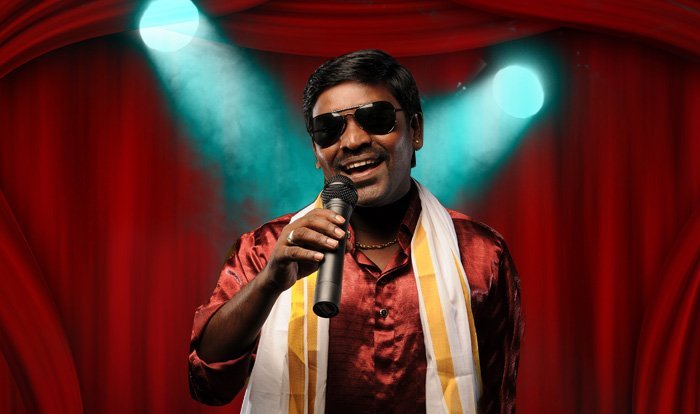 VelMurugan Awards
2007 – American University Award (Doctorate)
2009 – Edison Award for Best Introduced Playback Singer – "Aadungada"
2010 – Apj Abdhulkalam Award (NaattuppuraNayagan)
2011 – Delhi CM Award
2013 – Ayya Kalaignar CM Tamilnadu Award
2014 – Best PlayBackSinger 2014 Award
2016 – Amma Jayalalitha Cm Award (kalaiValarMani)
2017 – Marapisai Nayagan Award
2018 – Best PlayBackSinger 2018
2019 – Radio Mirchi Award
2019 – Edison Awards India|Edison Award for Best Playback Singer
2019 – Tamilnadu Government Award (Kalaimamani)
2019 – World Guinness Record – (Tamilkalai Ooyil Aattam)
2019 – Best playback singer Awards
2020 – Periyar Awards
2020 – Mirchi Awards (Asuran)
2020 – T Awards (Asuran)
VelMurugan is now entering the Vijay Tv reality show Bigg Boss Tamil 4. Velmurugan is expected to entertain the contestants and viewers by singing songs within the Bigg Boss house.