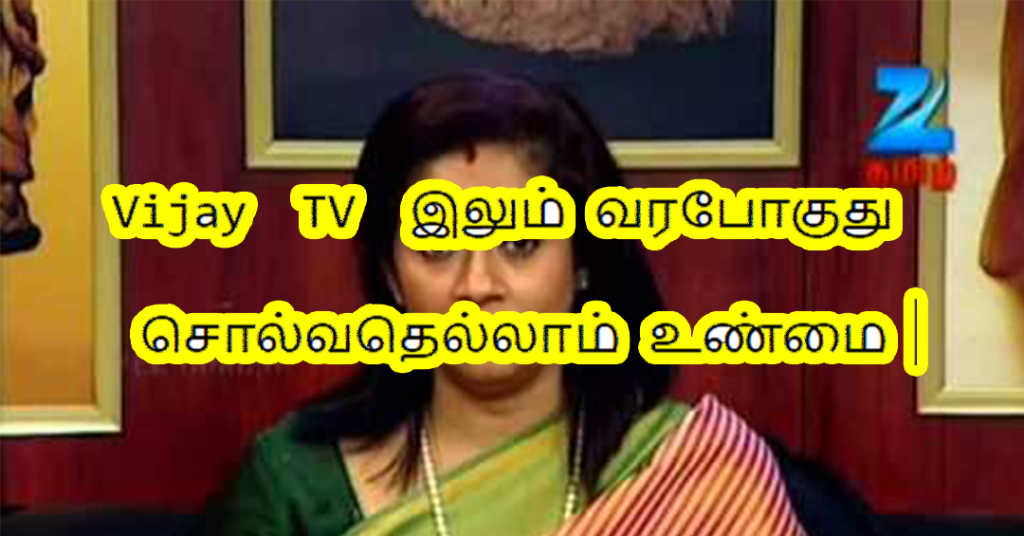 Vijay TV is one of the greatest TV channels in South India. This TV is said to have a huge audience and is know for its variety of shows and its uniqueness.
Vijay TV mainly focuses on Reality Shows. Their Popular shows are " Athu Ithu Yethu" ,"Jodi No " " Coffe with DD " " Neeya Naana " and some of the serials were also popular.
A reacent Buzz is that Vijay TV is planning to do a " Solvathellam Unmai " Kind of show. This show " Solvathellam Unmai" is a popular show in Zee Tamil and this show was also scooped in Vijay TV " AIE " show and was a huge hit !
This show is mainly to find the problems between people and to provide a solution with a judge and everything is shown publicly to the audience.
Knowing the huge success of " Solvathellam Unamai " show in Zee Tamil , Vijay TV is planning for such a show with some alterations.
Dono how Vijay TV fans is gonna react ? Lets wait and watch whether this news is true :P