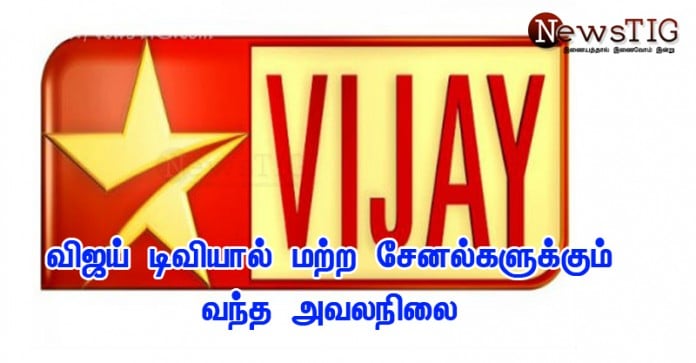 Since Tv Channels are not purchasing Movies except those from big stars, Tamil Cinema Directors Union has taken a decision to not invite any other channels except Pothigai and Jaya plus and some others to Big Cinema Events.
As a Result, the channels who give importance to Tamil Cinema started mourning that Vijay TV was the reason for this issue to grow so big. Directors demanded that TV Channels should not show partiality between Small Actors and Big Actors, But Vijay TV replied strongly that We are not dependant on Cinema, So we don't have to listen and operate according to their wishes. All channels agreed that we should not go with it, and we will maintain our dignity.
But Now the channels who are dependent on Cinema Industry are sobbing and blaming Vijay TV for doing this.