VJ Maheswari, who is actually known as Maheshwari Chanakyan, is a prominent Indian Television host and small-screen serial actress who performs in the Tamil cinema and television industries. She was born in Chennai, Tamil Nadu, on February 17, 1985. She attended Adarsh Vidyalaya in Chennai for her high school formal education and earned her degree in a Chennai-based college.
VJ Maheshwari
The stunning serial actress began her career as an emcee-show presenter after graduating and worked on prominent Tamil music channels like Sun Music and Isai Aruvi. In the 2010 K. Jayapandiyan-directed Tamil film Kuyil in which she first appeared as an actress which was her acting debut.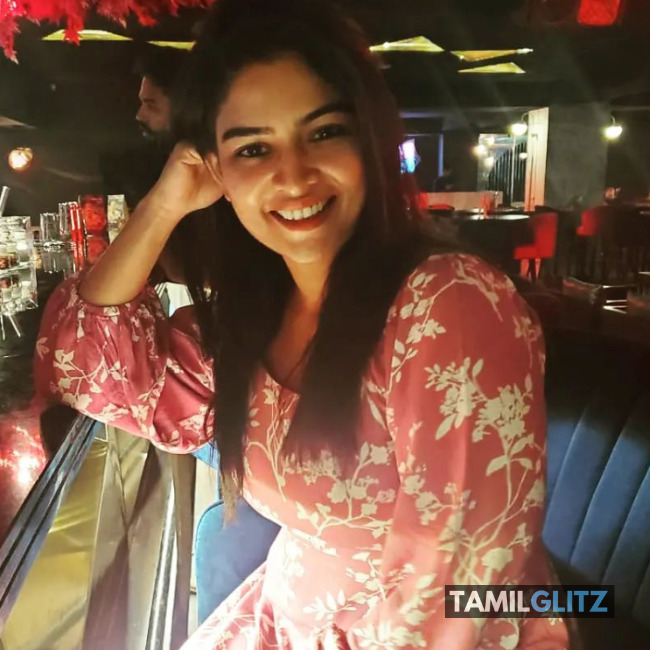 With the Tamil television series, Thayumanavan on Vijay TV was her acting debut. She also had an appearance in the popular Vijay TV television series Puthu Kavithai. She then hosted reality shows and entertainment programs on the Zee Tamil television channels which were highly popular as Comedy Khiladis and Petta Rap.
VJ Maheshwari Biography
| | |
| --- | --- |
| Full Name | Maheshwari Chanakyan |
| Nickname | VJ Maheswari , VJ Maheshwari, Anchor Maheswari, Anchor Maheshwari |
| Date of Birth | 17 February 1985 |
| Age | 36 |
| Birthplace | Chennai, Tamil Nadu |
| Native place | Chennai, Tamil Nadu |
| Children | Son and Daughter |
| Nationality | Indian |
| Profession | Video Jockey and Serial Actress |
| Zodiac sign | Yet to Update |
| Favourites Favourite Actor | Kamal Haasan |
| Favourite Actress | Simran,Shalini |
| Mother Name | Yet to Update |
| Siblings Name | Yet to Update |
| Marital Status | Married |
| Husband Name | Chanakyan Divorced in 2010 |
| Height | 179 cm |
| Weight | 78 kg |
| Eye Colour | black |
| shoe size | 6 |
VJ Maheshwari Early Life
Maheshwari, quite famous as an actress and also a program presenter, show host, and what not in the Tamil small-screen industry was born on February 17, 1985, in Chennai, Tamil Nadu, India. She completed her education at Adarsh Vidyalaya in T.Nagar. After receiving her degree, Maheswari embarked on a career as an emcee-show presenter for a renowned Tamil music channel and aired a program on well-known Tamil television industry networks.
VJ Maheshwari later had a son after her marriage to Chanakyan. Following her motherhood, she took a hiatus from the television profession. After the birth of her son Keshav, she once more returned to her profession on Zee Tamil Channel, where she and fellow anchor Kamal hosted a number of shows. She later hosted Comedy Khiladis and Petta Rap on Zee Tamil. Her most recent photoshoots pictures frequently go viral on social media. However, VJ Maheshwari and her husband Chanakya have split for unspecified reasons, and she was given custody of her son Keshav. In 2010, Maheshwari, who began her career as a VJ, divorced Chanakyan. She currently resides in Chennai along with her parents and son Keshav.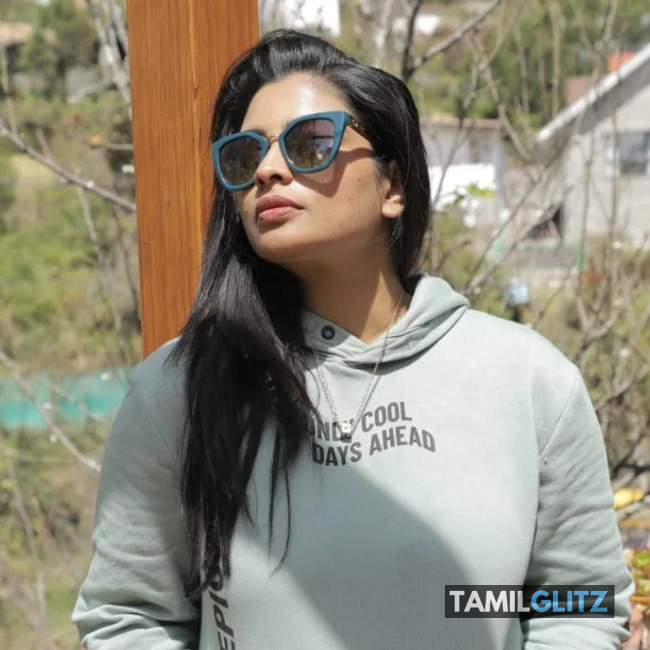 The star of the Tamil television series Thayumanavan admitted in an interview that she is "quite afraid" of getting remarried. In that interview with a major Tamil entertainment blog, the 36-year-old actress revealed that after divorcing her ex-husband Chanakyan, she has been residing with her kid and her parents for the last ten years which is almost a decade. It is always freaking her out whenever she was questioned about a remarriage, She claimed that she is leading her life on her terms and in the way that she deems appropriate. As a single parent, she is happy to take care of her son and taught as well as teaching the right values that one will need to sustain in this world.
"I've all been by myself for more than ten years. We all frequently face difficulties in our daily lives. Within just a year of getting married, I eventually divorced, and I just made sure to raise the child responsibly. I'm very afraid about getting married again. There's a dreadful concern that my future husband will also get to resemble my first one and if all that happens, our union won't survive very long. Every time I consider getting married, this fear prevents me," she stated. Maheshwari made it clear that since her divorce, she is not dating or been in a relationship with anyone else. She added that she is not currently looking forward to getting married too.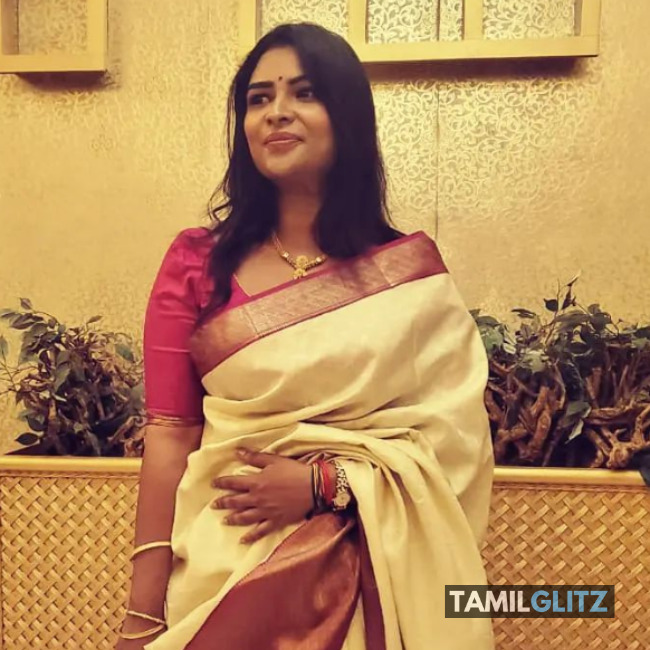 She continues by saying that they forbade her from accepting acting jobs and compelled her to stick to being an anchor because her family's reputation is on the line.Maheshwari chose divorce as the best course of action after experiencing abuse for a number of years and filing for divorce. She claims to be at peace and focused on raising her son at this time. She claims that she chooses to wear things and wants to assert to society that she is free to live her life as she pleases in response to criticisms of her glitzy attire and social media-shared photoshoots. Maheshwari further disclosed that she had told her kid to accept and embrace her for being who she is.
VJ Maheshwari Career Life
As everyone is aware by now, Maheswari began her career as a host of a program on the venerable Tamil music network known as Sun Music. After that, she went to Isai Aruvi then She debuted as an actress in the movie Kuyil and afterward performed impeccably well in a few Tamil television series, including Thayumanavan and Pudhu Kavidhai. In the year 2013 Tamil-language soap opera Puthu Kavithai, in which Maheshwari Chanakyan performed as the lead actress along with Dinesh, Feroz Khan, and Saberna was also featured as main characters. From Monday through Friday at 6:30 p.m. (IST) right from 16 December 2013 to 29 May 2015, for almost 361 episodes the renowned Tamil serial was broadcasted on Vijay TV. D. Parthasarathy was the director and Rightfeel Productions co-produced it. It depicted the plight and struggle of the female lead (Maheswari) who will stop at nothing to defend her rights. This serial gave Maheshwari a starlit impact on her characterization among the audience bases and her fan base as well.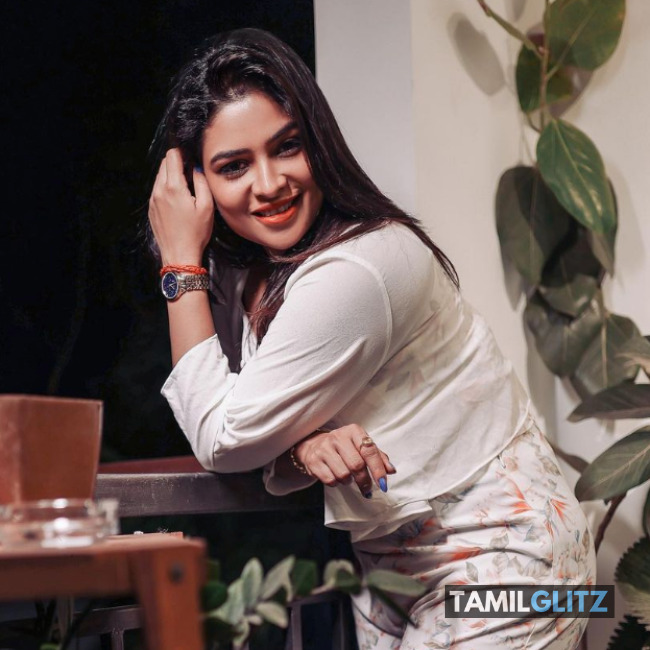 A 2013 Indian soap opera in Tamil called Thayumanavan ran on Vijay TV from 15 July 2013 to 5 September 2014, Monday through Friday at 7:30 PM (IST). Mathi, Maheshwari Chanakyan, Kalyani, Kamal, Madhumila, Jeniffer, and Sujithra are the show's main actors. Francis Kathiravan is the show's director.
The narrative centers on Mathiazhagan, a single father, and his five devoted daughters (Maheswari, Kalyani, Madhumila, Nancy Jennifer, and Sujithra). The father-daughter relationship is the central theme of the narrative. the daughters' various lifestyle choices and the approach the father develops alongside his daughters to fill the void of their mother's absence. This as well added up to Maheshwari's expertise and career growth through her passive, understanding, submissive, affectionate elder daughter's role.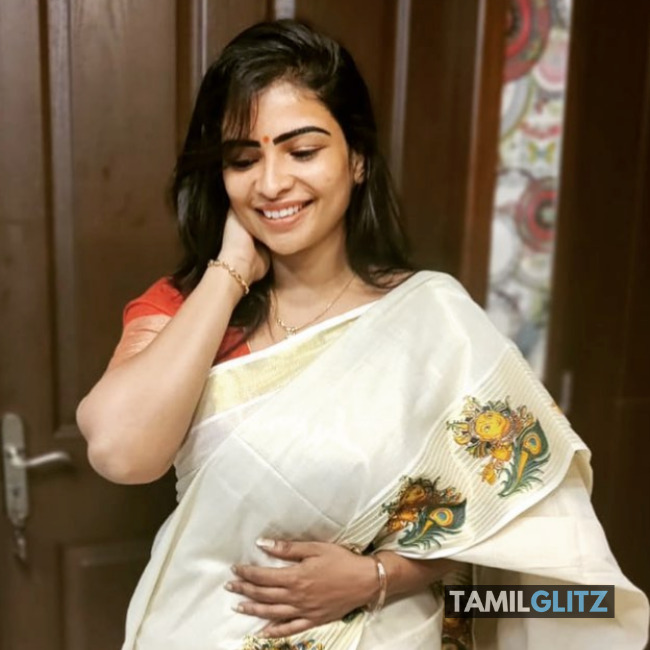 Kamal Haasan, Vijay Sethupathi, and Fahadh Faasil played the key characters in Lokesh Kanagaraj's all-time record-breaking smash hit "Vikram," with Anirudh composing the music. In addition to the A-list actors that performed the key roles, several additional performers also became well-known as a result of the movie. Despite having very little on-screen time, VJ Maheshwari, who portrayed the part of the first of the antagonist Vijay Sethupathi's three wives, is grateful for the opportunity.