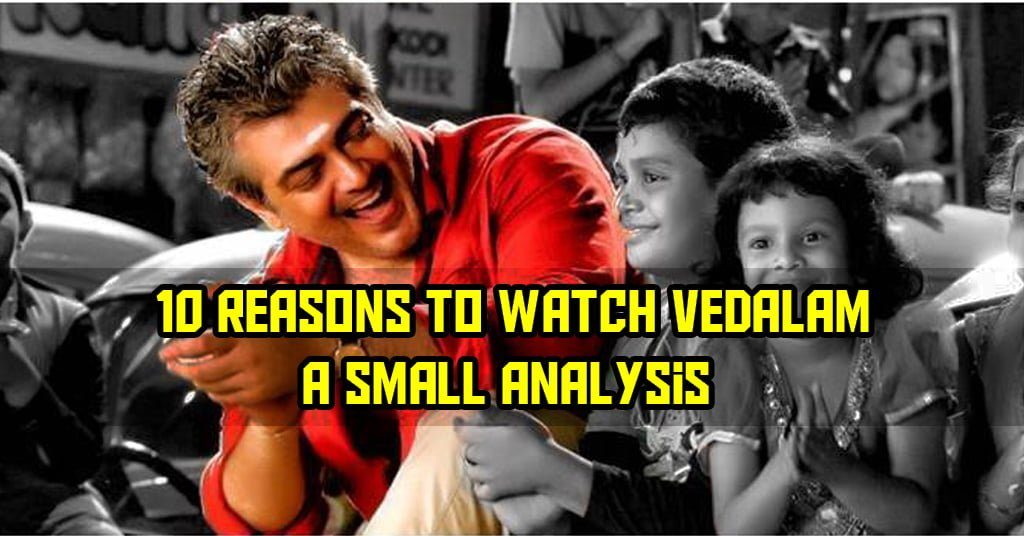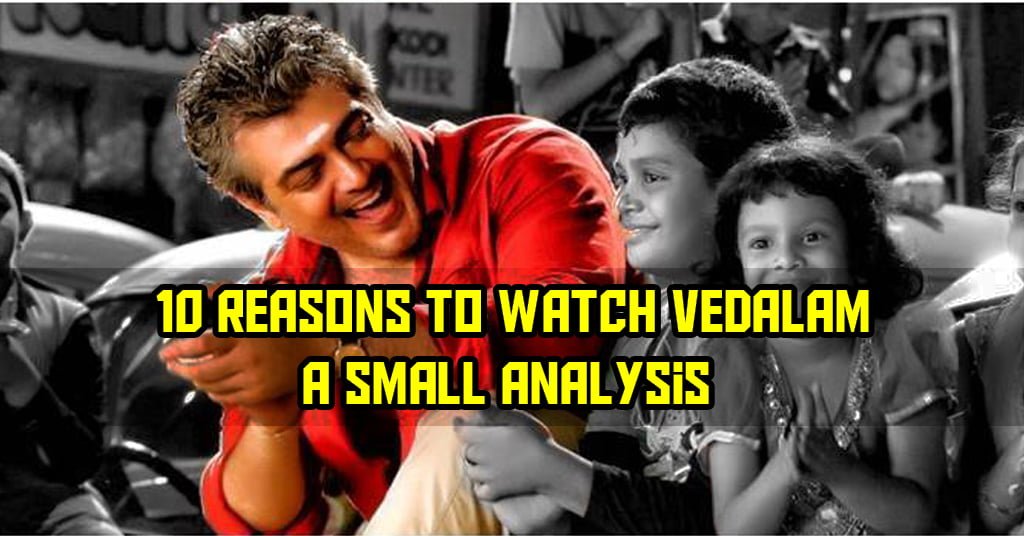 Vedalam is an upcoming 2015 Indian Tamil action-masala film written and directed by Siva, and produced by S. Aishwarya. Wikipedia
Ajith starring Vedhalam has created a huge expectation among his fans. The trailer of the movie hasn't been released till date adding suspense and spices to the movie among the fans. Why should one watch Vedhalam??? Lets go through in brief..
This is the first Ajith starring movie for Anirudh who scores the music. Right from his acceptance of the movie Anirudh promised a blockbuster music being a Thala fan. As promised by him "Aaluma Doluma " and "Veera Vinayaga" songs have pushed the Bollywood movies down in "iTunes" and has been placed first ranking of Indian film industry.
Comedian-actor Soori also joins hand with Ajith for the first time in Vedhalam. Soori seems to have denied the proposal initially saying that "there are scenes in which he has to fight with Thala". Ajith has encouraged Soori personally to take up the movie and comforted him saying, "fear not about the fight scenes with me". To the excitation the combination has worked out so well adding to the expectation of the movie.
Anirudh being given a massive hit for Vijay, Dhanush, Siva Karthikeyan in all their movies, has also pulse rate with his "Aaluma Doluma " and "Veera Vinayaga" songs for Ajith in Vedhalam. Thala fans are eagerly waiting to watch the songs on bigscreen with a huge excitation.
The movie has bagged 1Lakh LIKES in youtube with the release of its 45seconds teaser within one hour. With this it has pushed Hollywood singer Taylor Swift's Bad Blood which bagged 50000 LIKES to second position from first. The third place being occupied by Puli movie is to be mentioned.
The story of the movie couldn't be guessed from the teaser. Director Siva added that Vedhalam is not just a Don Horn story as many have interpreted from the teaser. He also told that Vedhalam is an emotions packed family entertainer.
Vedhalam is set to be released in the capital of Poland, Warsaw where Tamil movies have never ever been released directly. On the same day Vedhalam will be striking the big screens of America, Malaysia, Australia, Srilanka, Japan and many other such countries.
It is for the fourth time Ajith's movie is to be released against Kamal Hasan's movie. Before his Pavithra, Mugavaree and Red were screened against Kamal's Nammavar, HeyRam and Pammal Key Sammandham but they didn't reach the expectation of the fans. Will Ajith's 56th movie "Vedhalam" break this myth? This has added oil to the fire with the pulse rate increasing..!
Ajith with his "Ducati" in Arambam and "Royal Enfield" in Yennai Arindhal gave treat to all bike lovers. He is all set to mesmerize them with "Harley Davidson" in Vedhalam. Vroom vroom..
Will the movie speed at the top gear?? Lets watch this Diwali!