The movie already create strong buzz among the viewers after release of stunning trailer. Well, if asked there are end number od reasons that you wou;dn't miss to watch Vijay's Puli on first day – first show. Here are the 10 reasons to book your tickets for the most awaited film of the yeat Puli are as follows :
#1 Vijay's New Attempt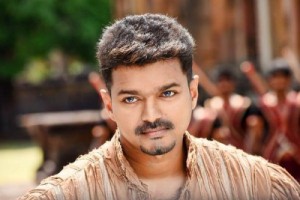 Ilayathalapathy Vijay undoubtely one of the leading star in kollywood, who well known prominently for his back to back blockbuster movies. The Kaththi actor has starred in verity of commercial entertainer movies since his debut. Puli will be first fantasy film Vijay has worked on. So this movie going to be biggest experimental for Vijay among kollywood goers. He is also rumored to play a dual role in this film.
#2 Sridevi Comeback in Tamil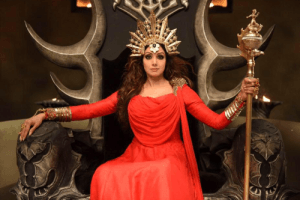 Puli will mark as return of Sridevi in tamil after two decades (her last tamil movie Naan Adimai illai in 1986). And if the popular heroine decides to comeback in big screen, then definitely its will be special one. The actress will portrays as Queen in this film, which is said to be important role in Puli. We can't wait to witness her performance in Puli.
#3 The Ostentatious Cast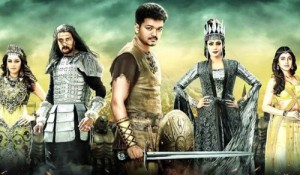 The cast of Puli includues some of the most popular stars in the industry. Apart from Vijay and Sridevi, Gorgeous Shruti Hassan and Hansika plays as female lead in the movie. Kannada Superstar Kichcha Sudeep also part of this extravaganza, He portray as Villain in Puli. The cast also includes Thambi Ramaiah, Vidyullekha, Telugu actor Ali and Robo Shankar. With the addition of so many stars, its sure to appeal to a wide audience.
#4 For The Princesses of Puli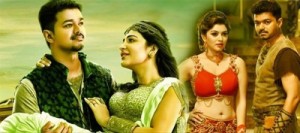 The female lead, Shruthi Hassan looks flaming hot in the posters of Puli. Also the film includes another lead, Gorgeous Haniska which the actress collaborate with Vjay for second feature after Velayudham in 2010. Undoutedly, these two ladies going to colourize more beauty for the film, with their hot presence in big screen.
#5 Opulence Costumes and Sets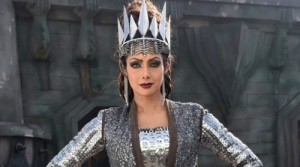 The posters and trailer of Puli clearly shows grandness of the Visual. Sridevi's costumes in the film weigh about 10 kilograms. The elaborate costumes in the film include capes and gowns in rich textures and colours, not to forget heavy make-up and jewellery. ow that's what we call a dedicated actor! We bet you didn't know this fact about the film.
#6 Baahubali VFX team for Puli
Director Chimbudevan signed, Makuta VFX, the company which did the jaw dropping works in S.S. Rajamouli's 'Naan Ee' & 'Magadheera'. The climax portions in Shankar's 'Enthiran' were also done by Makuta. The team is currently immersed with Anushka – Prabhas starrer 'Bahubali'.
#7 Huge Pre-Release Business
Puli distribution and songs rights are sold for a huge sum, alongside the satellite rights of the film were purchased by Sun TV for a record price of 22 crore. The film budget has crossed 100 crore mark and it's Ilayathalapathy's biggest movie ever.
#8 Biggest Release Ever
Puli marked as biggest release ever for Ilayathalapathy Vijay. The movie set to release in tamil, telugu and hindi langugages simultaneouly. Reportly, Puli to release nearly around 3000 screens worldwide in three langugages. The overseas screen counts already breaks all previous numbers achieved by Vijay.
#9 The Magic
The first trailer of the film opened to resounding success, even breaking the record set by Salman Khan's Kick, for being the most liked trailer on Youtube. And, now the second trailer of the film has released, and it spells grandeur. It features elements that'd only belong in a mega-fantasy film. Be it otherworldly creatures such as the mammoth-sized turtle, or a Queen casting her magical powers. It looks like we'll be transported into a whimsical world.
#10 Most Awaited Film of the Year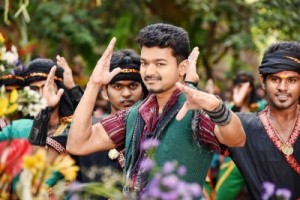 Undoubtely, Puli is the most aaited movie of the year 2015. After blockbuster Kaththi in 2014, the fans of Vijay and kollywood audience awaiting to witness Vijay in big screen. The name Vijay is more than enough to pull out famil audience for the film. With all these pre-release business buzz and promotional hypes, The most set to create new records in box office. The film releasing worldwide on October 1st 2015, That's about the top 10 Reasons Why You Should Watch Puli Movie.
Stay tune this space for more updates, Review and Box office collection details of Vijay's Puli.
Full Credits : Tamilcinema360