19 year old girl Brutally Murdered in Telangana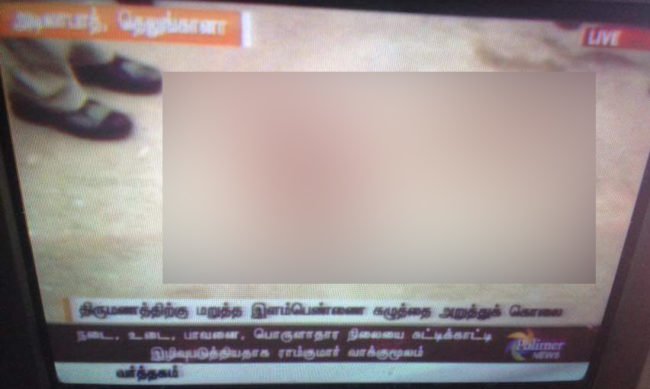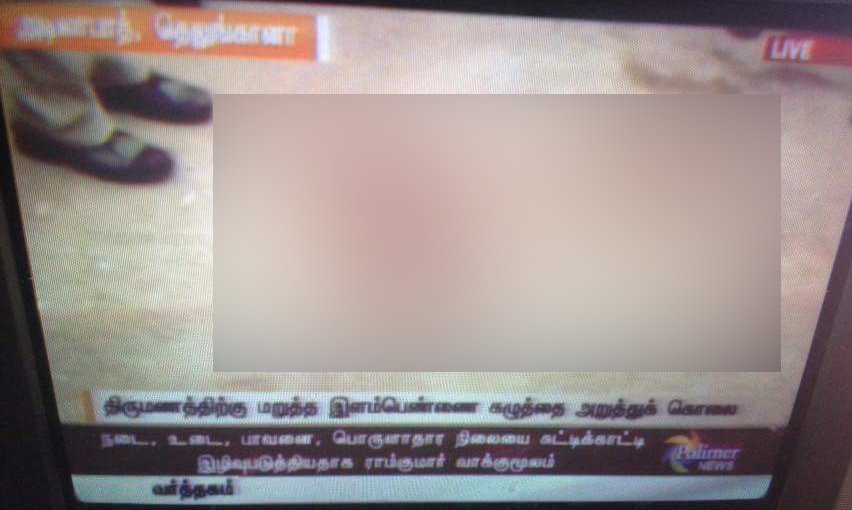 Nineteen-year-old Sandhya, a resident of Bhainsa in Adilabad district, was brutally murdered by M Mahesh (22) for allegedly rejecting his marriage proposal.
Police said that Mahesh an undergraduate stayed in the same neighbourhood. Sources said that Mahesh had been harassing the girl by stalking her and asking her to accept his marriage proposal for the past few months.
Mahesh reportedly slit Sandhya's throat following which she died on the spot. He was caught by local people and handed over to the police.
"Mahesh stabbed the girl in front of her house with a knife at around 2.30 pm and later slit her throat. She died on the spot," said Adilabad district superintendent of police Vikramjit Duggal.
Duggal added that the girl's family had arranged her marriage with another man and that she was to get married soon.
Bhainsa police has booked Mahesh under section 302 (punishment for murder) of the Indian Penal Code. Police said further investigations into the incident are underway.
Content Source : IndiaToday