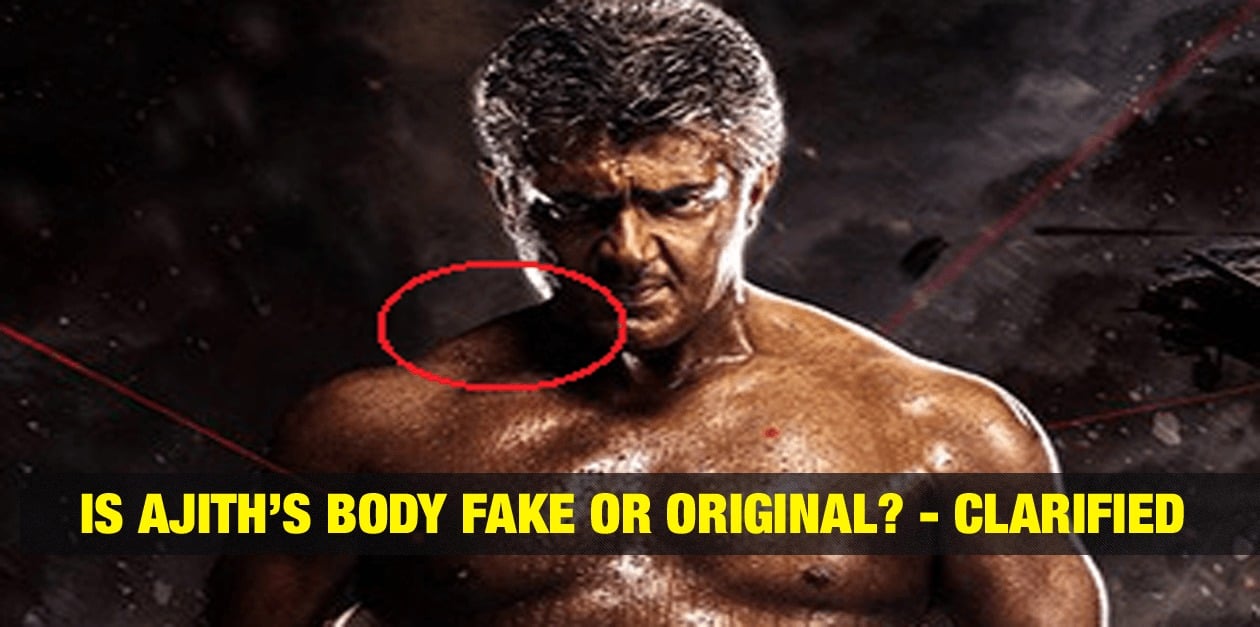 Thala Ajith's Vivegam movie first look was released on 2nd of February. It was released by Ajith's Pro Suresh Chandra. The First Look was praised by many celebrities including Nayanthara, Sharukh Khan, Sivakarthikeyan and Lawrence Master. At the same time this first look got criticized by some neutral fans and Vijay fans accusing of Photoshop.
The Trainer of Thala for this movie has denied such accusation by posting a statement as a post in Facebook.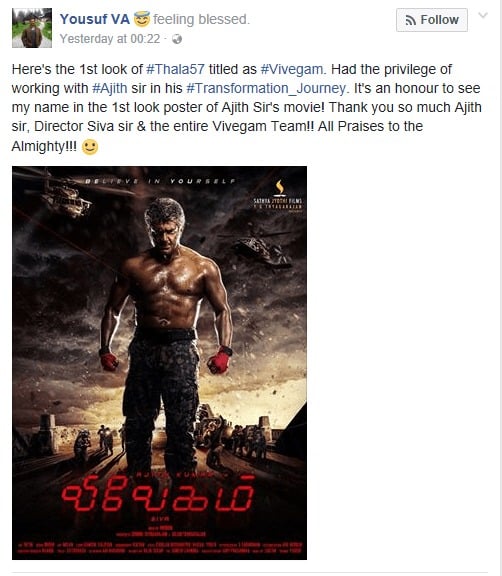 This Trainer Named Yousuf VA is famous Fitness Trainer in Tamil Nadu. He has even given an Interview for Thanthi TV way back in 2011. So this is a proof of Thala's hardwork. But Vijay fans from Social media's are also posting some picture proofs of Photoshop. It has been over 1 year since a Thala movie update has released, but this (again) ended up in Vijay vs Ajith clash in Social media.
This picture below is claiming Vivegam First Look was photoshopped (posted by Vijay fans)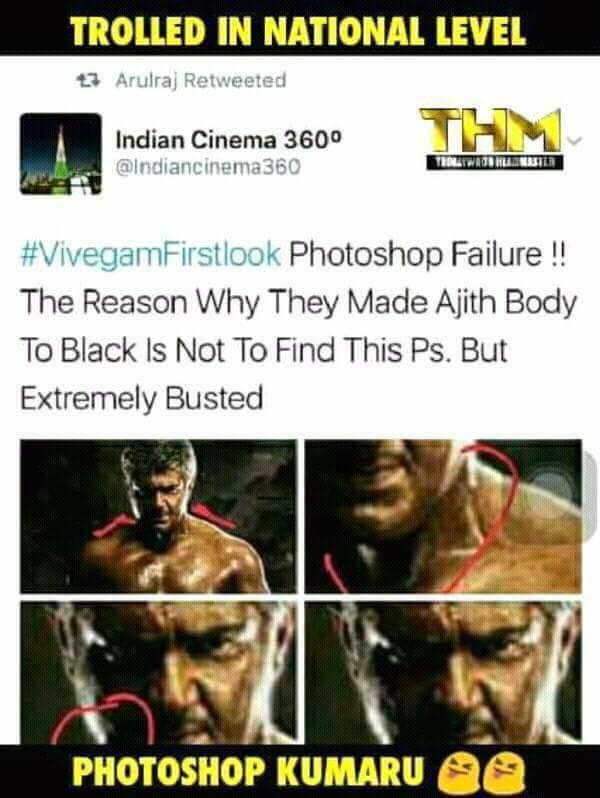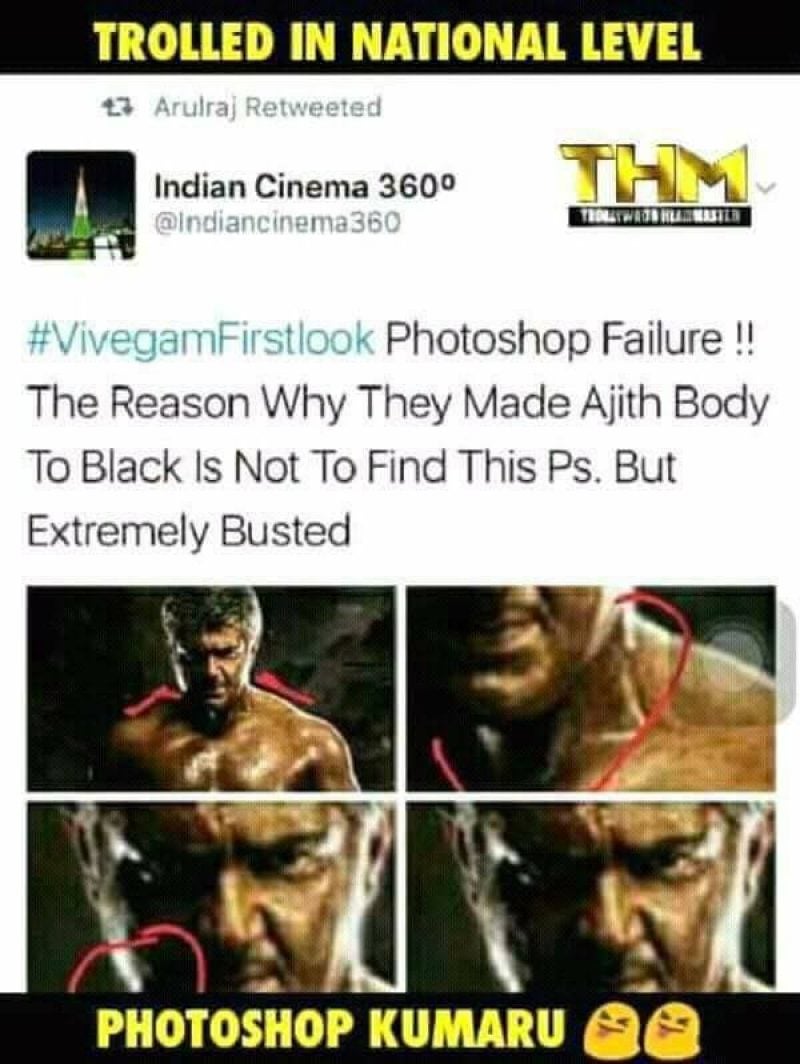 It is pretty confusing to assume whether the First Look is Original or Fake. The only solution to find the truth is, the director of this movie Siva releasing a Fitness training video of Thala ajith just like the crew of Dangal movie released the training video of Amir Khan for Dangal.
Comment your views below !