Enakku Vaaitha Adimaigal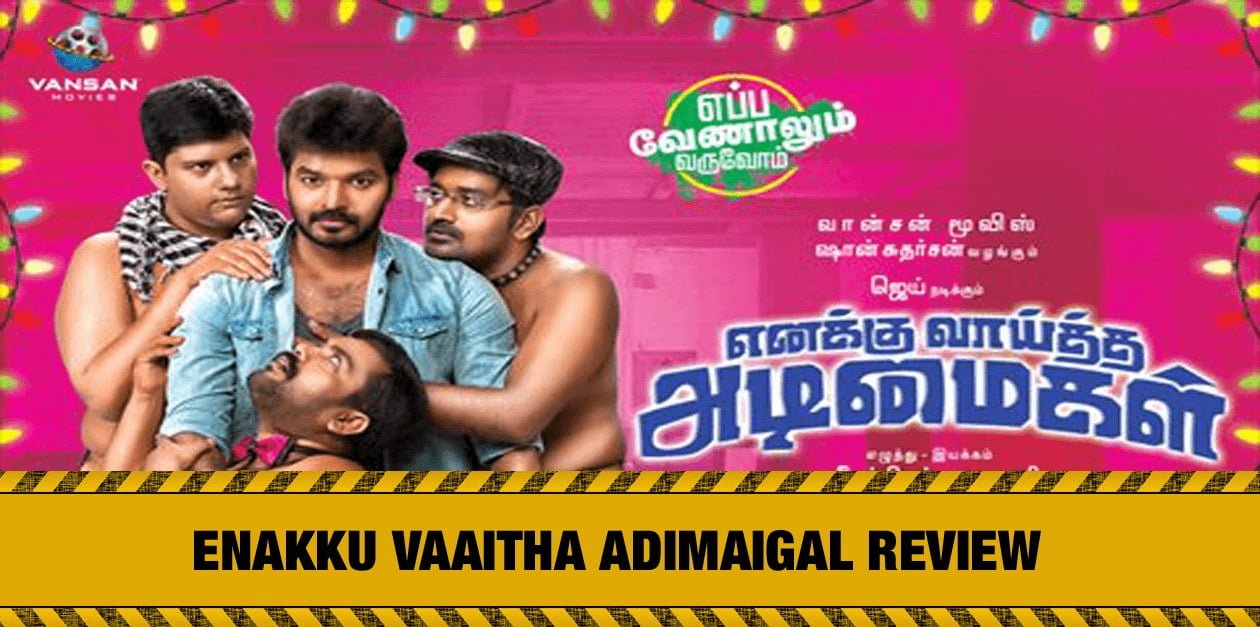 Enakku Vaaitha Adimaigal is an Indian Tamil comedy film written and directed by Mahendran Rajamani and produced by Shan Sutharsan. Actor Jai is the male lead in this movie, Pranitha is the female lead. Kaali Venkat, Karunakaran and Naveen George are acting as Jai's friends.
At the start of the movie Jai goes to a Psychiatrist (Thambi Ramaiah). Jai tells Thambi Ramaiah he wants to suicide because his girl friend cheated him for another man. Thambi Ramaiah suggests Jai to share his pain with his friends. So his friends tries to find him. This movie is a different movie from other movies. We suggest you to watch this movie in theatres. Negative points from this movie is the director tries to show girls in negative view by pranitha's character. There are lots of mobile conversation scenes in this movie. other than that there is comedy with every serious scenes in this movie. Watching this movie will help you to overcome your problems in a simple manner because all the problems we face today are shown as simple and normal problems. This movie turns gets bit more action scenes in the second half of this movie. The fight scene between Jai and Motta Rajendran looks terrific. Eveyone has done their roles perfrectly. The dialogue delivery has been good and Santhosh Narayanan's music is a big positive in this movie. Santhanam has made a small cameo in this movie. Editing could have been done better. Other than that this movie is a good movie. This is worth watching in theatres.