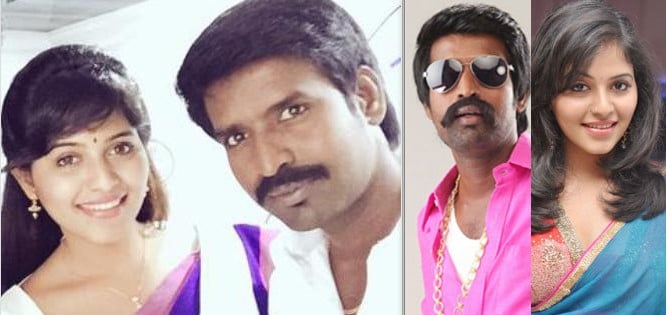 Anjali said in a Press Meet fo her new upcoming Film named Sakalakala Vallavan that she broke the iphone of the Comedian Soori. She claims that there was a ball in the shooting spot and she was playing with it. During the play she by mistake broke Soori's Iphone using the Ball.
She also said that Soori doesn't look worried and doesn't claim anything from her and he was already planning to upgrade his phone sporting a smile on her face.
Trisha also replied to Media regarding the called-off Engagement
Sakalakala Vallavan is finalised to release on July 31st. In the Film, Jayam Ravi plays the lead role while Vivek and Prabhu also has crucial roles.