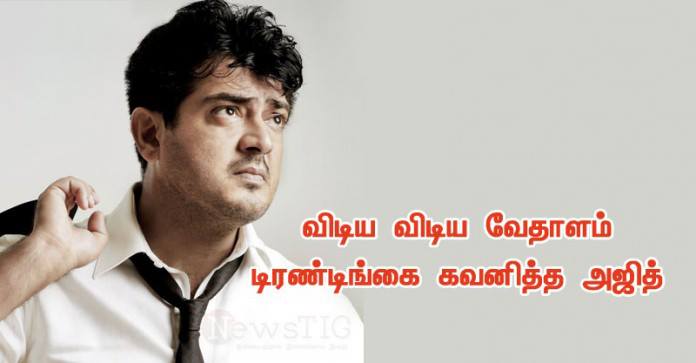 Thala 56 directed by Siva involving Ajith, Shruthi Hassan and Lakshmi Menon is named as Vedhalam. Anirudh is the Music Composer for Vedhalam.
This Movie Title came out last Thursday. The title was announced by Ajith. He wanted to know the feedback from his WorldWide Fans. Sources say that he was staying awake and reading all the tweets from his Fans to know their reaction.
Usually No matter Positive or Negative news, his team will inform him regarding that. He was so involved in this and was keeping himself updated with the news.
Some people reacted like, This Title doesn't suit the Movie, Were we waiting for this Title for so long?. Taking these into consideration, Ajith was shocked says Sources.