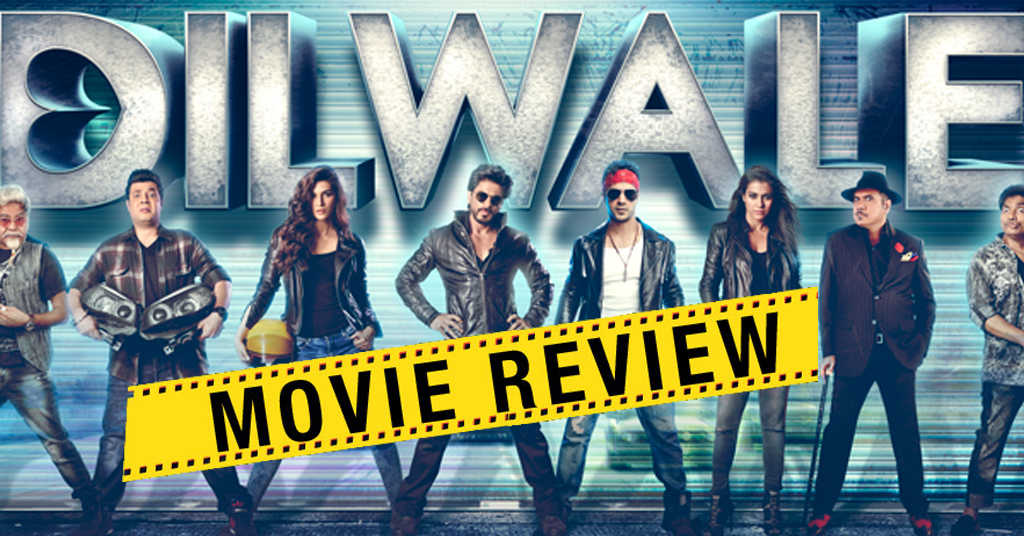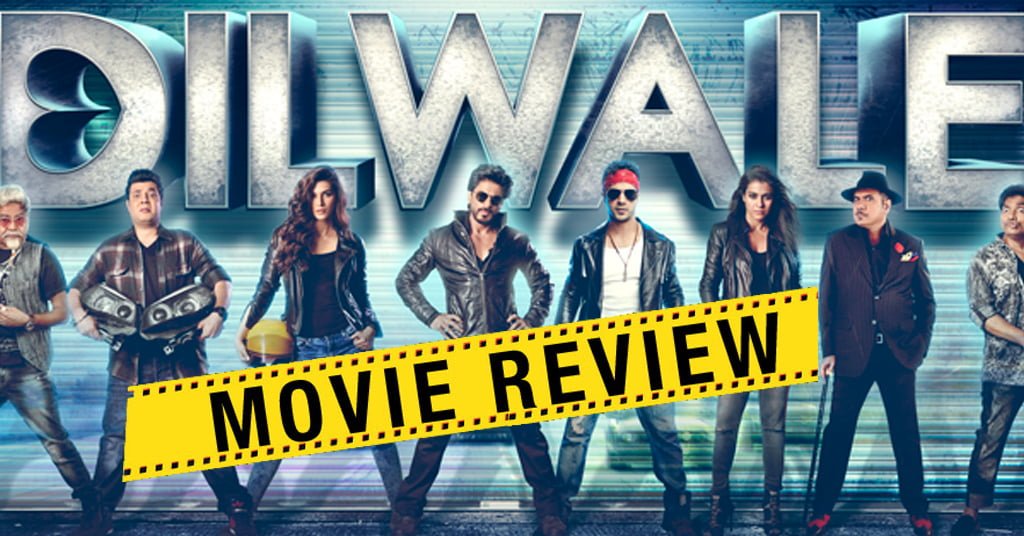 Dilwale (2015 film)
Dilwale (translation:The Big Hearted) is an upcoming 2015 Indian romantic musical action comedy film directed by Rohit Shetty, and produced by Gauri Khan and Shetty under the banner of Red Chillies Entertainment and Rohit Shetty Productions respectively.[3][4]
The film stars Kajol, Shah Rukh Khan, Varun Dhawan, and Kriti Sanon in lead roles. Wikipedia
Dilwale Movie's Cast & Roles:
Shah Rukh Khan as Raj
Kajol as Meera
Varun Dhawan as Veer
Kriti Sanon as Ishita
Varun Sharma as Sidhu
Boman Irani as King
Vinod Khanna
Kabir Bedi
Chetna Pande
Johnny Lever as Money Bhai
Sanjay Mishra
Mukesh Tiwari
Pankaj Tripathi
Nawab Shah
Shawar Ali
Dilwale Movie Review:
Dilwale tells the story of Raj (Shahrukh Khan) and Meera (Kajol) who reunites after 15 years. The film starts in a flashback where both Raj and Meera are young and falls in live. But they both belong to two competitive gangster families. Their fathers Vinod Khanna and Kabir Bedi shared an intense rivalry. The fight between these tow gangsters involves many car chases and gun battles.
The second part starts with brother Veer (Varun Dhawan) who is Raj's little brother. he does not know about his family's past. Veer falls in love with Ishita (Kriti Sanon) who is a next door girl. Veer confesses his love for Ishita in front of Raj and ask for his help. In doing so Raj finds the shocking truth from which he has been hiding for a long time. What follows next is dramatic, visually grand and tests of love and family.
Once again this Rohit Shetty film depends strongly on ridiculous humor. There is no new script in place yet the film is engaging for most of its parts.
Dilwale Review: Direction, Editing, Screenplay
Rohit Shetty is known as the master of action-comedy. But here he has tried out to balance comedy, action, romance and drama. There are too much twists and turns in the film. The screenplay is slow-paced, especially in the first half. The earlier part of the film is devoted to establishing the characters.
The film's melodrama wears you out in the second half mostly because of its sketchy editing. And here you realize that Rohit should stick to only action and comedy. Expect no extraordinary mojo as the film is in keeping with previous films of Shetty that defies logic and reason.
But the film works mainly because of its mindless jokes, funny situations and SRK-Kajol's chemistry. Varun Dhawan's quickness is an icing on the cake. The comic scenes of Varun Sharma and Jhonny Lever are also very entertaining. The climax is just too wonderful and will bring the house down with laughter.
The dialogues by Sajid-Farhad are clap worthy. The music is major highlight of the film. All the songs have been captured beautifully. The special mentions will be Gerua and Daayre. The cinematography is excellent as it has some stunning visuals of Iceland and Bulgaria.
Kajol looks pretty all over the Movie and does her Romance Part very well. She had a good chemistry with Shah Rukh Khan.
Kriti Sanon as usual banged the Movie with a Mixture of Beauty, Hotness and a Sexy Smile.
Rohit Shetty did a Good Job with this Movie.
TamilGlitz gives 2.75/5 Rating for Dilwale!