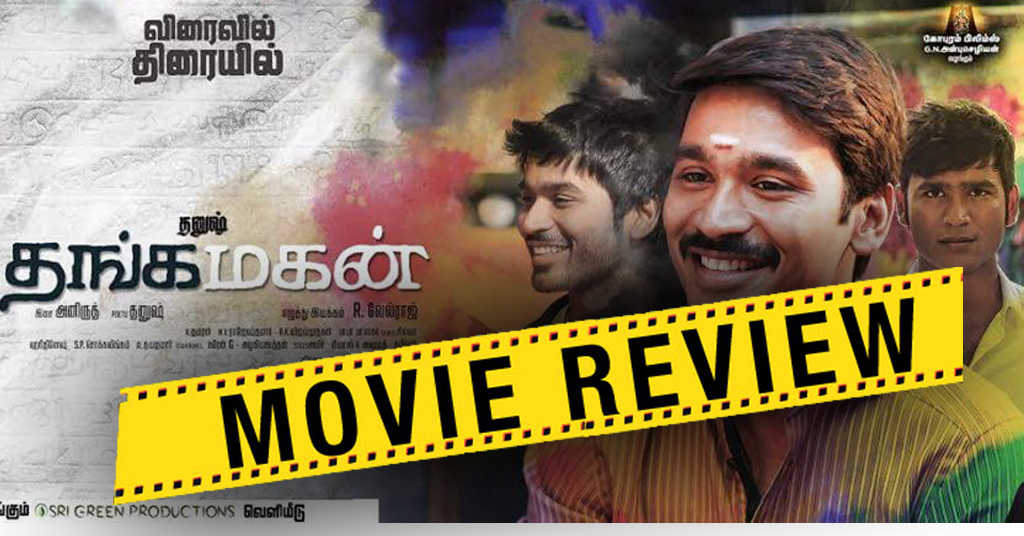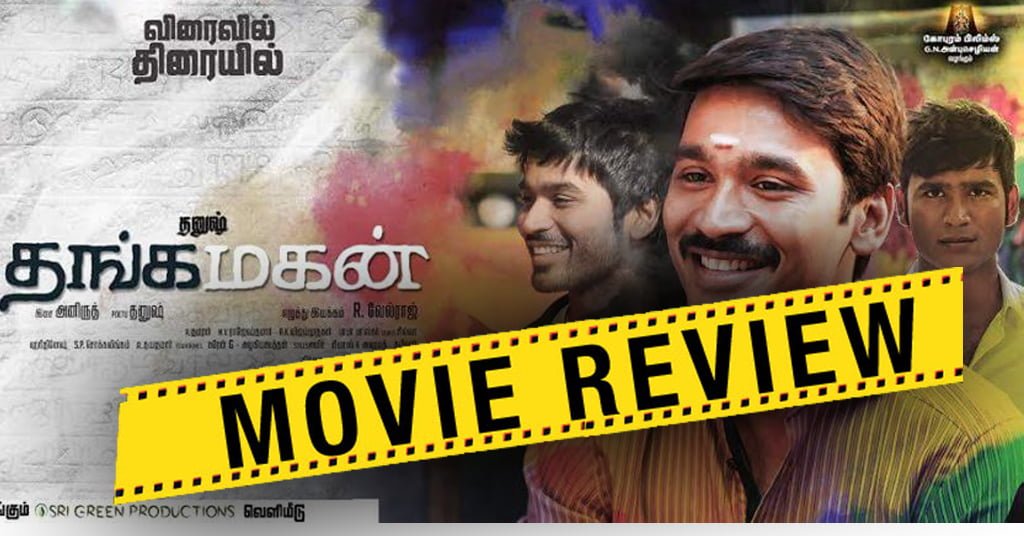 Written & Direction : Velraj
Producer : Dhanush | G. N. Anbu Chezhiyan
Cast : Dhanush | Samantha | Amy Jackson
Music : Anirudh Ravichander
Cinematography : A. Kumaran
Editing : M. V. Rajesh Kumar
Production company : Wunderbar Films | Gopuram Films
Distribution : Sri Green Productions
Running Time : 122 minutes
We are here to give you Thanga Magan movie review
Thanga Magan is the story of a guy who belongs to a middle-class family. Dhanush loves Amy Jackson in his young age and the duo spends some quality together. But, his parents oppose his love since Amy Jackson belongs to other community and she has a rich family background. Main plot revolves around, what happens when an unexpected incident happens to Tamizh's father, how does it impact Tamizh's routine life and how he overcomes from this situation.
Film is technically strong with perfect cinematography from A.Kumaran and editing by
M.V.Rajesh Kumar. Biggest strength of the movie is its duration, The film is just crisp 2 hrs.
Climax fight sequence has been choreographed well. All the songs flow along with the
scenes and no separate duet tracks. Picturization of the songs should be appreciable.
Anirudh's BGM is not as impressive as VIP .K S Ravikumar as Tamizh's father, one of the finest actor. Wonderful performance, he emotes really well.
Dialogues are important enough to be noticed.He has made a cameo appearance. There are no mass scenes like VIP. Main highlights of the movie are national award winner Dhanush's flawless performance, the feel good and emotional family sequences, DhanushSathish comedy scenes and Dialogues. Slow moving second half and the antagonist role are the negligible drawbacks.Overall its a simple movie which is worth watch.
VERDICT: Thangamagan – A Gold to be worn
RATING: 2.5/5
SIX REASONS TO WATCH THANGA MAGAN
The Only Big Budget Tamil movie releasing this weekend.
Huge star cast, Dhanush, Samantha, Amy Jackson, Sathish, K.S.Ravikumar, Raadhika, M.S.Baskar.
The film is Comedy entertainer which is "U" Certified, which we can watch with our Family
Songs of the movies are already super hit, its an another Anirudh musical treat.
VIP team who gave us blockbuster Vellai Illa Patta again joining with full energy.
Two female leads, Samantha and Amy Jackson. Amy plays the role of an Anglo-Indian girl and Samantha plays the role of Dhanush's wife.