Gopinath Ravi is a handsome Indian model and a fresh actor in the Tamil industry. As an actor, Gopinath Ravi appeared in his debut movie Bagheera helmed by Adhik Ravichandran which featured a versatile actor and one of the incredible dancers in the country Prabhu Deva. In the movie, Gopinath Ravi played the role of Sakshi Aggarwal's boyfriend. The movie's trailer which was released by Actor Dhanush aroused a heat and enthusiasm to watch and enjoy the movie.
Gopinath Ravi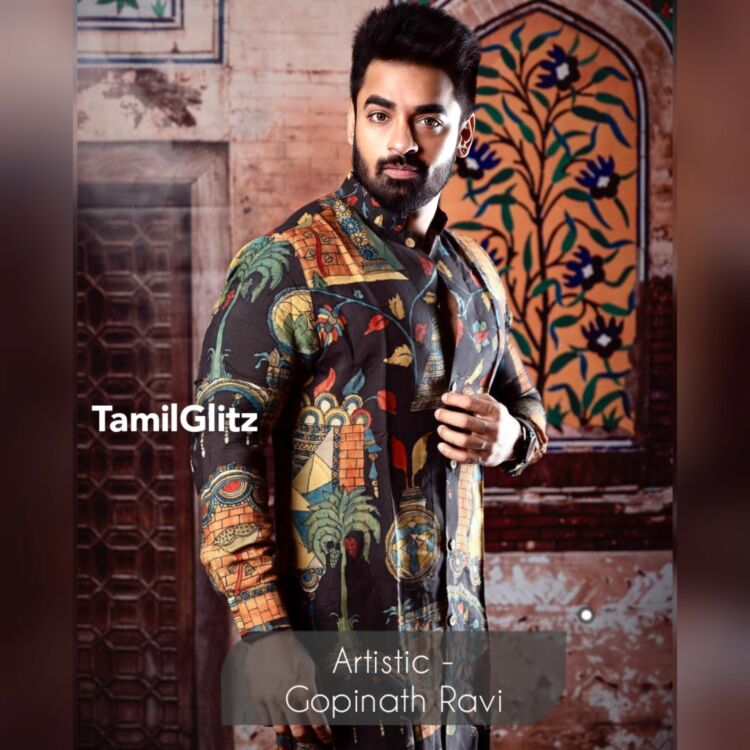 Gopinath Ravi won the title Rubaru Mr. India Asia Pacific 2020-2021, he brought in Tamilnadu a proud moment to all the fashion freaks. This Rubaru Mister India is officially a beauty pageant solely for men commenced from the year 2004 by the Rubaru group.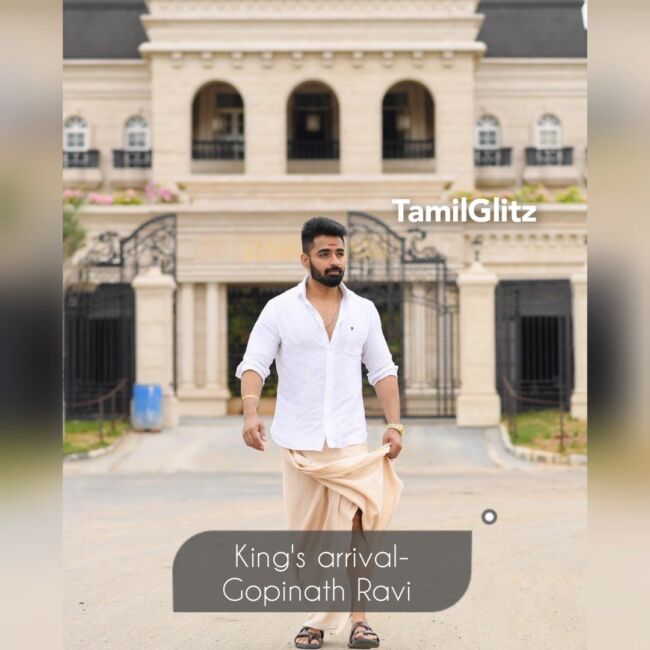 They hold the responsibility of sending India's mister to contest in international beauty pageants including Mister Global, Mister Model International, Mister Model Worldwide, Mister Tourism World, Mister Grand International, Mister United Continents, Master of the Misters, Mister Star Universe, and The Mister Competition. Gopinath Ravi who won the national title Rubaru Mr. India Asia Pacific will represent the country in the international pageant Master of the Misters 2021 by TIM Management Group, in the United States of America.
| | |
| --- | --- |
| Real name | Gopinath Ravi |
| Nickname | Ravi |
| Birthplace | Pollachi, Tamilnadu, India |
| Native place | Coimbatore, Tamilnadu, India |
| Residing place | Chennai, Tamilnadu, India |
| Occupation | Model, Actor and Techie. |
| School | anonymous school in Pollachi. |
| College | PSG College of Arts and Science. |
| Birthday | 25 September. |
| Hobbies | Chess, Basketball, Acting and Modelling. |
| Favourite food | Spicy Chicken |
| Favourite beverage | Coffee |
| Favourite place | goa |
| Height | 180cm (in centimetres),1.80m (in metres), 5'11" (in feet inches) |
| Weight | 79 kg (in kilograms) 174Ibs (in Pounds) |
| Hair colour | Indian black |
| Eye colour: | Indian black |
Gopinath Ravi Early life.
Gopinath Ravi was born and brought up in Pollachi district near Coimbatore in Tamilnadu. Throughout his schooling, he was living in Pollachi along with his family; later during his graduation, his family shifted to Coimbatore, where he pursued his degree in PSG College of Arts and Science. Following this, his family migrated to Chennai the Capital City of Tamilnadu due to work motives. Gopinath Ravi worked in Chennai as a techie before striding into fashion and modeling.
Gopinath Ravi Personal life.
Gopinath Ravi is a mommy's boy, he is truly attracted to his mother's affection and warmth. On surfing his social media handles, one would be attracted by him in this aspect for the love and respect he has over his mom.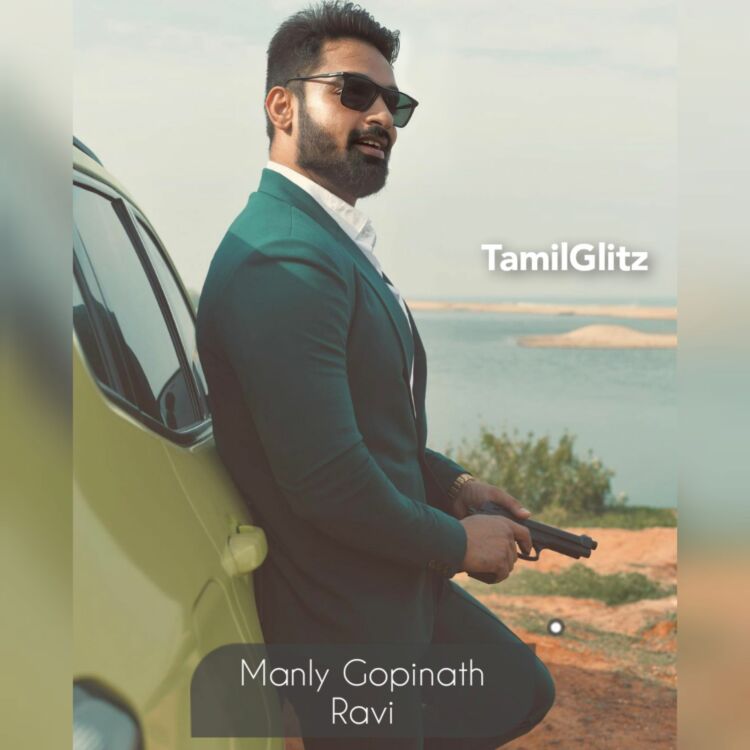 Once in a question-and-answer interaction with his Instagram followers through his Instagram stories, he is explored who is his favorite person in the world by one of his fan followers. He unanimously quoted that it is his mom with a heart-throbbing pic of his mom feeding him in a restaurant. Gopinath Ravi also named it accordingly for his fan base to discover that his mama lovingly force-feeds him despite his diet consciousness.
Gopinath Ravi's obsession over Coffee
Also, Gopinath Ravi is a coffee addict as revealed by him in his Instagram story highlights. He has a strong addiction to Coffee whether it is filter coffee, cappuccino, espresso, latte or an iced one. Whichever spot he explores he sips the coffee there. Yep! He is a coffee freak. Interestingly, one of his fans from Sri Lanka enticed him to visit the country and he would get him the delicious coffee there.
Gopinath Ravi as a pet pop
Personally, Gopinath Ravi is a dog person, he is a dog lover. He has created a distinct highlight on his Instagram handle particularly for his pet pals. He is watched grooming his Huskies and pups with utmost care and love. He is observed as a devoted pet pop. The warmth that he achieves from his darling doggies is beyond words.
Gopinath Ravi's fitness secrecy
Gopinath Ravi stands well recognized for his muscular physique and well carved strong biceps. He is such a dedicated and determined hard worker and a steadfast fitness freak. When he is asked about his day-to-day routine and fitness schedule. He confesses to his fans and followers his secret that he spends approximately one complete hour for high cardio and two hours of warm-up workouts and training every day. He keeps up to be a persistent actor and model. He also lets out that his fitness days began right from his schooling where he enrolled himself in martial arts and his gym days began eight years before. Funnily when an enthusiast implores his love relationship, he opens up about his relationship with the gym is much stronger than anything else.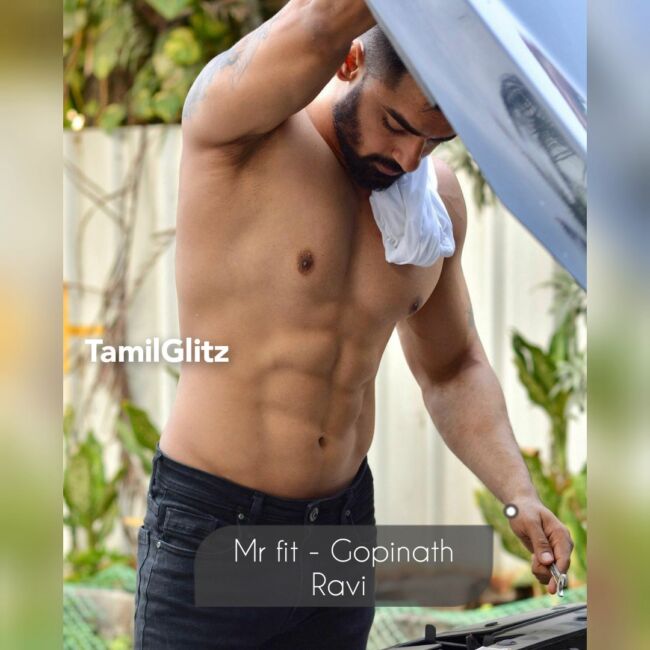 When his fans love him for his looks and flawless clear skin and choose him as their mentor and idol, they ask him the undercover fact behind these. He advises his fans and followers to drink a lot of water to keep them hydrated to get clear skin and ask them to take in fresh and healthy natural fruits and veggies.
Gopinath Ravi in the movie " Bagheera";
Bagheera is a forthcoming psycho-thriller cliff-hanger movie featuring the celebrated dancer in the country and versatile actor Prabhu Deva. In this movie actor, Prabhu Deva is portrayed as a mysterious serial killer preying upon glamorous young and fresh ladies in the industry. The heroines in the movie include Amyra Dastur, Sakshi Aggarwal, Janani Iyer, Remya Nambeesan, Sanchita Shetty, Gayathrie, and Sonia Aggarwal and these ladies are likely to be witnessed in pivotal roles. The movie also features cook with comali 2 fame Baba Bhaskar dance master, Mohan Vaidhya and veteran supporting actor Nassar. Gopinath Ravi is roped in to play the role of Sakshi Aggarwal's boyfriend in Bagheera. This movie will be Gopinath Ravi's debut in the Tamil industry.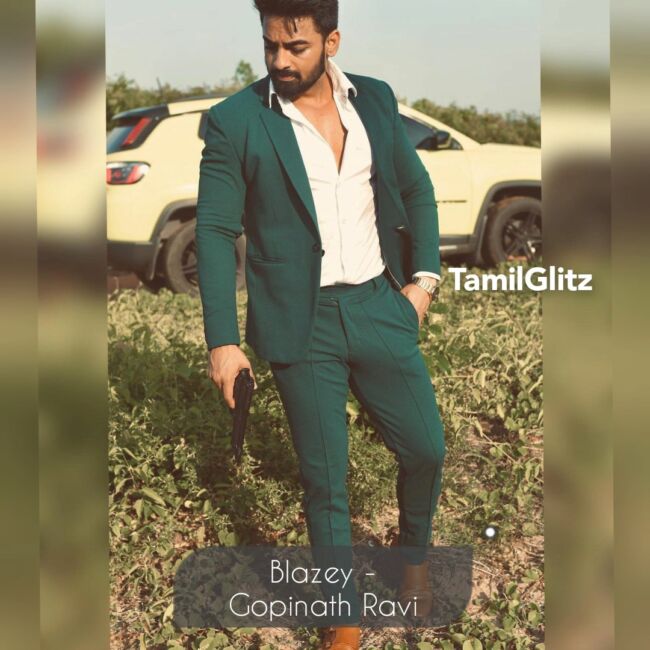 The successive endeavor of Gopinath Ravi is that he is anticipated to take part in the successful renowned television show throughout the nation, Bigg Boss, hosted by the universal hero Kamal Haasan in the show's 5th season.