Imman Annachi a multi-talented actor, comedian, television anchor and also a political personality. The actor cum comedian is widely known for his cheerful humorous dialogues and is most accomplished for his south Tamilnadu slang. He has appeared in a few movies in supporting roles and pinned his roles performances. Imman Annatchi had also appeared in a minor role in Thalapathy Vijay's Jilla movie where he is seen mimicked by Thalapathy Vijay and the scene in the movie marks in the memory of many. 
Imman Annachi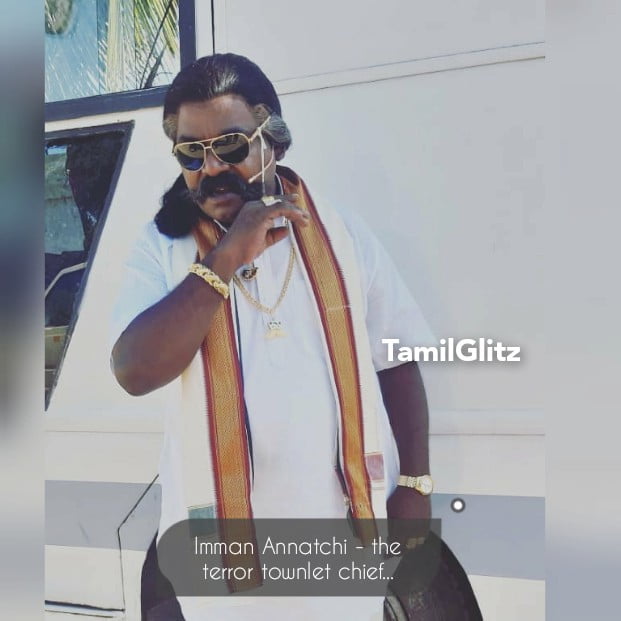 The innocent anchor stands loved especially among children and that has built stardom for him. The most appreciative mannerism of Imman Annatchi is that he is entirely a down-to-earth personality who is admired vastly among the people of Tamilnadu. His style of hosting a television program is impeccable and is extensively enjoyed among the audiences. The trademark of his style is he keeps the show lively, spirited, vibrant, and engaging, the casual talks that he attempts and the jovial satire that he makes keep his shows progressing. 
Imman Annatchi Biography
| | |
| --- | --- |
| Real name | Immanuel  |
| Nickname | Sun Tv Imman Annachi |
| Date of Birth | 7th December 1968 |
| Birthplace | Thiruvaluthinadarvilai, Eral, Thoothukudi, Tamilnadu  |
| Native Place | Thoothukudi, Tamilnadu  |
| Residing Place | Chennai, Tamilnadu  |
| Religion | Christianity  |
| Nationality | Indian |
Imman Annachi as a Television presenter
Imman Annachi was born on 7th December 1968 in Thiruvaluthinadarvilai, Eral, Thoothukudi District of Tamilnadu. Right from 2006 onwards thee as an anchor, TV personnel, film actor, comedian, and political personnel is active on the field. Imman Annatchi kick-started his pursuit as a presenter in Makkal TV in a show titled Konjam Arattai Konjam Settai. By gaining a strong fan base for his engaging banters with the celebrities, he then moved to the comedy channel Adithya TV organized by the Sun Network in a cheerful interview titled Sollunganae Sollunga.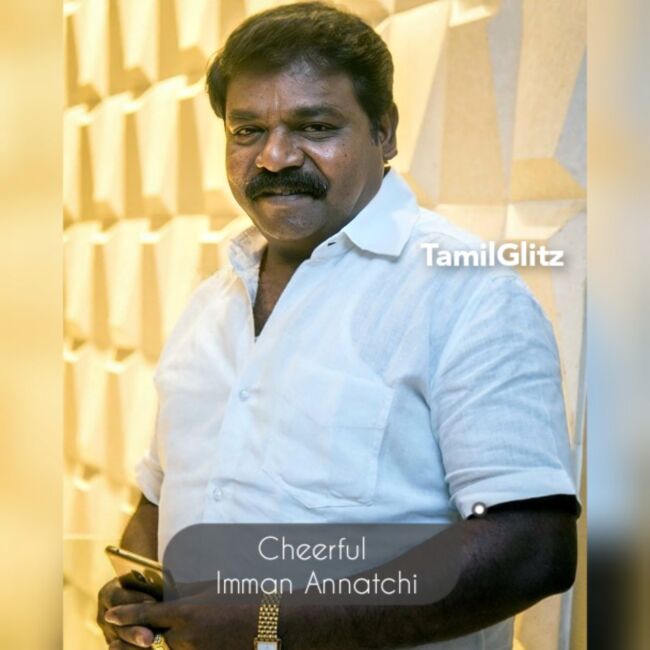 Imman Annatchi then made a powerful footprint in his career with his Kutties Chutties program telecasted on Sun TV. The protocol of the program was to fascinate kids and toddlers with crazy chatters and heed to their innocent reactions and get amused with their answers.  The program went viral and stood as a great success both in terms of TRP for Sun Network and the reputation of Imman Annatchi. The show earned a strong fan base and was running successfully which in turn threw away a red-carpet entry for Imman Annatchi on the silver screen. 
Imman Annachi on the Silver Screen
The comedian cum supporting actor has entertained the audience with his acting and funny south Tamilnadu slang in many movies including, Actor Dhanush and Nazriya Nasim starred in Nayyandi in 2013, which was a nifty comical movie. Following which he appeared in the Goli Soda movie in 2014. Which was a considerable hit the movie featured the rustic living of teenagers in underprivileged environs.
The movie Goli Soda was a complete pack of entertainment and also imprinted a hard-hitting memory of the struggle in the lives of teens.  Imman Annatchi furthermore appeared in rustic set up films like Karthi starrer Madras and Kayal in 2014. He played a supporting role in these movies as a jovial comedian. 
Imman Annachi is best remembered for his character in Thalapathy Vijay's Jilla in 2014 and fantasy-filled Puli in 2015. He enjoyed an exclusive privilege to work with such a celebrated actor in South India who is well known to have created his fan base monarchy. Along with joyful actor Sivakarthikeyan who too stepped into the silver screen from a television background, Imman Annatchi left the audience in a burst out of laughter in their Kakki Sattai movie which was released in 2015. In this movie, both the funny freaks SivaKarthikeyan and Imman Annatchi played a role as cops.
Last but not least in the silver screen venture of Imman Annatchi, he nailed his hilarious performance in the Poojai movie in 2015, which starred Actor Vishal and Shruti Haasan in lead roles. Imman Annatchi along with the blooming humourist Parotta Soori created a robust recollection by their crazy comical acting. 
Filmography of Imman Annachi
In 2006, in the movie, Chennai Kadhal appeared as a Black Ticket seller. Then in Thalainagaram as the hero Right's crew member.In 2007 in Vel movie he came out as Karadi Muthu. Following this, he appeared in Kadhalna Summa illai, Mariyathai and Vettaikaran in 2009. 
In 2010 he was seen in the emotional drama Angadi There and in Atharva and Samantha starred in Baana Kaathadi. This movie was a debut hit for both Atharva and Samantha in lead roles. In 2011 he became popular with his character in Jeeva featuring Ko and in 2012 Vishnu Vishal featured Neerparavai. 
2013 was a great year in his career which was a big pact for Imman Annatchi he swept out a huge jackpot. Starting from successful movies including Maryaan, Naiyyandi, Jilla, Goli Soda, to trivial flicks like Vidiyum Varai Pesu, Ingu kadhal Katrutharapadum, Athu Vera Idhu Vera, Enna Satham Indha Neram, Pongadi Neengalum Unga Kadhalum, Oru Modhal Oru Kadhal.  
In 2014, yet again a successful year in Imman Annatchi's career he came up in movies including Aindhaam Thalaimurai Sidha Vaidhiya Sigamani, likewise in Puthiyathor Ulagam Seivom, Pattaya Kelappanum Pandiya as Anil Kumble, and Kadhalai Thavira Veru Ondrum Illai. Coming next his substantial hits are Madras, Poojai, and Kayal. 
In 2015 again, Imman Annatchi was recognized in commercial movies including Puli and Kathakali to minor undertakings Like Palakaatu Madhavan, Thiruttu Rail, Kathiravanin Kodai Mazhai, and Anjala as Jogging Chellappa. 
In 2016, He was well acclaimed for his crazy hilarious roles in Actor Suriya starred in Singam 3 as Pushparaj, and Actor Dhanush starred in Thodari as Stephan. Imman Annatchi moreover made his Kannada debut in Kotigobba 2 movie, similarly, in Tamil, he was recognized in Pandiyoda Galatta Thangala, Maaya Mohini, and Mudinja Ivana Pudi as Mani Annatchi. 
In 2017, he brought about two films Theru Naaigal and Guru Uchaththulla Irukkaru. In 2018 he was glimpsed in Nimir as Annatchi.In 2019 he appeared in the Super fun movie Kalavani 2 as Nalla Thambi and in Jackpot as a Police Constable. In 2021, Kamali from Nadukaveri and in the movie Chasing as a Police Constable. 
The next venture of Imman Annatchi is to stride into the highly proclaimed and well-published box entertainment show Bigg Boss.