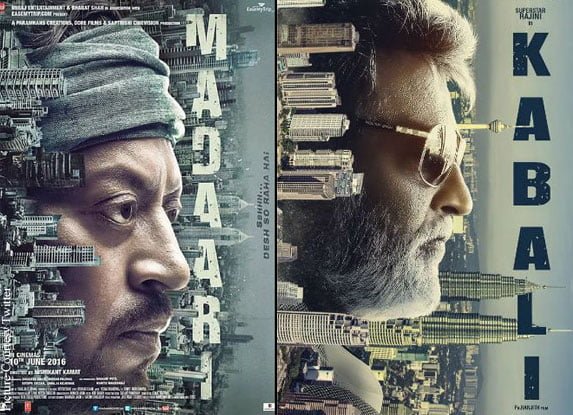 It was claimed that Rajinikanth's upcoming movie Kabali's poster was a ditto copy of Irrfan Khan's upcoming Madaari's poster.
Irrfan Khan Said that " Even I didn't know that. We are small filmmakers, I saw that Rajinikanthji's film stole the poster of our film. You see his film's poster and see our film's poster. No big deal about it. Watch his film and watch our film, too."
He went on record accusing Rajini, without even verifying the facts! And videos of the same have been doing rounds on social media ever since. Here's a video footage from the event
This is a fan-made poster, since none of the film's official social media accounts released it.
https://www.instagram.com/p/BHJDgJ_BhAo/