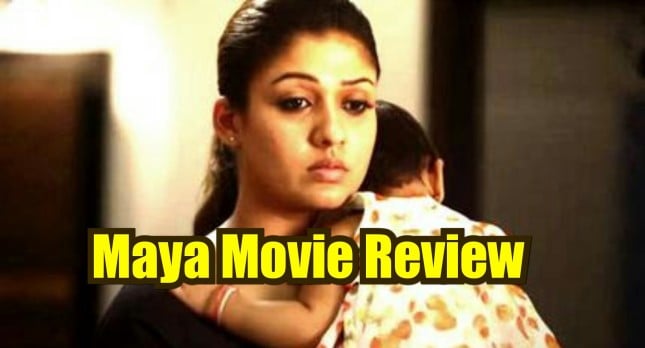 Starring : Nayantara, Aari, Amzath Khan, Lakshmi Priyaa Chandramouli, Robo Shankar, Mime Gopi
Direction Ashwin Saravanan
Music Ron Ethan Yohaan
Horror stories are the order of the day. Comes aplenty of eerie thrillers that have a say at the box office. Much recently there seems to be a market for such films and hence every thirds movie being made in Kollywood is today on that genre.
Now comes Nayanthara's turn to do one. An acclaimed and popular actress she takes to doing a heroine-centric movie in Maya that is filled with enough horror elements to engage masses.A thriller with right does of visual effects and a contemporary theme makes Maya a special movie.
The movie revolves around Nayanthara, who plays a single mother. What happens when she gets into a trouble. Whose help she takes to come out of it and how she is able to overcome all odds forms the crux.
Suspense is the word and the filmmaker manages to sustain all through the film.
All said, Maya is all magic. Enjpoy the movie. Get entertained.
Rating : 3.25/5