Shanthi Arvind (born February 17, 1980) is a South Indian dancer and actress. She is also recognised as Metti Oli Shanthi or as well as Shanthi Master. She debuted as a dancer in the movie Kizhakku Vaasal (1990) right at the age of ten.
Metti Oli Shanthi aka Shanthi Arvind
Shanthi made her debut appearance in the Tamil television serial network in the year 2002 in television soap opera Metti Oli, which asserted to be a significant career – defining role in her career; as a result of her performance in the tamil serial, she earned the nickname "Metti Oli Shanthi." She has also shown up as an actress in other renowned television serials such as Kannana Kanne, Muthazhagu, and Kula Deivam many such.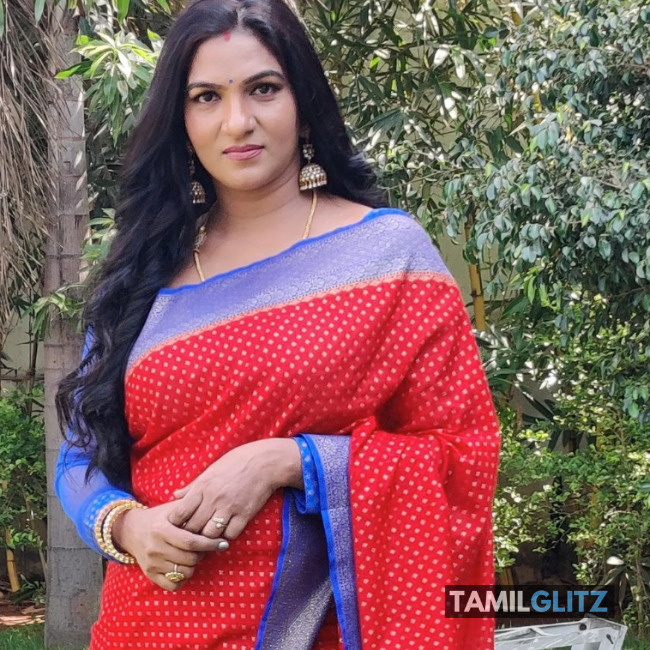 Shanthi Arvind Biography
| | |
| --- | --- |
| Full Name | Shanthi Arvind |
| Nickname | Metti Oli Shanthi |
| Date of Birth | 17 February 1980 |
| Age | 42 |
| Birthplace | Chennai, Tamil Nadu, India |
| Native place | Chennai, Tamil Nadu, India |
| Current place | Residence Valasaravakkam, Chennai, Tamil Nadu |
| Nationality | Indian |
| Profession | Actress, Dancer and Choreographer |
| Zodiac sign | Aquarius |
| Educational Qualifications | Yet to be Updated |
| Favourite Actress | Simran |
| Favourite Food | South Indian Foods |
| Siblings Name | Yet to be Updated |
| Marital Status | Yes |
| Husband Name | NA |
| Height | 154 cm |
| Weight | 60 kg |
| Eye Colour | black |
| Hair Colour | brown |
Metti Oli Shanthi Early Life
Shanthi Arvind was born in Chennai, Tamil Nadu, India on February 17, 1980. Shanthi Arvind's family and educational background will be updated shortly and it is presently unavailable due to the actress' wish to maintain privacy about their personal life. She began her career in 1990 by performing in a Tamil film "Kizhakku Vasal." She co-starred in the film with actor Vijayakumar, and it was directed by R. V. Udayakumar.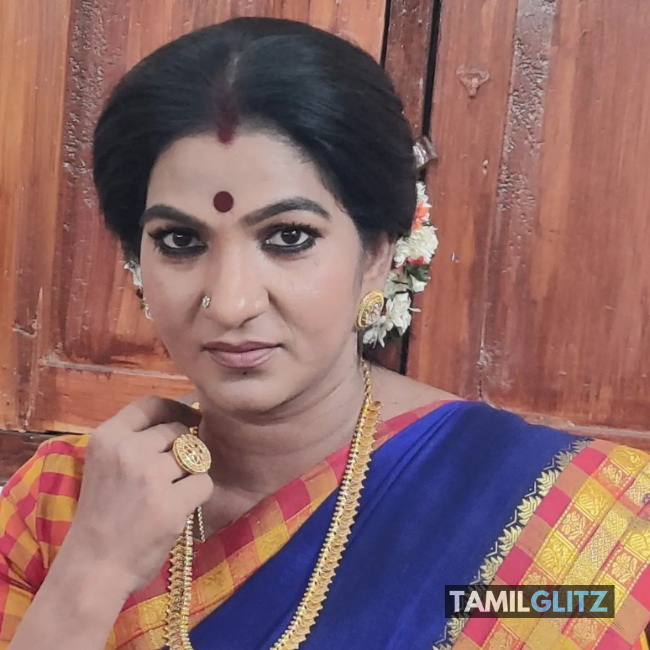 Shanthi Arvind is well-known for her performance in the title songs of popular television serials such as Metti Oli and Kula Deivam. She also appeared in the movie "Vanangamudi," alongside Arvind Swamy, Ritika Singh, Chandini Tamilarasan, and Ganesh Venkatraman. She is currently appearing in the Sun TV serial "Kalyana Parisu 2" as a supporting actress alongside Srithika.
Metti Oli Shanthi Career Life
Shanthi made her film debut in Kizhakku Vasal. She first appeared in an antagonistic role in Sun TV serials such as Kalyana Parisu 2, Kannana Kanne, and Anbe Vaa. She has also appeared in the Zee Tamil serial Suryavamsam, the Vijay TV serial Eeramana Rojave, the Muthazhagu serial, and the Colors Tamil serial Kanda Naal Muthal. She won the Vijay Tele Award for Best Villi and the Ajantha TV Award for Best Villi. Metti Oli was an 811-episode South Indian Tamil-language TV drama that aired on Sun TV throughout the week. Delhi Kumar, Kaveri, Gayathri, Vanaja, Uma, Chetan, Bose Venkat, Neelima Rani, Thirumurugan, Shanti Aravind also later known as Metti Oli Shanthi and Deepa Venkat starred in the show. Popular television serial director Thirumurugan worked on the script and directed the television serial, which has been produced by S Siddique of Cine Times Entertainment.Following this, Metti Oli Shanthi then acted in another epic soap opera known as Kalyana Parisu is a Sun TV Tamil-language television drama that premiered in 2014. With 1840 episodes, it was the second longest running Tamil television serial ever remembered by Tamil audiences till date. Vision Time India Pvt Ltd produced it and Harish Adhitya directed the serial. It debuted on February 10, 2014, and concluded on March 27, 2020, with a total of 1840 episodes.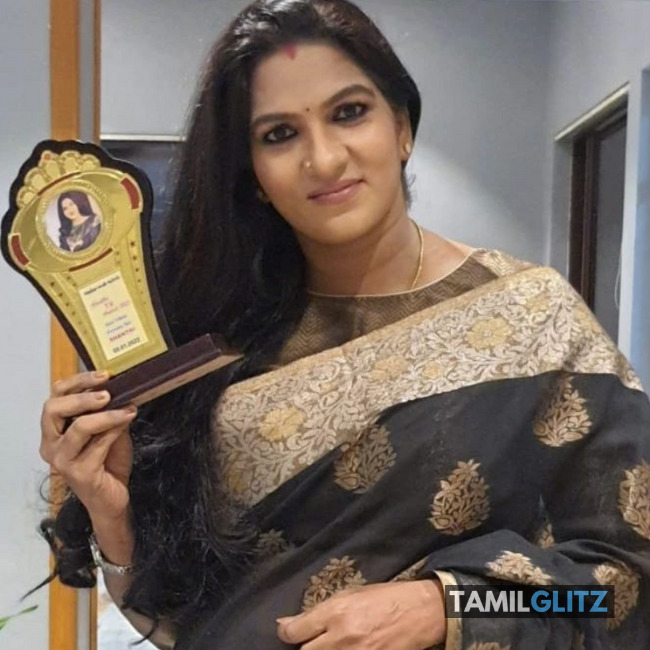 Gayathri, Subbulakshmi, and Surya were married in the first season. The second season began on September 10, 2018, and ended on March 27, 2020, with a total of 1840 episodes. The livelihoods of Vidhya and Ashok are reflected in the second season spinoff and next new gen story of Kalyana Parisu 1. (son of Gayathri).
After Kalyana Paarisu, Metti Oli Shanthi worked parallely on Kannana Kanne was a 2020 Indian Tamil soap opera which featured Nimeshika Radhakrishnan, Babloo Prithiveeraj, and Rahul Ravi that premiered on Sun TV on November 2, 2020.The show is a remake of the Telugu television serial Pournami, which aired on Gemini TV.
Suryavamsam is a Zee Tamil South Indian Tamil-language soap opera that premiered in 2020 and stars the veteran actor Poornima Bhagyaraj wife of director and successful actor Bhagyaraj , Nikitha Rajesh, and Aashish Chakravarthi. It began on September 21, 2020 and completed on August 21, 2021. Suryavamsam is an official makeover of the Zee Telugu television serial America Ammayi. In the serial Annammal renounces her own daughter Kalyani and excludes her from the community because she married against her will.When Kalyani becomes ill after 25 years and desires to patch things up with her family, Kalyani's daughter and Annammal's granddaughter Samantha ends up taking all of this on herself to get the entire family together.Before convincing her grandparents to embrace Kalyani, she also becomes obsessed and deems to be in love with her uncle's son, Surya. Metti Oli Shanthi has played an excellent supporting role in this serial and is well adored for her timely witty and plot twisting tactics.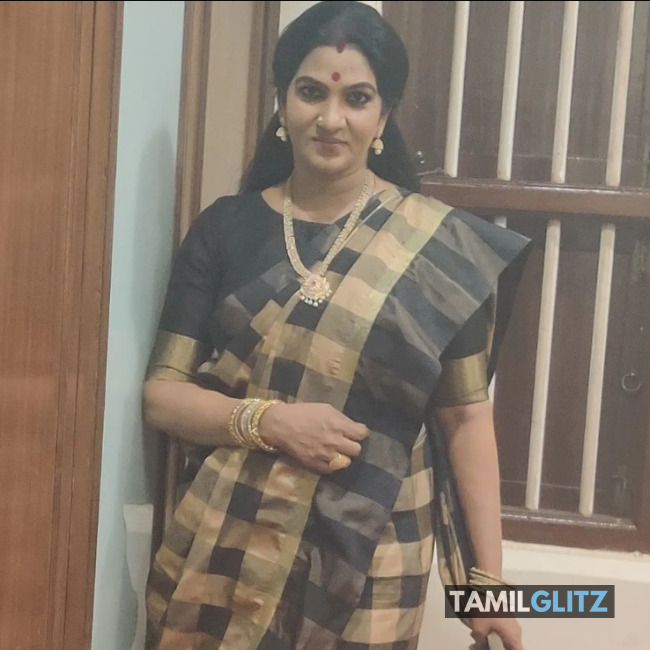 Anbe Vaa is also a 2020 South Indian Tamil language television drama on Sun TV produced by Saregama Productions. The stunning diva Delna Davis as well as Viraat were the leading actors in the tv serial. Bhoomika- female lead role played by Delna Davis whose sole ambition is to ensure a contented life for her mother and her siblings. She is portrayed as a righteous and a humble person. Varun, a rich businessman and over privileged son, on the other hand, enjoys his carefree lifestyle. A chance meeting brings them together, and despite getting off on the wrong foot, they quickly fall in love and get married. Thus begins their life-changing journey, fraught with peril. The well acclaimed television serial brings in Metti Oli Shanthi with an explicit characterisation.
The Tamil-language romantic drama television series Eeramana Rojave aired in India from 2018 to 2021. It starred Pavithra Janani, Dhiraviam Rajkumaran, Sai Gayathri Bhuvanesh, Praveen Devasagayam, and Archana Kumar. Francis Kathiravan, Rishi, and Ravi Priyan were the show's directors, while Signature Productionz was in charge of its production. This programme has two seasons. It debuted on July 9 and was shown on Star Vijay. The programme ended its three-year run on August 14, 2021, with 807 episodes. Metti Oli Shanthi did a well admirable and laud performance in the serial. And it is likely that, there are infinite reports on the internet circulating and possibilities for Metti Oli Shanthi will take part in Bigg Boss season 6