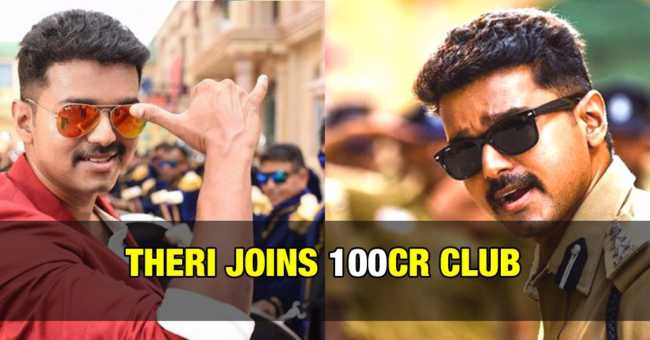 Theri Collection: As per Official Reports, Vijay's Action Drama Flick Theri got placed on the 100 crore club. Big News for the fans is that the movie got on the club in just six days from its Majestic Release.
This Vijay, Samantha and Amy starer got 13.5 crore on it's Opening day from TamilNadu, Biggest Ever 3.5 crore from Kerala. As per the Reports, Theri movie collected around 29.86 crore on the opening day from around the world.
TN gross for the 6 days is near to 55 crore and Kerala gross around 16 crore, And Rest of the Indian region is around 4+ crore.
As per the reports movie already got around 75 crore from around the Indian box office and from the aboard location it crossed 30 crore already. By Official Reports, We can conform the news that Theri got placed on the 100 crore Club.