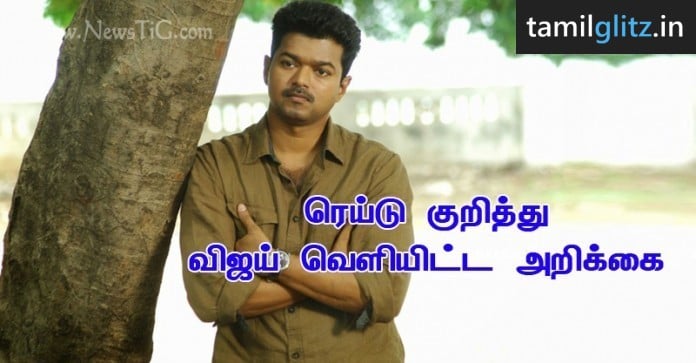 Recently Actor Vijay's house was raided by IT department before the day of Puli release. And many media started to spread fake news that Vijay didnt pay tax for the past 5 years !!
On this issue today Actor Vijay release a press notice that , " It is common to have IT raids in cine industry artist and there was a raid in my house and office past week , me and my family totally respected that and was supportive to the IT department but many media started spreading news that i dint pay tax for the past 5 years , this hurted me a lot !
I am here to say that all such news are not true and i strong follow all government rules and i pay my taxes regularly as per the rule . And i strongly ask media to stop spreading such news against me ! "
Vijay was totally upset with this issue and he really felt very bad it seems !
Some cheap media has done this for the sake of their publicity !