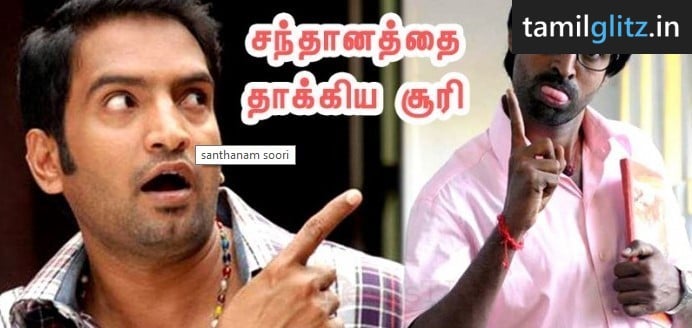 In Kollywood Cinema Industry, the top Comedian vacancies go either to Santhanam or Soori.
Some Films which were supposed to be acted by Soori were taken by Santhanam. As a result, there has been some competition between Soori and Santhanam. This lead to Santhanam wanting to be a mainstream hero.
In the meantime, Soori has acted as a full-time comedian in Kathukutti movie starring Naren. In this Movie, the father of Naren was named Santhanam. In this Movie when naren's father irritates Soori a lot of times, Soori replies, "Santhanam Enkitavae Va" repeatedly. This was indirectly attacking Santhanam, Secret Sources say.