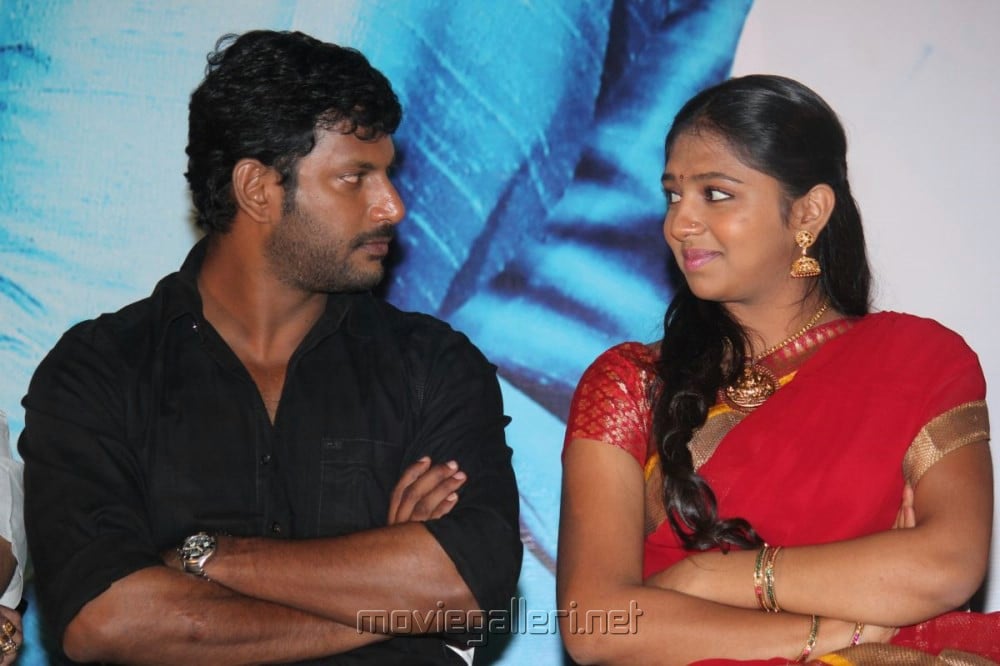 Vishal who is rumoured to be in a relationship with actress Lakshmi Menon has now almost confirmed that.
Vishal did a cameo in the recently released " Vasuvum Saravananum Onna Padichavanga " starring Arya and Santhanam. In this cameo he get a call from his wife frequently and he answers the call as " Lakshmi Chellam " and the voice on the other side clearly shows that it is Lakshmi Menon .
Santhanam too clarified in the screen whether it is ___ Lakshmi or Lakshmi ___ ( Vara Lakshmi or Lakshmi Menon )
This show the boldness of Vishal , publicly mentioning Lakshmi Menon as his wife !
Don't know whether this is made intentionally or for just a comedy sake !