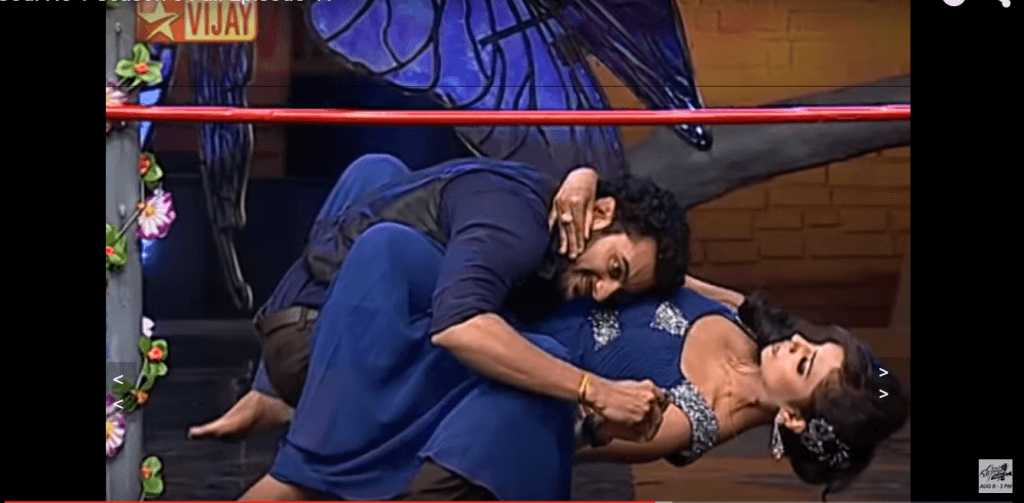 Vijay TV's Famous show Jodi No 1 has a huge audience and now Season 8 is going on. This show is almost in the final stage.
3 Finalists were already selected and during the wildcard show these finalist were conducted a cheap event by the anchors , in this the Jodies were asked to lift their pair and should cross the bar without keeping their pair down.
Whats the need of this in a dance show ? How can a Family sit together and watch such shows ? Vijay TV has its own respect and reach and they must take due care in maintaining that.
After this show Jodi No 1 will not be preferred by the Family audience as its will be a kind of disgusting for them.