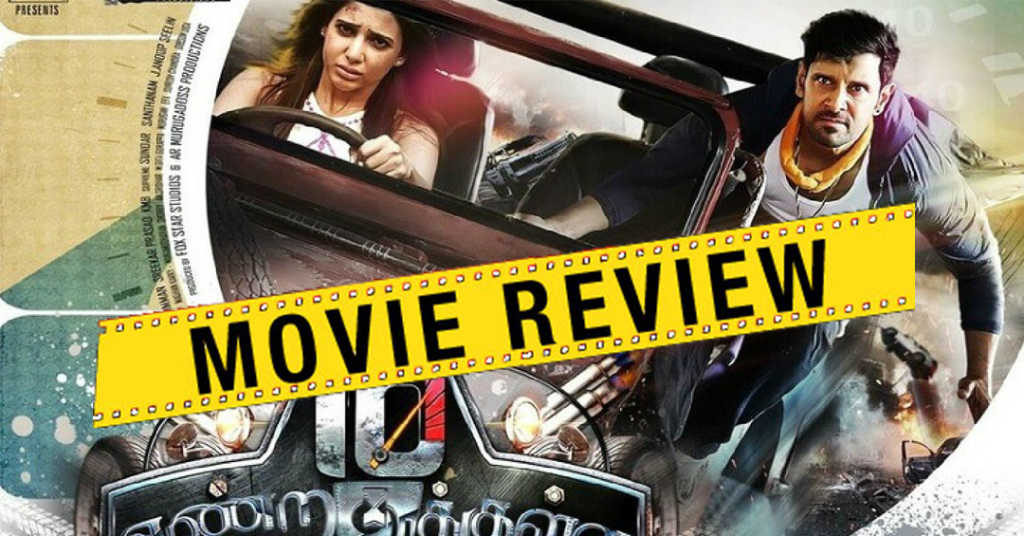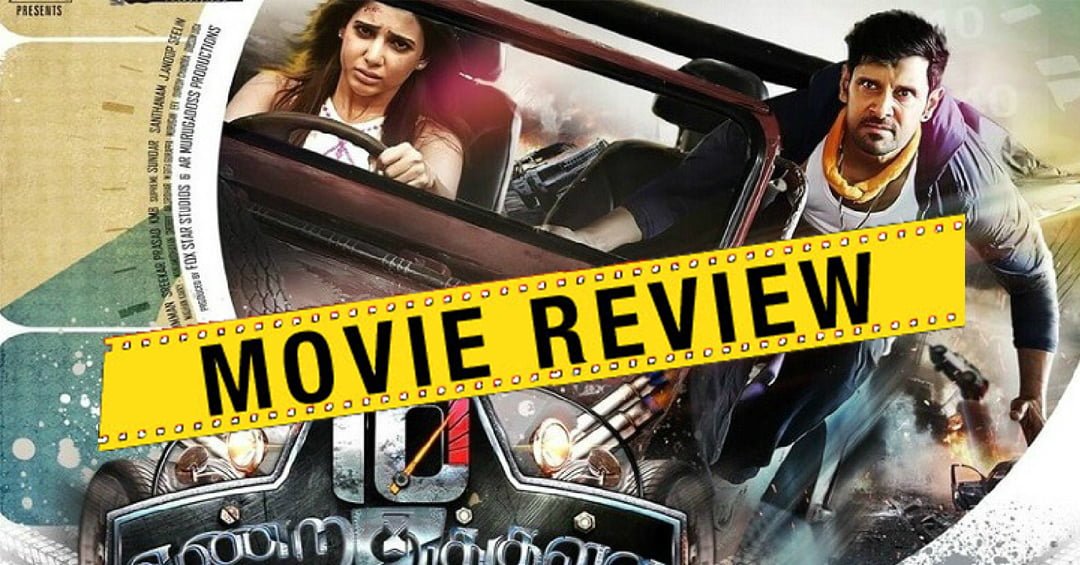 10 Endrathukulla one of the most expected movie in Tamil Cinema as it includes Vikram and the next generati on director " Vijay Milton " adding to that the queen Samantha !
This is TamilGlitz team review of " 10 Endrathukulla "
Chiyaan Vikram is a hire rider and he does anything for money . Once he was assigned a task of transferring a car from Chennai to mussoorie with a Girl in it . Chiyaan doesnt knows that.
Later the story narrates who the girl is ? and why she is there ? and what happens to her forms the remaining part.
Chiyaan looks Energetic and Handsome and the pair Chiyaan and Samantha looks stunning in screen .
The director " Vijay Milton " who did a fantastic job in Goli Soda , didnot match up the expectation we had on him. The screenplay was a major let down .
Positive :
Back Ground Music is Good
Interval Block is good
Vikram and Samantha's Performance.
Action Sequences need a special mention ! Mindblowing
Negative :
Oudated Screenplay
Predictable Storyline
Climaz not upto the mark
Dialogues are not catch and usual .
VERDICT : Have a one time Commercial Ride
Rating : 2.5 /5